Kate Middleton Will Be Known as Queen Catherine to Royal Fans When William Takes the Throne — Even Though She's Not
Kate, Duchess of Cambridge will have a new title when Prince William becomes king. Officially, she will become the Queen Consort. But according to royal experts, Kate will most likely become Queen Catherine when her husband takes the throne.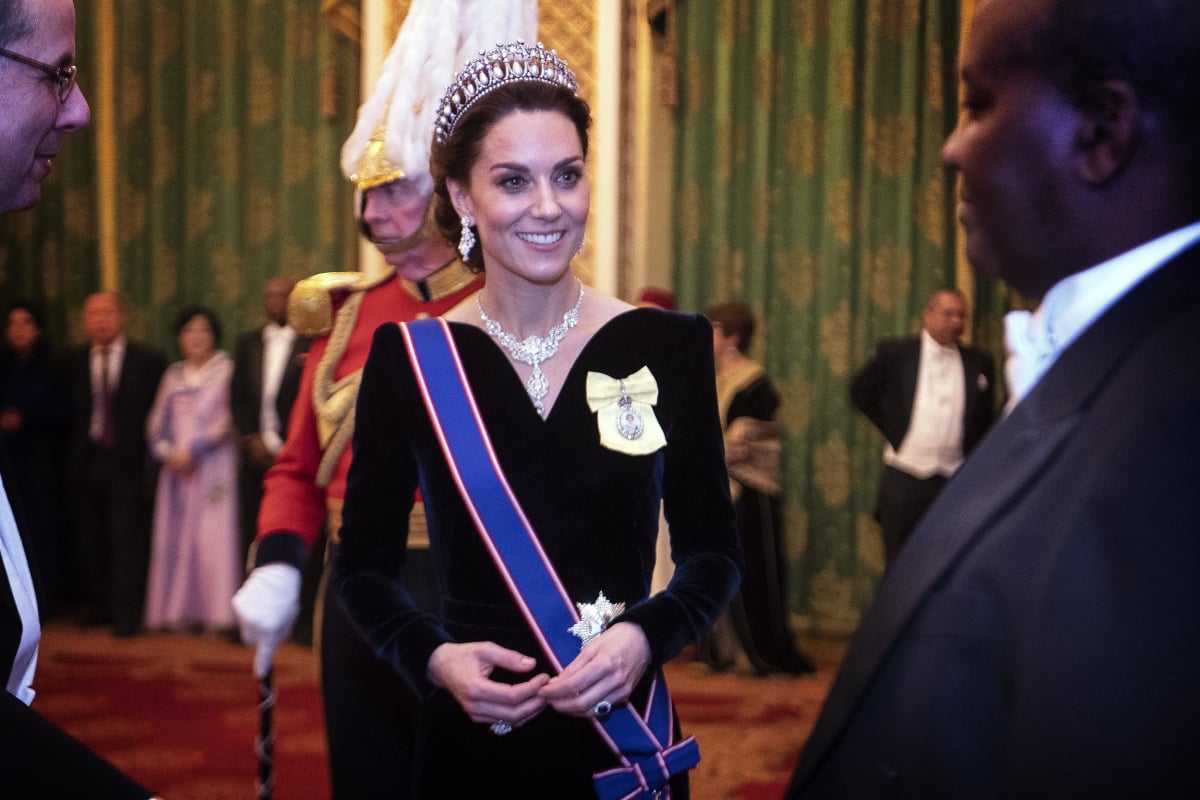 Kate Middleton told everyone to call her Catherine ahead of her engagement to Prince William
Next month, Kate and William will celebrate their tenth wedding anniversary. Of course, it will also mark Kate's 10th anniversary as an official member of the royal family. But over the years, there has been some confusion about "Kate" and "Catherine."
Before she got married, she was known as Kate Middleton. But since becoming a royal, Kate's mostly known as the Duchess of Cambridge and (according to her passport) Princess. But is she Kate or Catherine?
According to Marie Claire, royal expert Adam Helliker claims that the Duchess of Cambridge made the conscious decision to change her name from Kate to Catherine. Before she got married, Kate reportedly told her friends to start calling her Catherine just in case royal life was in her future.
"I hear that in the past few weeks, the former accessories buyer has quietly informed friends that she would like to drop the informal 'Kate' and in future wishes to be known by her full name: 'Catherine,'" Helliker wrote back in 2008.
Will Kate Middleton ever become Queen?
The wife of a reigning king is officially known as queen consort, which is the title that Kate will receive when William becomes England's monarch. A queen consort shares her husband's social rank and status, and she also holds the feminine equivalent of the king's titles. However, she doesn't share his political and military powers.
As the wife of the reigning monarch, Kate will support her husband's duties as king. She will most likely attend engagements and make foreign visits. She will also continue her patronages and continue campaigning for causes that she is passionate about.
RELATED: There Is 'No Doubt' Kate Middleton Has 'Grown in Confidence' as She Prepares to Be Queen
But Kate will never become the queen because she was not born into the royal family. The queen must inherit the throne upon the death of the previous monarch. However, according to Express, royal experts Zoe Burrell and Angela Mollard believe the media will refer to her as Queen Kate or Queen Catherine.
"Camilla will be Queen consort as will Kate actually, she won't be called Queen Camilla," Mollard explained. "However, I think there is a lot more chance that under casual fashion we will call Kate, Queen Kate or Queen Catherine."
Prince William has been preparing to be King his entire life
While Kate has had a decade to prepare for her future role in the royal family, her husband has been doing it his entire life. Of course, there is still one person ahead of William in the line to the throne, his father Prince Charles. But that doesn't prevent William from preparing from his future duties.
As Town & Country notes, royal expert Robert Lacey — who is the historical consultant for Netflix's The Crown —  says there has always been a "special closeness" between William and Queen Elizabeth. He claims that she has taken a "particular interest" in her oldest grandson.
"When William became a teenager, she would have him at Windsor Castle and would open the state boxes and guide him through the papers. It was William's constitutional education," he said.
William himself has said that his grandmother's teaching is "more of a soft influencing, modest kind of guidance." The future king says that Her Majesty doesn't believe "too heavily in instruction."
As for Kate, the title of queen consort won't necessarily be her last. If she does outlive her husband and Prince George becomes king, Kate can choose to be known as Her Majesty Queen Catherine, the Queen Mother.