Kate Middleton and Queen Elizabeth: Their Relationship in Photos
Queen Elizabeth II and her granddaughter-in-law, Catherine, Duchess of Cambridge always seem relaxed and at ease in each other's presence but it took time for them to get there. Ahead, learn more about their relationship and how the queen has become "very fond" of Catherine. 
Kate Middleton and Queen Elizabeth first met in 2008
Prince William, Duke of Cambridge didn't immediately introduce Catherine to his grandmother when they started dating. Rather, William took his time, gradually getting his girlfriend used to royal life. 
The two met when they were both college freshmen at Scotland's University of St. Andrews in 2001. William and Catherine split briefly in 2007 before reuniting and later getting engaged in 2010.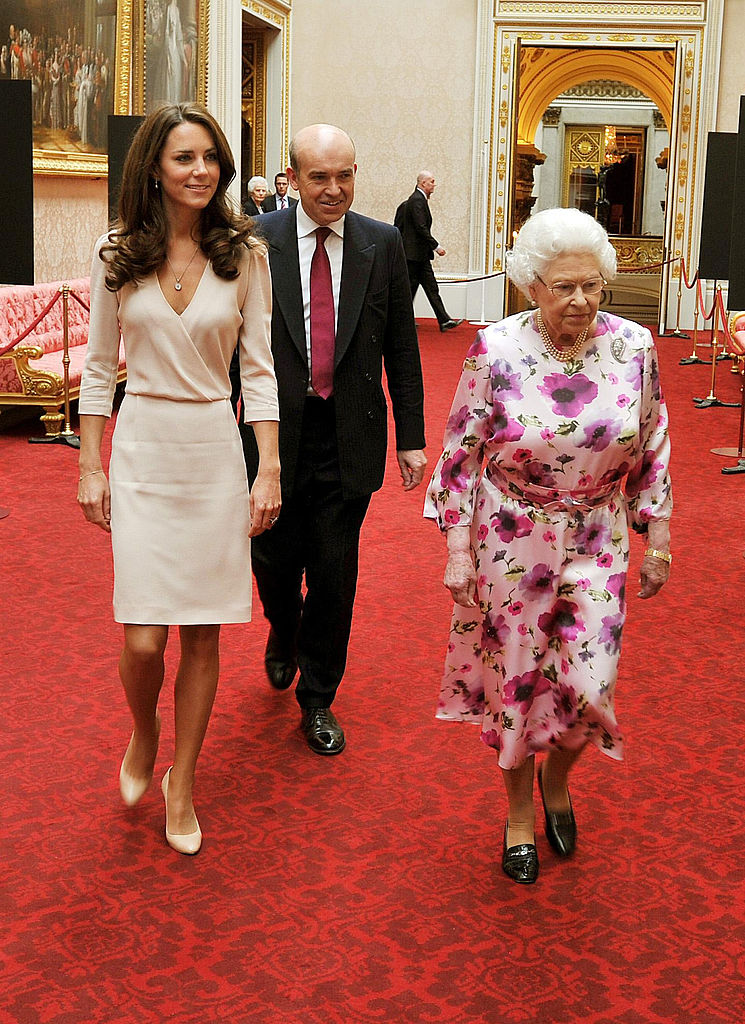 Surely, as second in the royal family's line of succession, William knew he had to be very serious about a girlfriend if he were to introduce her to the queen. That's probably why he waited until he and Catherine had been dating for five years before introducing her to Queen Elizabeth. 
It took time for them to get to know each other
When William took the plunge and introduced Catherine to the queen, it took the two women time to warm up to each other. Why? Because they simply didn't have a lot of time to spend together — we can only imagine how busy the queen's schedule is — and they're both reportedly on the shy side. 
Katie Nicholl, a royal expert, once reported the queen and Catherine weren't fast friends but now their relationship is "very easy."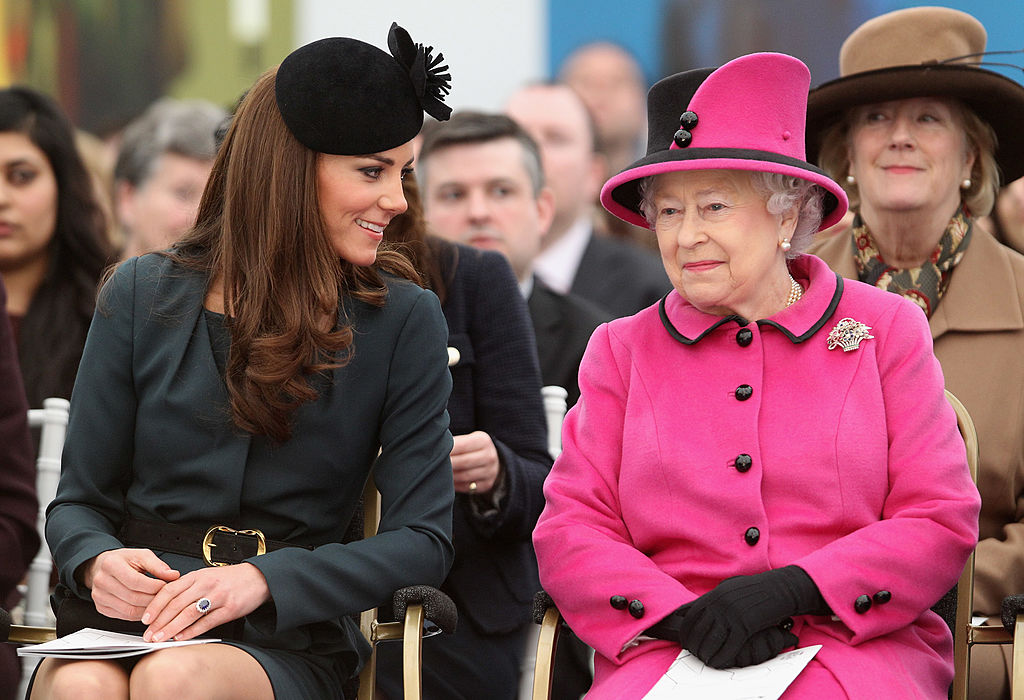 "Both women are actually quite shy, so it's taken time for them to get to this stage, but they have a very easy relationship now [that] they've both made the effort," Nicholl told OK! Magazine as reported by the Daily Mail.
It's even been said Catherine and the queen coordinate outfits for royal events — they wouldn't want to clash outfits or show up in the same thing — although some say it might just be a byproduct of the royal family's dress code. 
Queen Elizabeth had 'grave concerns' about Kate Middleton's career
When she met Catherine, the queen really wanted her to have a career of her own before joining the royal family and making that her full-time job. 
"Privately [the Queen] had grave concerns and believed that Kate needed to have a job and an identity in her own right before an engagement was announced," Nicholl wrote in her book, The Making of a Royal Romance: William, Kate, and Harry — A Look Behind the Palace Walls.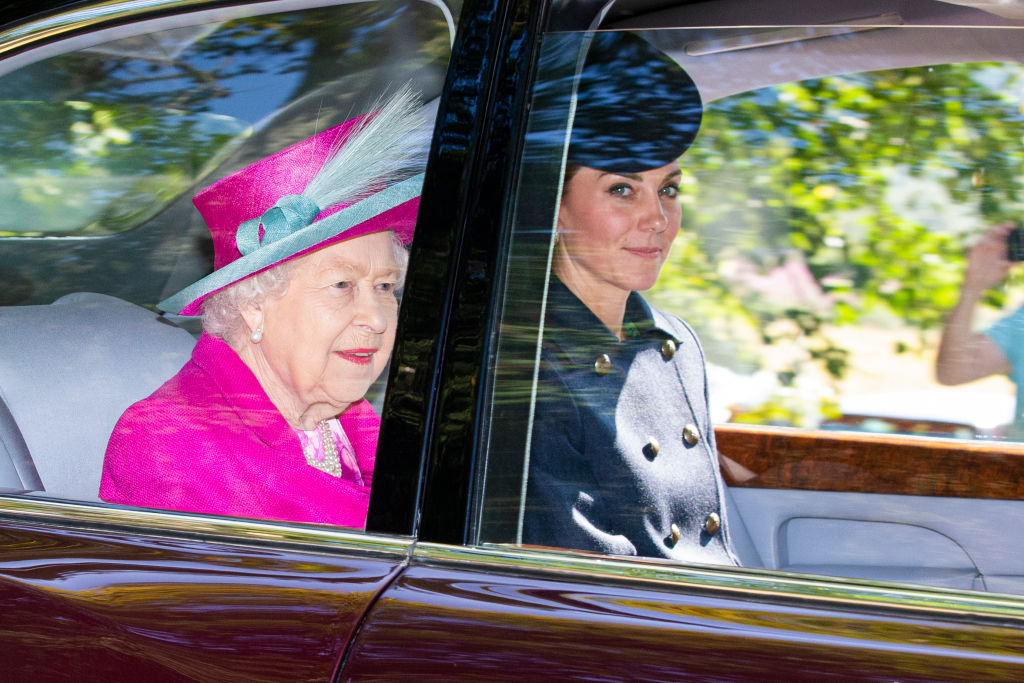 She continued, saying the queen considered a strong work ethic a must for any member of the royal family. "The Queen is one of the hardest-working royals, despite her age, and that a future member of the royal family was without a full-time job was unacceptable to her."
Queen Elizabeth is now 'very fond' of Kate Middleton
It took time but today the queen is reportedly "very fond" of Catherine, the future queen consort. When the two women get together whether it be privately or for an official royal engagement, it's a chance for them to chat about Catherine and William's children, her great-grandchildren, Prince George, Princess Charlotte, and Prince Louis. 
"The queen loves seeing Kate because it's an opportunity to spend time with her and hear how great her grandchildren are doing," Nicholl said.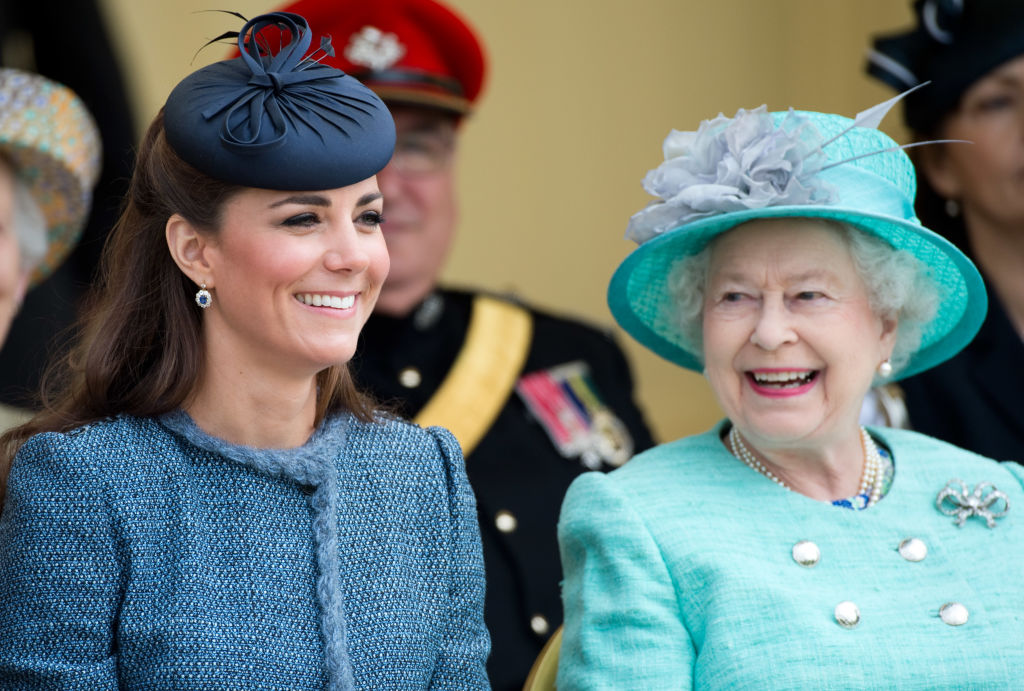 Not only that but the queen is also said to admire how the Duchess of Cambridge carries herself with such dignity. 
Clearly, Queen Elizabeth and Catherine have mutual respect and admiration for each other. Here's hoping we'll see more of them at royal events together in the future!