Kate Middleton 'Quite Liked' Labor After Feeling 'Utterly Rotten' During Pregnancies
Kate Middleton felt 'utterly rotten' during pregnancy due to severe morning sickness. As a result, she 'quite liked' labor because she 'knew there was going to be an ending.'
TL;DR: 
Kate Middleton's pregnancy experience, with all three of her and Prince William's children, included severe morning sickness.
She revealed on the podcast, Happy Mum, Happy Baby, that she preferred labor to pregnancy because she knew it would eventually end.
The Duchess of Cambridge also shared she taught herself "hypnobirthing" techniques.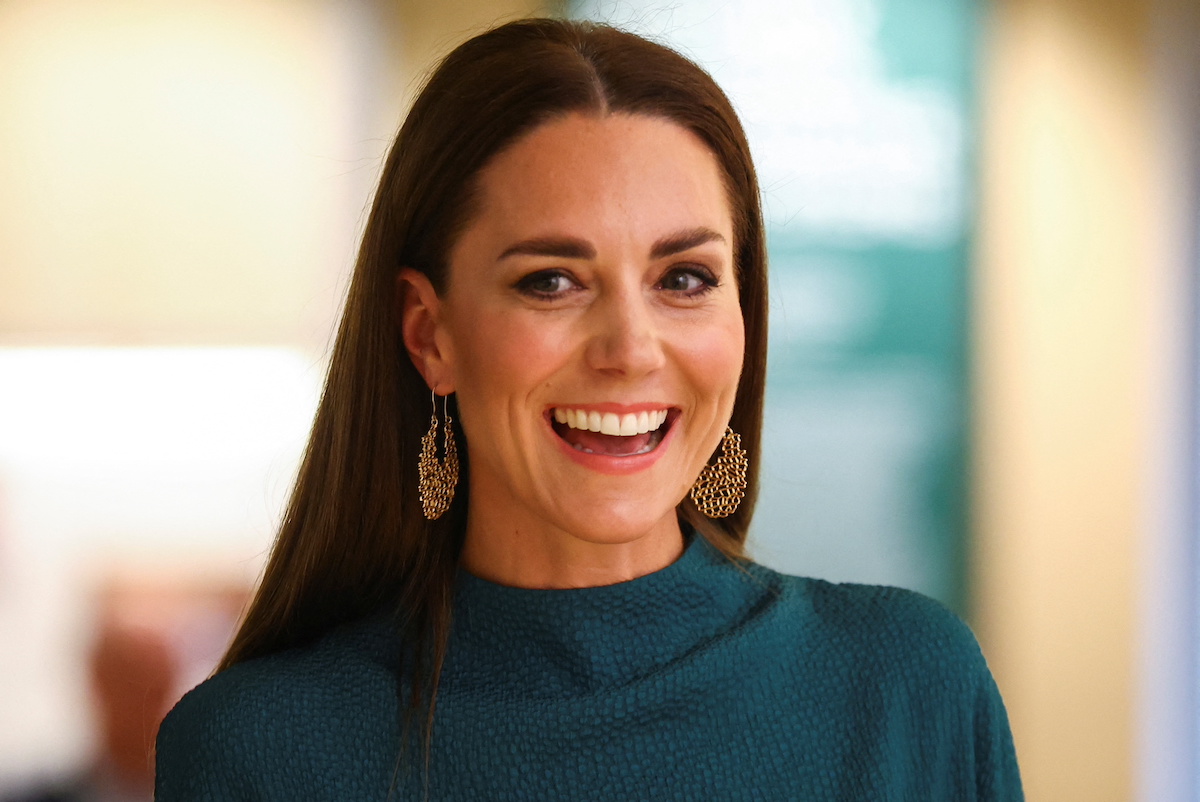 Kate Middleton's pregnancies weren't exactly pleasant experiences for the mother of three. The Duchess of Cambridge got personal about motherhood on a podcast in 2020. In addition to talking about mom guilt, Kate shared why she actually preferred labor to pregnancy. Plus, what she did to help herself get through giving birth.
Kate Middleton experienced severe morning sickness during all of her pregnancies
During a Feb. 2020 guest spot on the U.K. podcast, Happy Mum, Happy Baby, Kate opened up about her own pregnancies. The Duchess of Cambridge had a severe form of morning sickness, Hyperemesis Gravidarum, which as she noted, made pregnancy "a challenge." 
"It was fine. I got very bad morning sickness, so I'm not the happiest of pregnant people," she told host Giovanna Fletcher. Asked whether she had it in her first pregnancy or all three, the Duchess of Cambridge said she "unfortunately" experienced intense morning sickness during all three pregnancies. 
"Lots of people have it far, far worse, but it was definitely a challenge," Kate said. She went, recalling being "really sick" as "utterly rotten." When it got particularly bad, the now-40-year-old took a break from royal duties. 
However, despite feeling "utterly rotten," the experience left Kate amazed at what her body could do. "I wasn't eating the things I should be eating and yet the body was still able to take all the goodness from my body and to grow new life, which I think is fascinating," she said. 
Kate also said it had been difficult for the Duke of Cambridge. "William didn't feel he could do much to help and it's hard to see you're suffering without actually being able to do anything about it," she shared.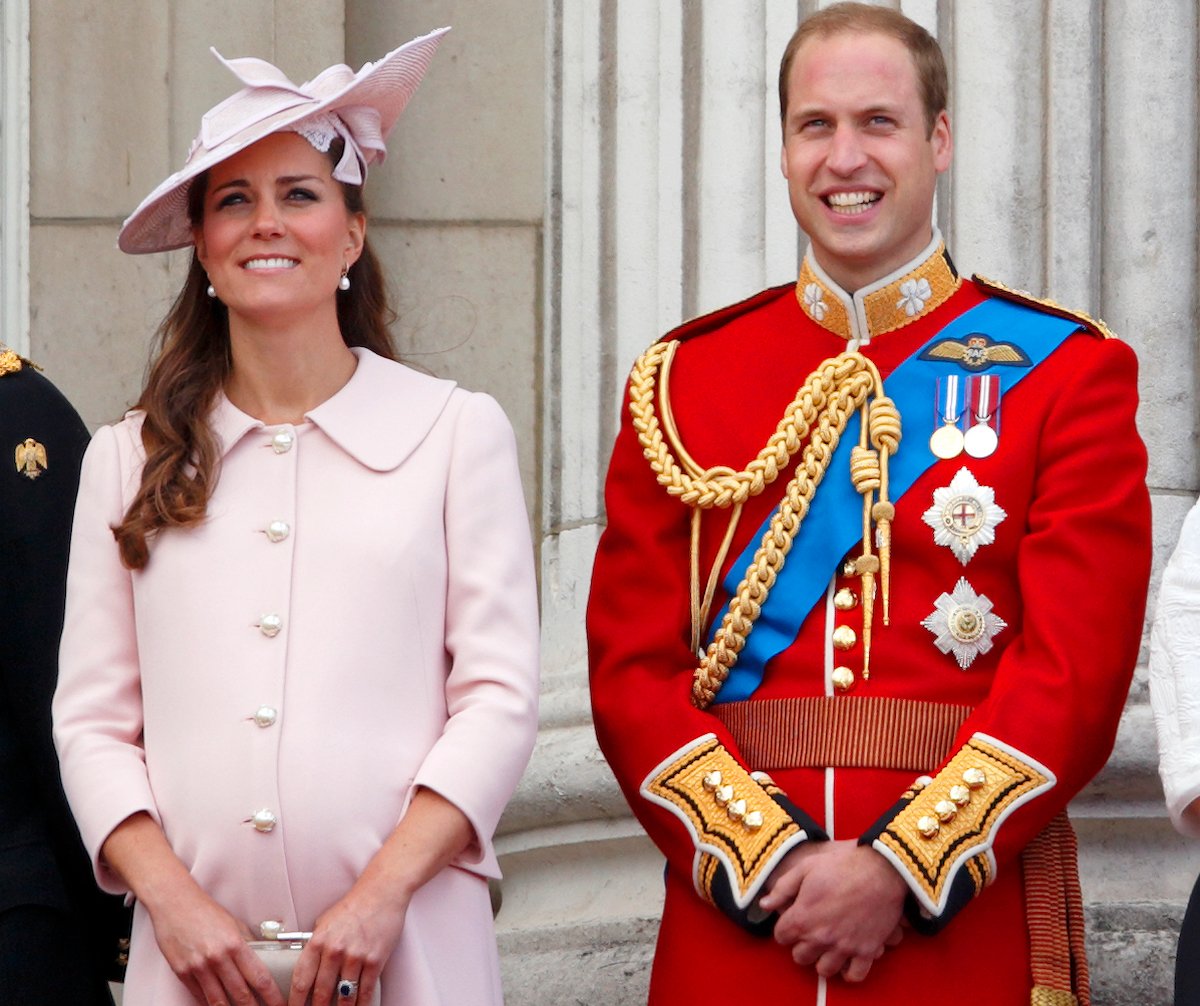 Kate Middleton 'really quite liked' labor after difficult pregnancies
Considering the tough pregnancies, Kate told the host she preferred giving birth. "Because it had been so bad during pregnancy, I actually really quite liked labour," she said. 
The mother of three continued, saying unlike severe morning sickness, she knew giving birth would have to end eventually. She described it as an "event that I knew there was going to be an ending to!" 
"But I know some people have really, really difficult times, so it's not for everybody," she added, saying, "No pregnancy is the same, no birth is the same."
Kate Middleton learned hypnobirthing techniques
​​Experiencing severe morning sickness led the Duchess of Cambridge to try all sorts of things to help her through pregnancy and labor. "It was through hyperemesis that I really realized the power of the mind over the body," she said. "I really had to try everything to try and help me through it."
Ultimately, she taught herself "hypnobirthing," which is intended to relax the body and senses during labor. 
"I saw the power of it really — the meditation and the deep breathing and things like that that they teach you in hypnobirthing — when I was really sick and I realized that actually, this was something that I could take control of during labor," she explained. 
"I'm not going to say that William was standing there sort of, chanting sweet nothings at me," she added with a laugh. "He definitely wasn't! I didn't even ask him about it, but it was just something I wanted to do for myself."
Kate may not be the only royal to have tried it. Her sister-in-law, Meghan Markle, supposedly considered adding hypnobirthing to her birth plan.