Kate Middleton's Relationship With the Press Was Once Just as Bad As Meghan Markle's
The women of the royal family seem to be unable to escape the press. Once Princess Diana was dating Prince Charles, she was hounded by the media — and there have been reports that her fatal car accident occurred in part due to her trying to outrun the paparazzi.
These days, we think of Meghan Markle as having a difficult time managing the press. But her late mother-in-law did, too — and so did Prince William's wife, Kate Middleton. Actually, Kate arguably run-ins with the press that were just as bad as Meghan's.
The palace had to release a statement asking people to back off of Kate Middleton
When William and Kate first started dating, Kate was not exempt from media scrutiny. People know by now that Prince Harry and the royal family released a statement asking that the media leave Meghan alone, but some might not know that Kate Middleton dealt with the same thing during her relationship.
Kate had to hire lawyers to help protect her from the constant photography and scrutiny that comes with dating a royal. And the duchess was only 25 when all of this was happening — she was still so young, which likely only made it harder to handle.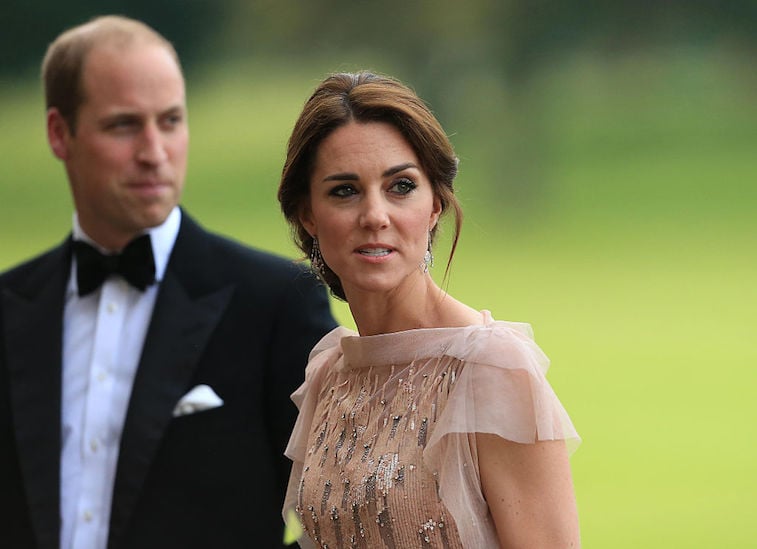 Kate once asked Prince William to propose so she could have extra security
When things seemed to only get more complicated for Kate, she actually asked Prince William to propose. Back in 2007, Kate reportedly had a conversation with William about taking the next step in their relationship — and it was because she needed more protection. Since Kate and William were only dating, Kate wasn't eligible for taxpayer funded security.
It was clear that something needed to change; Kate's life was becoming seriously affected by the media. But rather than propose, William decided to break up with the duchess; he wasn't sure what he wanted. But the two rekindled things quickly and were back together a few months later.
The press published topless photos of the duchess in 2012
Kate got a true taste of how harsh the media can be in 2012, when topless photos of her were published in a Swedish magazine. The duchess had been sunbathing at a private villa in Provence, France when the paparazzi invaded the couple's privacy and managed to get photos of the two sunbathing by the pool.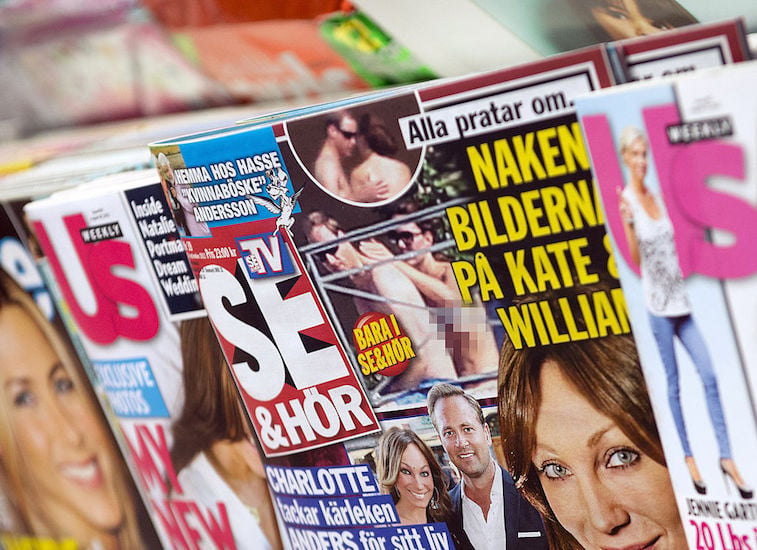 A lawsuit took place shortly after the images were published, and a judge ultimately ordered the magazine to pay $119,000 in damages. Still, other media outlets defended the French magazine, saying that William and Kate were visible from a nearby road and should have known they would be photographed.
Paparazzi have seemingly intentionally captured compromising photos of the duchess
Kate's topless photos aren't the only time she's been the subject of inappropriate images. The duchess has had a few wardrobe malfunctions through the years, including "Marilyn Monroe" moments, where the wind has lifted her dress to expose her underwear. Photographers have also captured photos of Kate bending over and showing more cleavage than a royal normally would.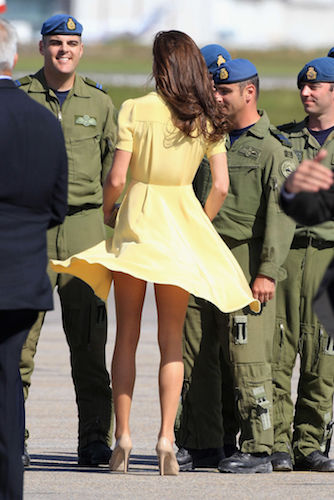 It's clear that many royal women go through the same battle with the press and that some photographers are seemingly ruthless when it comes to capturing what they think is the best photo — even if it's at the expense of that royal's reputation. But it's clear that Meghan is not the only royal who has ever been through something of the sort.