Kate Middleton Reportedly 'Will Not Forget' What Meghan Markle Did to Her But Does Not Want to Prolong Feud, Expert Says
Ever since Meghan Markle joined the royal family in 2018, there have often been reports that she and Kate Middleton did not get along. These rumors picked up speed after Meghan stepped down as a senior royal in 2020.
Nowadays, many experts are convinced that Meghan and Prince Harry have a feud with other royals. As such, one royal author believes Kate "will not forget" what Meghan has done, though the Duchess of Cambridge does not want to prolong their alleged feud.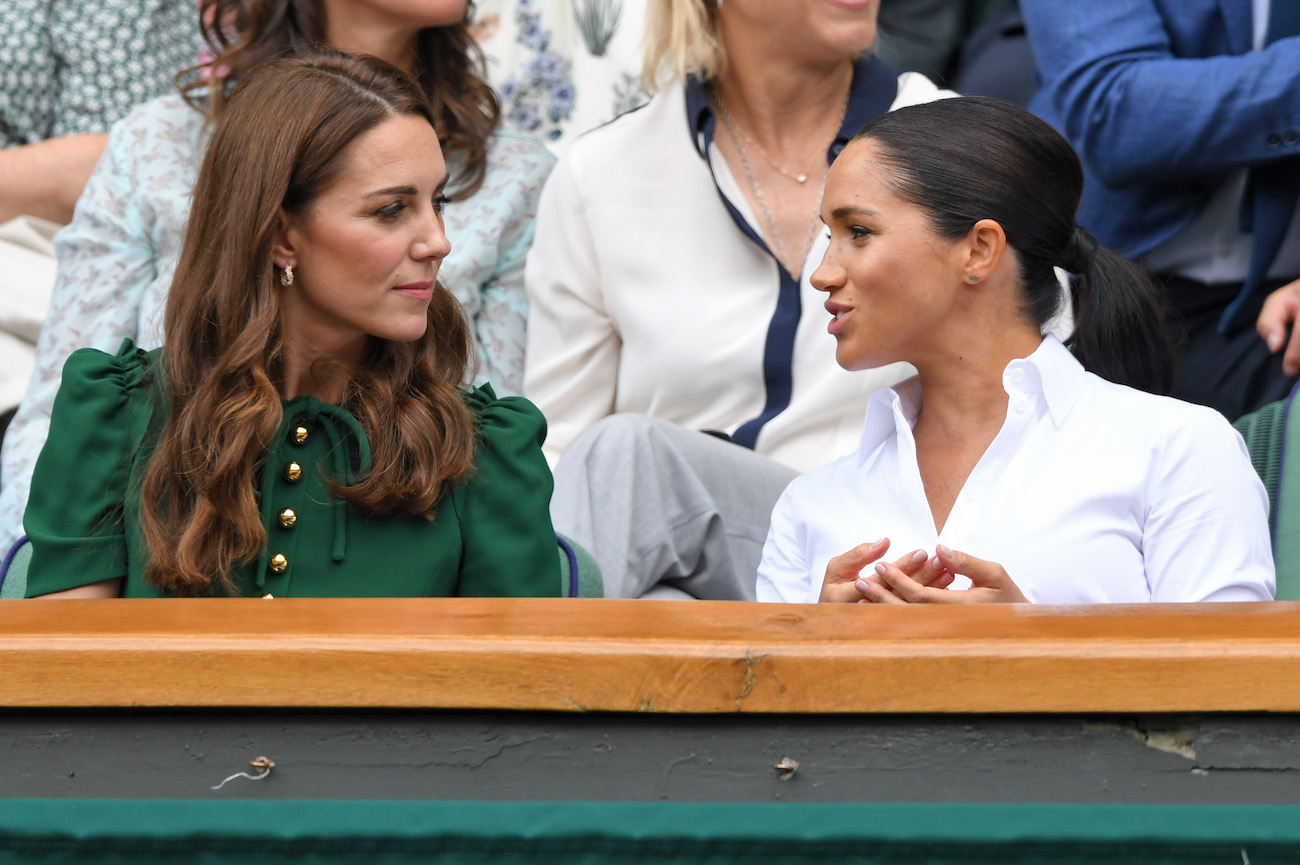 What has Meghan Markle said about Kate Middleton?
It is not clear exactly what caused the alleged tension between Meghan and Kate. However, some people have pointed to the things Meghan publicly said about Kate as reasons for the feud.
In 2020, reporters Omid Scobie and Carolyn Durand published a book called Finding Freedom. The book alleged that Kate had always been distant from Meghan and did not make an effort to be friends with her. In 2021, it was revealed that Meghan had contributed to the book by giving her former press secretary, Jason Knauf, information to pass along to the authors. However, it is not clear how much Meghan influenced the way the book portrayed Kate.
Nonetheless, in 2021, Meghan and Harry sat down with Oprah Winfrey for a tell-all interview. There, the Duchess of Sussex claimed that Kate made her cry when the former was planning her wedding, but she also added that Kate sent her flowers to apologize.
Kate Middleton reportedly 'will not forget' what Meghan Markle did, expert says
RELATED: Kate Middleton Was 'Daunted' By Meghan Markle's 'Energy,' Body Language Expert Says
According to royal author Ingrid Seward, Kate will be "cordial" to Meghan if the two women ever meet again. However, Kate will reportedly "not forget" what Meghan did.
"The Duchess of Cambridge will be cordial to Meghan," Seward told the Mirror. "She will be sure to be photographed kissing or hugging her. She has to – that is part of her job. Her private feelings have to remain just that."
Seward added, "Kate will not forget however how Meghan treated her. But she knows there is no point in prolonging a feud that has the opportunity of being repaired … Being royal is all about appearances, not private feelings. It always has been throughout history. It is what the Queen has spent 70 years perfecting and she expects her family to do the same."
Kate Middleton and Meghan Markle will likely not see each other anytime soon
Ever since the coronavirus (COVID-19) pandemic took shape around the world, Meghan has only stayed in the United States. There have been a lot of speculations about when her next visit to the United Kingdom will be, but so far, it does not seem like the duchess will return to her husband's home country anytime soon.
In January 2022, Harry and Meghan revealed that the two of them do not consider the U.K. safe enough for them to visit without tax-funded security. As such, it has also been announced that the Sussexes will not be visiting for Prince Philip's memorial service in April or Queen Elizabeth's Platinum Jubilee celebration in June.
RELATED: Meghan Markle Was Reportedly 'Put in Her Place' Once by Kate Middleton's Staff, Author Claims