Kate Middleton Reportedly Works Hard to Not Outshine Prince William
Being in the public eye for any reason is definitely not an easy thing to do, and being a member of one of the most famous royal families in the entire world is difficult beyond anyone's wildest dreams. Fans and the news media can be overly critical, and the royals know that they can barely step outside their own homes without being criticized. Things tend to get blown out of proportion, and one small thing can either make or break someone.
Lately, it seems like Catherine, Duchess of Cambridge is carrying out more royal duties than ever before, especially in the wake of Megxit. We can't even imagine how much energy the Duchess of Cambridge must have to constantly be on the go and always have a genuine smile on her face.
Kate is doing so much these days, and there is no doubt that other senior royals, such as Prince Charles and especially Queen Elizabeth, must be extremely proud of all that she does. This is not to say that others aren't just as busy as she is. Here is why Kate reportedly works hard not to outshine Prince William.
Who is Kate?
Growing up in the quiet village of Bucklebury with her family, Kate was known as a commoner before she went off to college and met Prince William. Chances are, she never could have imagined what her future held for her, and her life was as typical as can be.
After starting at the University of Saint Andrews in Scotland, Kate caught the eye of Britain's future king, and suddenly, fans just couldn't get enough. Everyone knew that she would make an excellent addition to the royal family, and after the couple got married in 2011, Kate's dedication to her new role more than proved everyone right.
According to PopSugar, she is now known around the world for her charity and humanitarian work, her skills as an excellent mother, and her role as the future queen consort.
Kate is married to the future king of the U.K.
RELATED: Will Kate Middleton Bow to Prince William When He Becomes King?
Very few people get to marry a handsome prince who is in the direct line of succession, but for Kate, that is exactly what happened. Harper's Bazaar reports that the Duke and Duchess of Cambridge have a strong and traditional marriage, and they couldn't be more perfect for each other.
It is easy to see from years of photographs how the royal couple expertly carries out their royal duties, and fans line up in the streets whenever they make an appearance, hoping to be lucky enough to catch a glimpse. Kate and Prince William are an inspiration to millions of people throughout the world, as they support many causes and set a wonderful example as parents to three small children: Prince George, Princess Charlotte, and Prince Louis. Fans love just how close Kate and William are, and how they perfectly support each other in all that they do.
Kate Middleton reportedly works hard to not outshine Prince William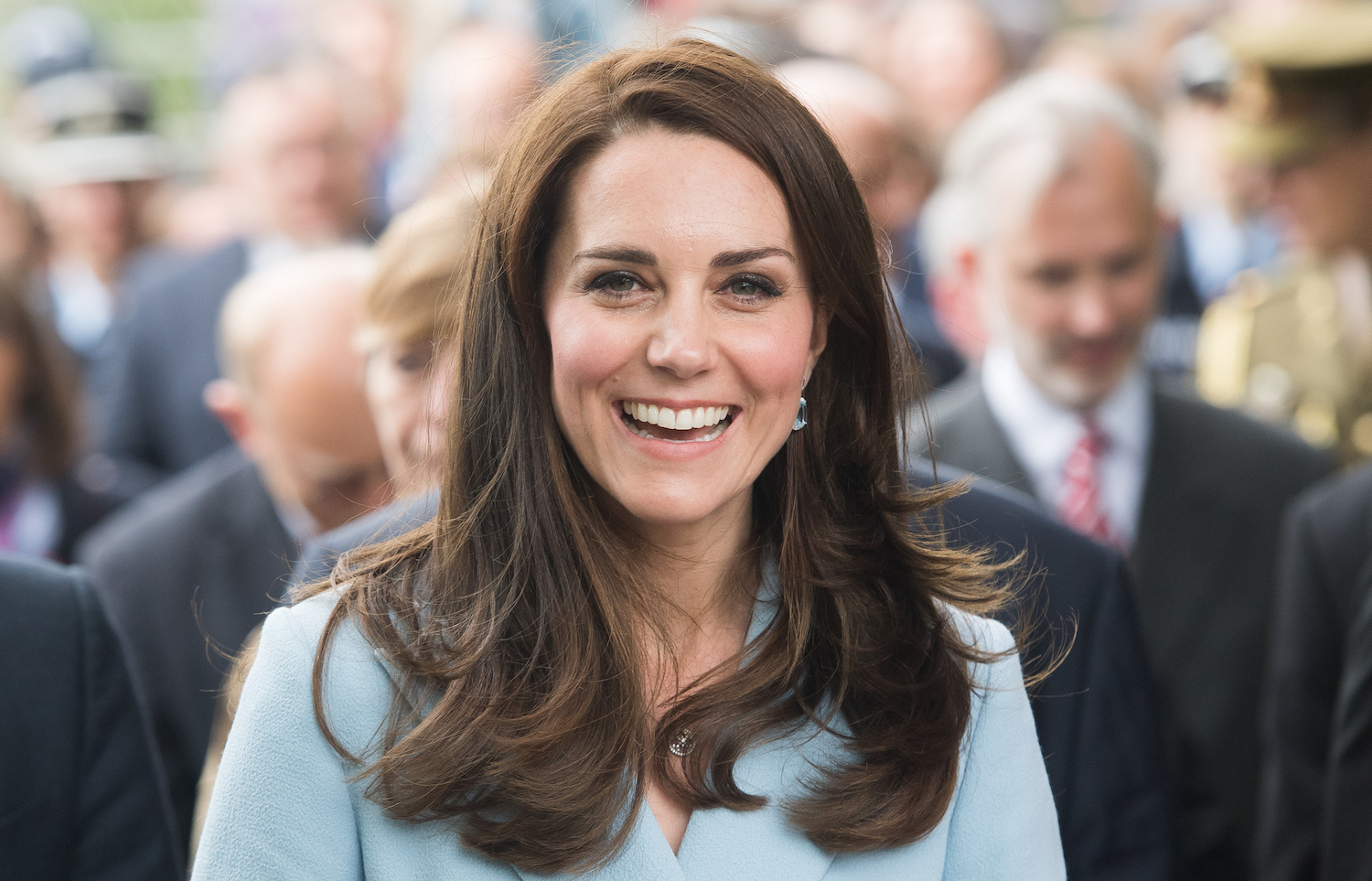 It is pretty amazing how Kate went from being a typical college student to becoming one of the most famous women in the entire world. Despite her popularity, she reportedly works hard to not outshine her husband. According to People, she knows how to stay within the boundaries of her duties as a royal, and she makes sure to support Prince William without stealing the spotlight. This is just one of the many reasons as to why Kate will make a wonderful queen someday, and even on her own, she has managed to delight millions of people and create a huge fan base all on her own.