Kate Middleton Reveals Prince Williams 'Always Worries' When She Meets Babies
As a senior royal, Kate Middleton works full-time to support the people of the United Kingdom. She is a patron of many charity organizations and also goes abroad to represent her country.
Although the Duchess of Cambridge seems to be a natural at her work, she recently shared that there is one part of her job that her husband, Prince William, "always worries" about.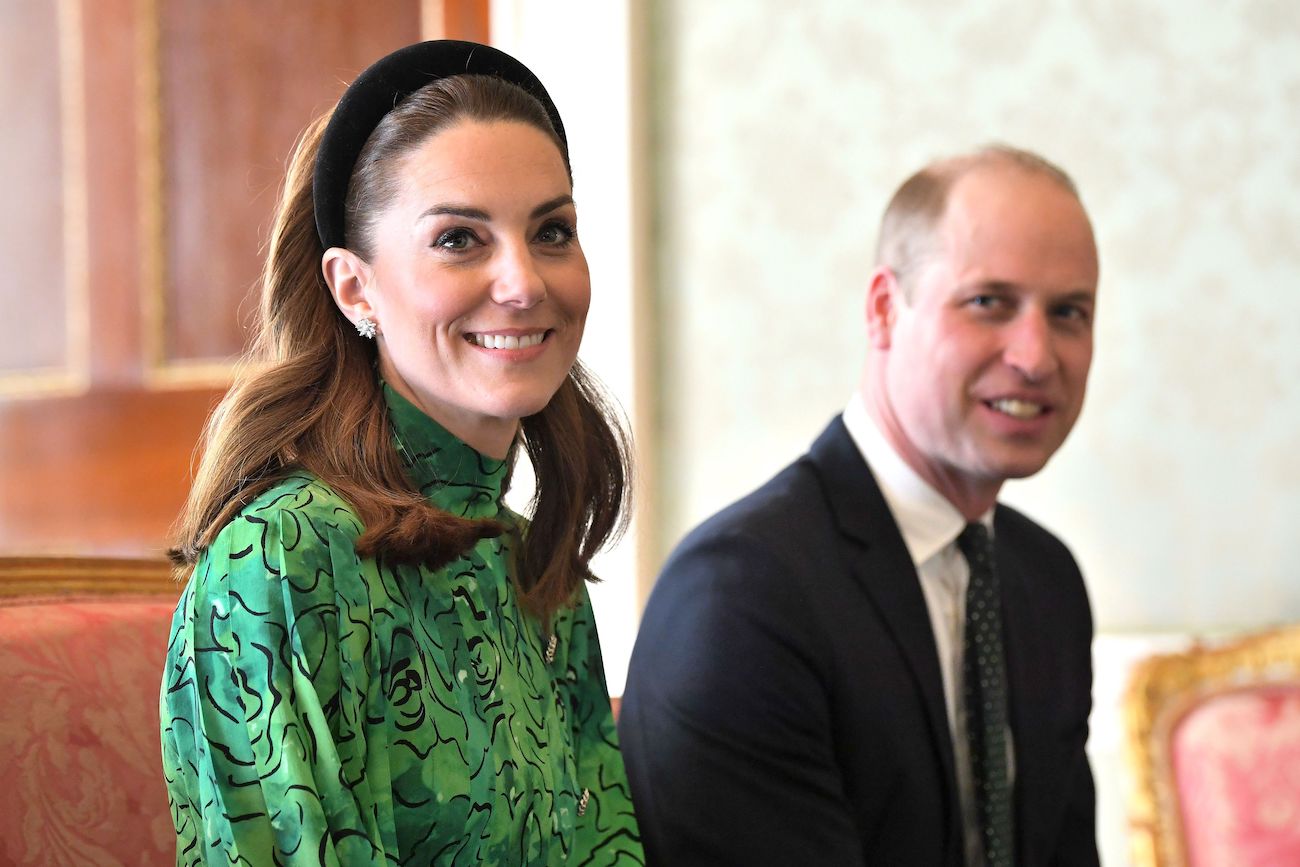 Kate Middleton does work to support mothers and families
Kate supports charities that help people in many different ways. However, some causes that she is especially passionate about include parenting and child development. As a mother herself, Kate has been finding ways to promote awareness for the early years of childhood, especially in how they relate to mental health.
In 2018, she partnered with the Royal Society of Medicine to launch the Early Years Intervention Support initiative. That same year, she also established the Early Years Steering Group. In 2020, Kate launched a national survey called "5 Big Questions on the Under 5's" with the aim of learning more about young children and their families.
Her work has even been praised by experts. For example, Professor Eamon McCrory, who teaches developmental neuroscience and psychopathology at University College London said (via Express), "She is working with homelessness and mental health and with parents and perinatal care – she sees all aspects of the system … There is a growing influence of her work, and it's likely to expand and have a long-term impact on the field."
Kate Middleton says Prince William 'always worries' about her meeting babies
RELATED: Kate Middleton Once Had a Down-to-Earth Response When Being Called Prince William's Assistant
Because of Kate's work, she is often meeting kids. She recently visited the University of Copenhagen in Denmark to learn about a child development project called the Copenhagen Infant Mental Health Project. There, she met some parents and babies and revealed that William "worries" a lot about this part of her work.
"It makes me very broody," Kate shared (via People). "William always worries about me meeting under one-year-olds. I come home saying, 'Let's have another one.'"
Earlier this year, Kate and William visited a hospital in England, where Kate held a baby. William reportedly joked the bystanders, "Don't give my wife any more ideas."
Kate Middleton once revealed Prince William does not want more kids
Kate and William seem to have their hands full with their three kids: Prince George (born 2013), Princess Charlotte (born 2015), and Prince Louis (born 2018). Royal followers are often curious about whether the couple might have a fourth child, but it seems William might be against it.
As reported by People, in 2020 during a visit to the town of Bradford, Kate shared with a fan who talked to her about her kids: "I don't think William wants any more."
It is not clear why William does not want more children, but many people can attest that parenting comes with many challenges. Kate, for example, had difficult pregnancies as she experienced hyperemesis gravidarum, which is characterized by severe morning sickness. Additionally, William has talked about the lack of sleep when raising newborns.
RELATED: Prince William and Kate Middleton's Secret for Marital Success Lies in Their Different Backgrounds