Inside Kate Middleton and Rose Hanbury's Friendship
Kate Middleton and her close friend, Rose Hanbury are reportedly in a massive feud, which has led to speculations of a cheating scandal between the royal bestie and Prince William. But, before their falling out, the Duchess of Cambridge and Marchioness of Cholmondeley had a special bond with each other. Up ahead, we take an inside look at Kate Middleton and Rose Hanbury's friendship, including the alleged reason why they are no longer close.

Kate Middleton and Rose Hanbury's friendship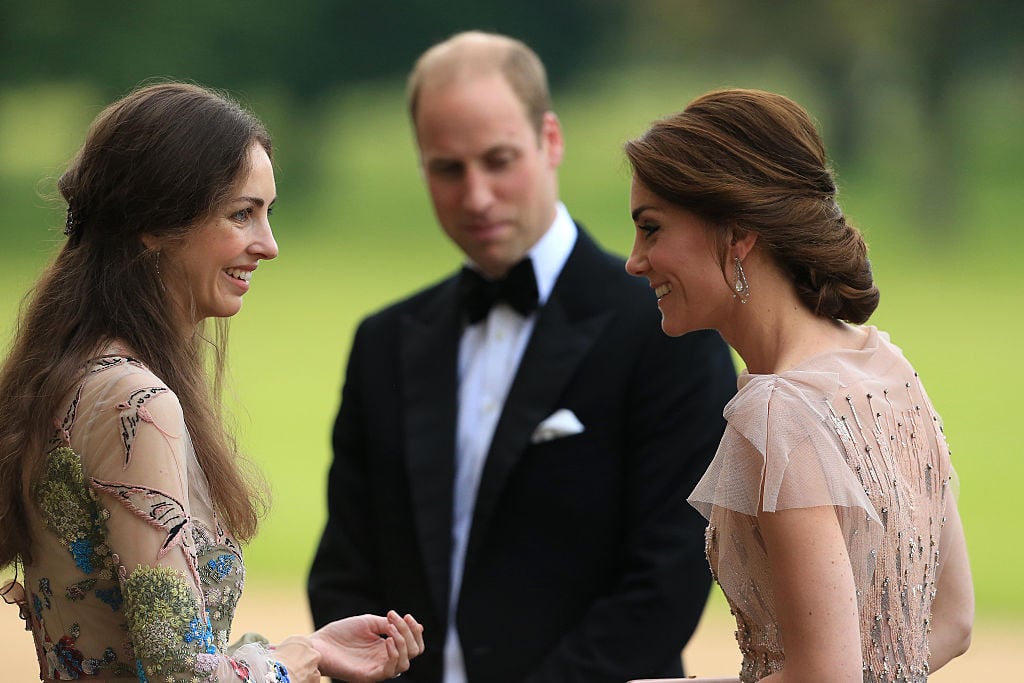 From royal events to downtime in the countryside, the Duchess of Cambridge and her former best friend, Rose Hanbury have enjoyed many experiences together. Here's what Kate Middleton and Rose Hanbury's friendship was like before their falling out.

They are neighbors in Norfolk, England

Prince William and Kate Middleton might call Kensington Palace their royal residence, but it's not the only place they call home. In addition to the palace, the Duke and Duchess of Sussex also have a home on Sandringham Estate (where the couple spends Christmas with the royal family every year) called Anmer Hall.

Their vacation home is located in the English countryside in Norfolk, just a few miles down the road from Rose Hanbury and her husband, David Rocksavage, the Marquess of Cholmondeley.

Their families go way back

Kate Middleton and Rose Hanbury might be (or have been) royal besties, but Rose's connection to royalty began before she met and became close with the Duke and Duchess of Cambridge. According to Hello! Magazine, Rose's grandmother, Lady Rose Lambert was one of Queen Elizabeth's bridesmaids in her wedding to Prince Philip in 1947.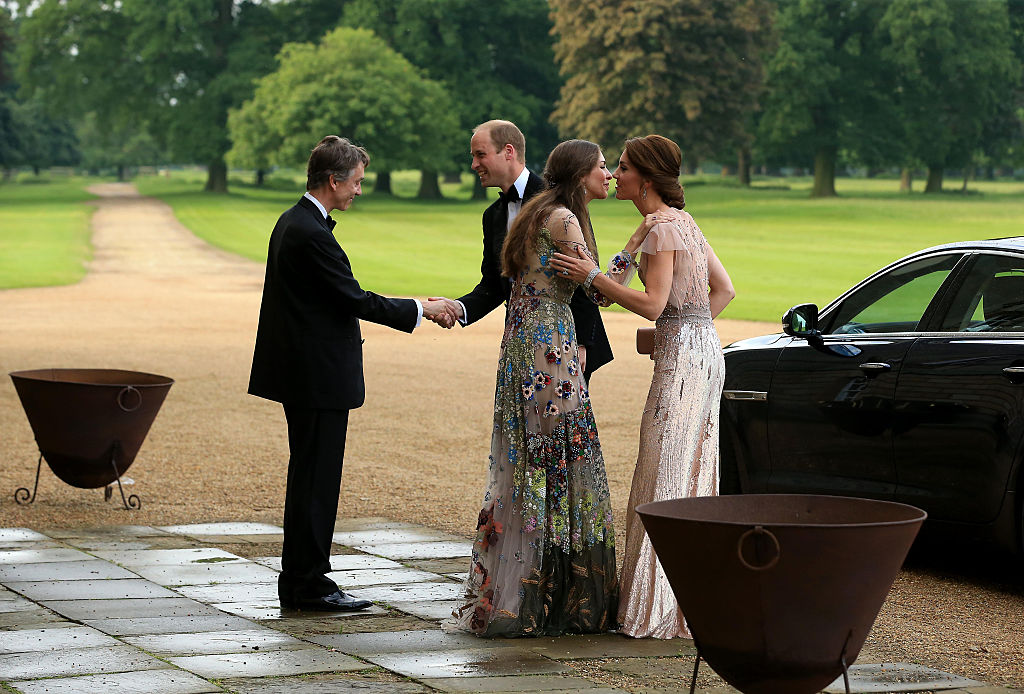 She attended royal events

Kate Middleton did not shy away from inviting her best friend into her royal life. In July 2017, Hanbury accompanied Prince Harry to a royal banquet, hosted by Queen Elizabeth in honor of King Felipe and Queen Letizia's state visit to the United Kingdom.

They went on double dates together

The Duke and Duchess of Cambridge were quite fond of Rose Hanbury and David Rocksavage. And, according to The Sun, the four of them used to double date. Additionally, Rose and David participated in many activities at Sandringham Estate. "It's all going to be quite Downtown Abbey. Dinners, picnics, hunting, shooting — the whole point of Sandringham — fishing and parlour [sic] games. And lots of Kate's favourite [sic]: charades," one member of their inner circle described.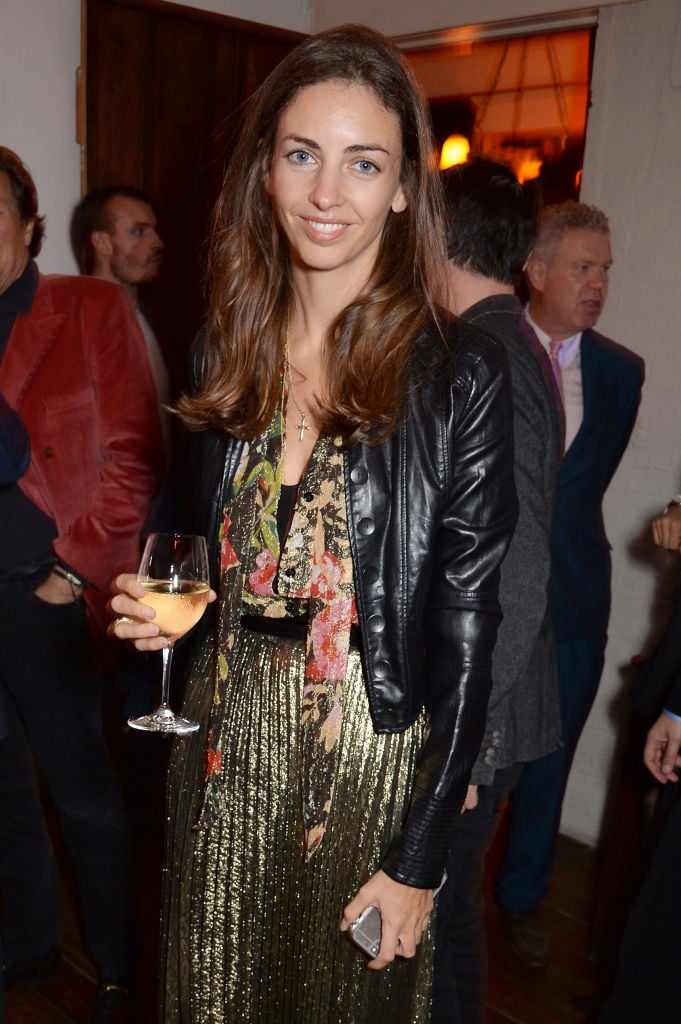 Rose was once one of Kate Middleton's closest confidantes

Prince William and Kate Middleton have a close inner circle in Norfolk known as the "Turnip Toffs" (because they own farmland in the English countryside). And, although they have a tight relationship with the entire group, Rose Hanbury was Kate's closest friend and confidante before their alleged feud.

Kate and Rose ended their friendship after a massive feud

Last week, The Sun reported on an alleged feud between Kate Middleton and her best friend, Rose Hanbury. "It is well known that Kate and Rose have had a terrible falling out. They used to be close but that is not the case any more [sic]," a source told the outlet. "William wants to play peacemaker so the two couples can remain friends, given they live so close to each other and share mutual friends. But Kate has been clear that she doesn't want to see them any more [sic] and wants William to phase them out, despite their social status," they added.

Rose is at the center of a royal cheating scandal

On the heels of their falling out, some suggest Prince William cheated on Kate Middleton with her former best friend. However, the royal family has not confirmed (or denied) the allegations, which likely stem from the fact that no one really knows why the Duchess of Cambridge and Rose Hanbury are feuding.

If the reports are true, the palace would do its best to cover things up. According to tweets from reporter Nicole Cliffe, the royal family might try to distract the public. "What to look for: a real push by Clarence House to focus on Megan and Harry as new parents, am [sic] increase in Wills and Kate doing more events (they've been yelled at for not doing their share) together, and likely a general increase in photo and story access to bribe the tabs [tabloids]," she noted.

Some believe that if Prince William actually cheated on Kate Middleton, the public likely wouldn't hear about it. After all, it's the royal family — they have an impressive communications team and would do anything to avoid negativity surrounding the United Kingdom's favorite couple (and future king and queen consort).
Check out The Cheat Sheet on Facebook!