Kate Middleton Sent 'Powerful Messages' in New Birthday Photos, Body Language Expert Explains
Kate Middleton looks elegant and glamorous in new photos released in celebration of her 40th birthday. The three portraits feature Kate in different poses wearing gorgeous Alexander McQueen gowns. One body language expert analyzed the details in the portraits and shared the secret "powerful messages" Kate appears to send.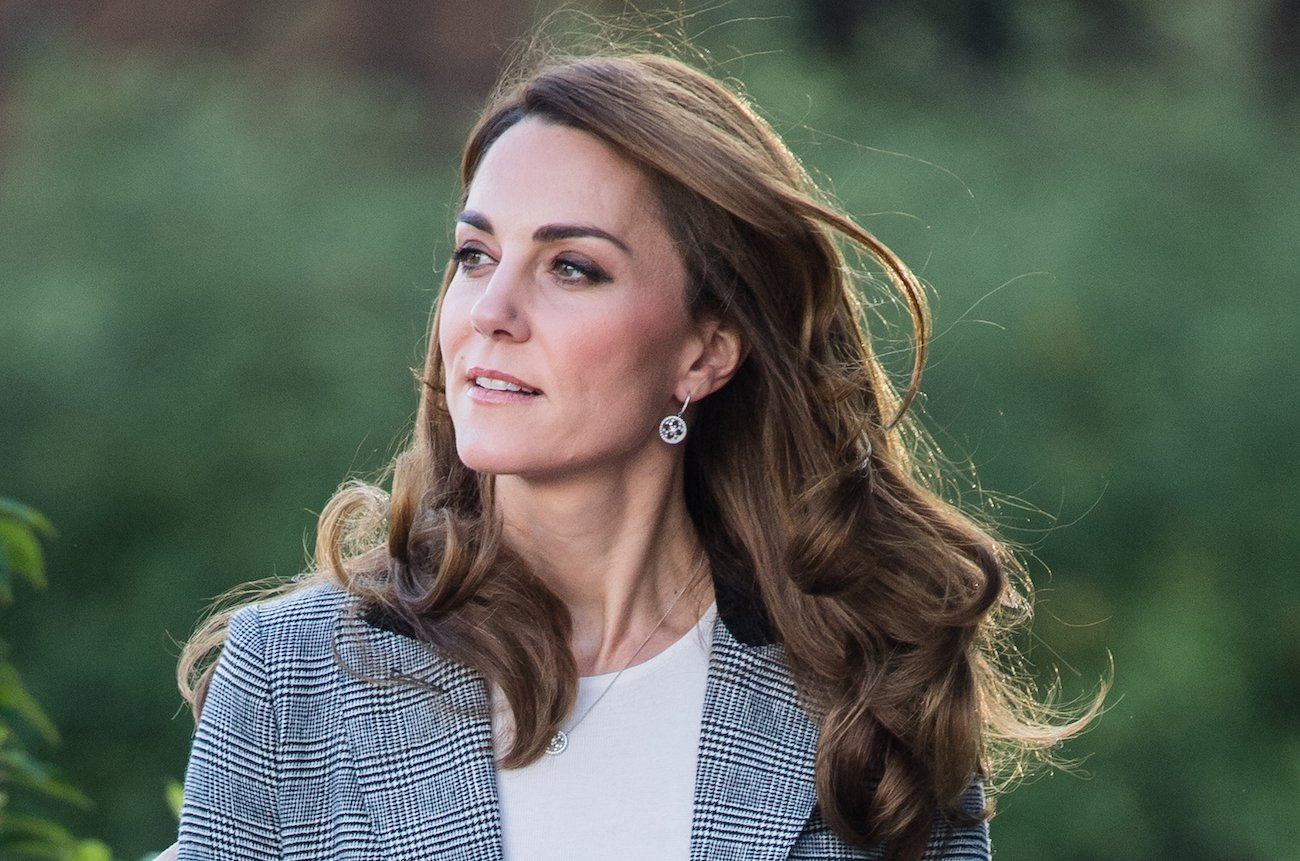 Kate Middleton released three beautiful portraits
On Jan. 9, Prince William and Kate released three portraits for her 40th birthday. In one black and white photo, she wears an off-the-shoulder white gown while she looks into the distance. Her pearl drop earrings belonged to Princess Diana and her gorgeous engagement ring is also on display.
In another black and white photo, Kate wears a ruffled white dress and smiles directly at the camera. The third photo is in color and more striking, as she wears a red one-shoulder dress, and faces the camera, smiling, with a hand in her pocket.
In the red dress photo, Kate has on a pair of earrings from Queen Elizabeth's collection.
Kate Middleton's body language is sending 'powerful messages,' expert says
According to body language expert Judi James, Kate's natural beauty isn't the only focus in the photos. James told Express that Kate is sending "powerful messages" with her body language and poses.
"The most powerful messages from these birthday portraits look primarily aimed at creating a sense of reassurance to the queen that, given the ongoing turmoil in the royal firm, she is ultimately leaving her legacy in a very safe pair of hands," James explained.
She continued, "Kate's body language looks calm and quietly capable here and the styling makes her appear serene and stress-free. She hasn't chosen to look like a modernizer or a creator of change. Instead, like the queen herself, Kate shows herself to be a champion of continuity with a very strong sense of her place in history."
James further shared that Kate strikes a perfect balance with her style in the photos. "Despite Kate's moments of red carpet dazzle, this is also a woman making little if any nods at the world of celebrity, vanity, conspicuous wealth or high fashion," she explained. "The styling here would be more at home in the pages of Tatler or The Lady than Vogue and Elle.
The Duchess of Cambridge's portraits have an element of romance
James also shared some perspective on the "froth and frilly" dresses Kate wears in the photos and the way her hair is "gently rippling in the breeze." The body language expert said Kate's fashion choices and poses have an air of romance.
"One pose is almost bridal, with Kate making an emphatic display of her engagement ring and this 'Barbara Cartland heroine' look suggests enduring love and romance in her marriage, which again should be a relief to the queen," James explained.
The expert also analyzed the image of Kate's profile. "It's the most tentative body language of the three, with her elbows bent and her hands partly lost in the froth of the beautiful dress," James noted. "Kate's partial smile here involves closed lips and this, plus the slight narrowing of her eyes, suggests a dreamy or reflective state."
James added, "It places her firmly into royal history with an eye on her destiny as future queen."
Kate's body language shows growth and confidence
Kate's portrait in the red dress, according to James, shows growth. "This is the most contemporary-looking shot, with the body language and the styling looking set to remind us of how Kate has grown from a rather discreet and sometimes tentative or cautious-looking bride to the far more confident and relaxed future queen we can see today," she explained.
"The air of caution has gone, to be replaced by the facial expression of a calm, confident, and even firm woman who seems to want to let us know she has finally grown into her role as an independent and successful royal in her own right," James noted.