Kate Middleton Shares a Sweet Photo of Princess Charlotte and Explains Her Favorite Way to Spend Time With Her Kids
Kate Middleton skips pricey toys and fancy vacations to show her kids what really matters in life. This one photo sums up her perspective perfectly.
Prince William and Catherine, Duchess of Cambridge are integral members of the royal family and are literally raising a future king. But that fact has never stopped them from having a unique approach to parenting. Instead of expecting their staff to assume all parenting duties, Will and Kate have always been very hands-on and involved, just like Princess Diana was with young Prince William.
The couple frequently dishes out parenting advice during interviews and royal visits. The basic gist boils down to one word: Simplicity. Kate frequently mentions her love of the outdoors and how she makes sure her kids spend ample time playing in the garden and enjoying the quiet beauty of nature.
To prove her point, the duchess recently shared a photo that she said encompasses her feelings about motherhood perfectly.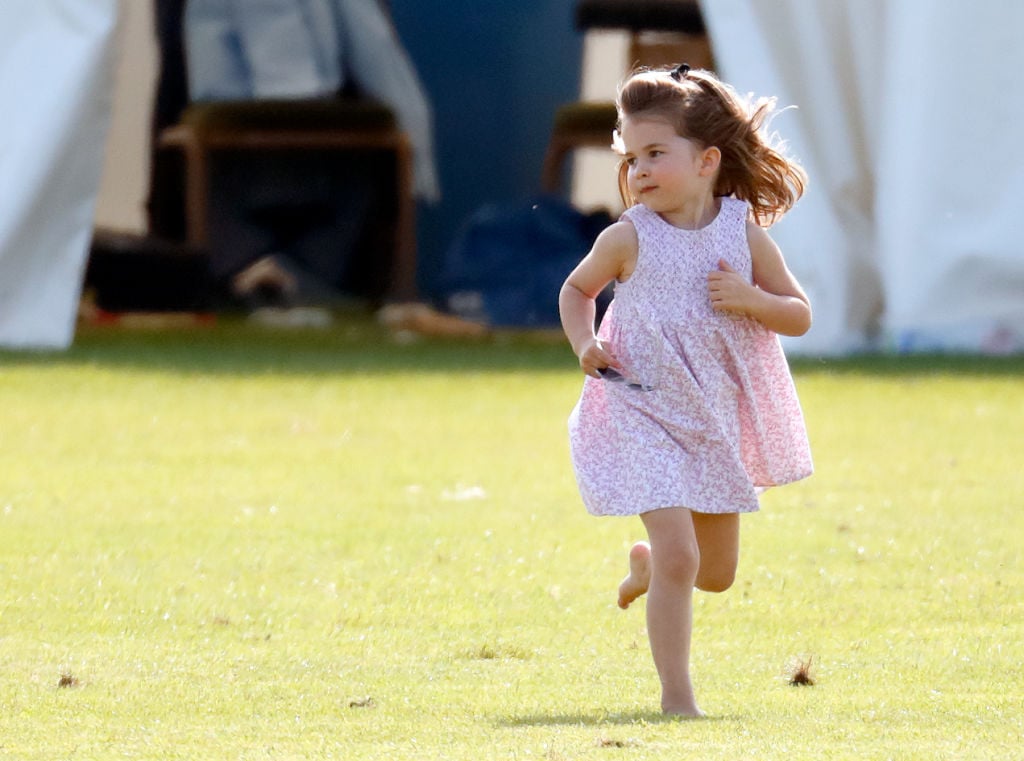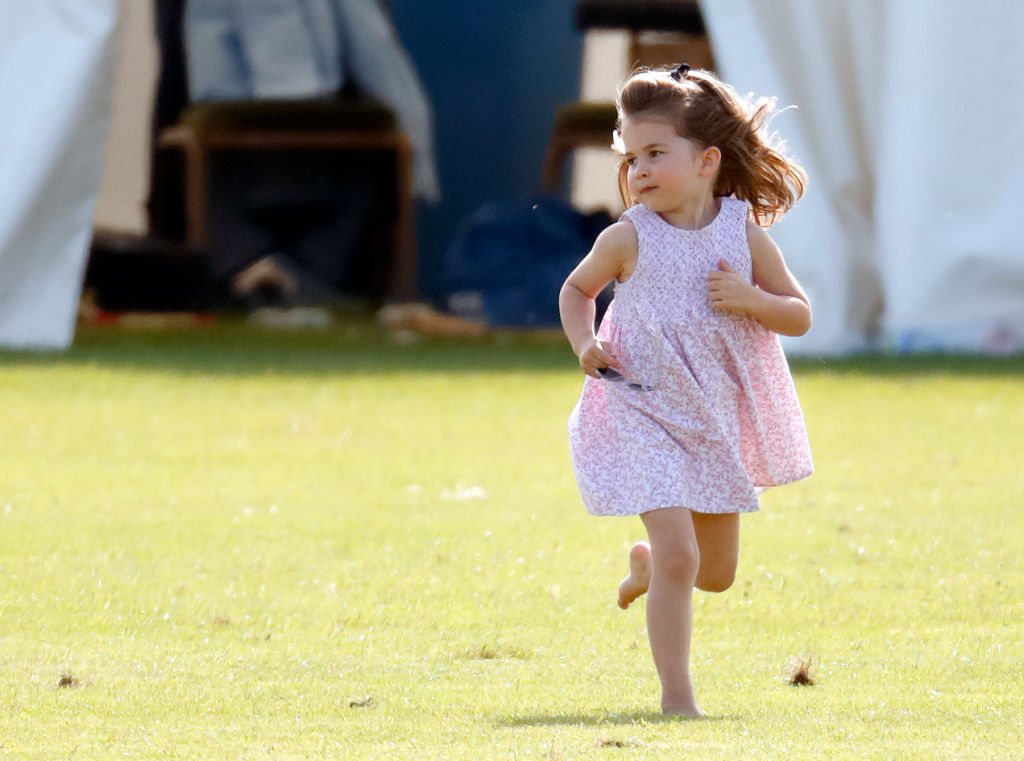 Kate Middleton is passionate about spending time outside with her children
She's a busy working royal with an intense daily schedule. Still, the Duchess of Cambridge makes time to relax and enjoy nature by incorporating it into her work. She devoted enormous amounts of time to her 'Back to Nature' project with the Royal Horticultural Society to help encourage other parents to do the same. The duchess spent time capturing those moments through personal photographs in the stunning new garden.
"It's something I'm really passionate about," Catherine said during an appearance on the Happy Mum, Happy Baby podcast.
"I think it's so great for physical and mental wellbeing and laying those foundations. It's such a great environment to actually spend time in, building those quality relationships without the distractions of 'I've got to cook' and 'I've got to do this'. And actually, it's so simple."
This photo of Princess Charlotte summarizes her view on parenting
Kate revealed that one single photo summarizes her overall perspective on parenting.
"I've got this one photo of Charlotte smelling a bluebell, and really for me, it's moments like that that mean so much to me as a parent," Kate said. "And I try every day to put moments like that in, even if they're small or even if I don't have time… but that in an ideal world is what I would like to do," she continued.
"It's the simple things that really make a difference."
Kate Middleton learned how to be a mother from her own childhood
It's well known that Prince William didn't just fall in love with Kate — he also fell in love with her close-knit family. As the product of a broken home, the Duke of Cambridge knew he wanted something entirely different for himself.
"I remember that from my childhood – doing the simple things, going for a walk together, and that's really what I try and do with my children as well because it totally strips away complications, all the pressures," Kate told Happy Mum, Happy Baby.
"Life now is so busy, so distracting and actually sometimes the simple things like watching a fire on a really rainy day provides such enjoyment."
The Duke and Duchess of Cambridge have enough money to purchase any material possessions and travel wherever they want. But instead of living an extravagant life, they strive for simplicity by connecting with nature and instilling those same values in their children.
No wonder they're such popular royals!