Kate Middleton Was Shocked by Prince Harry and Meghan Markle's Thoughtful Birthday Surprise, Insider Says
It looks like the winds are shifting in the British royal family. After a tumultuous 2020 that involved Megxit, isolation, the coronavirus (COVID-19) pandemic, Prince Harry and Meghan, Duchess of Sussexes' move to California, and so much more, the royals have finally moved toward a stage of healing.
Though the Sussexes have been unable to return to the U. K. since leaving in March 2020, they are trying to remain connected to their royal roots. In fact, they just delighted Catherine, Duchess of Cambridge, with a thoughtful birthday surprise.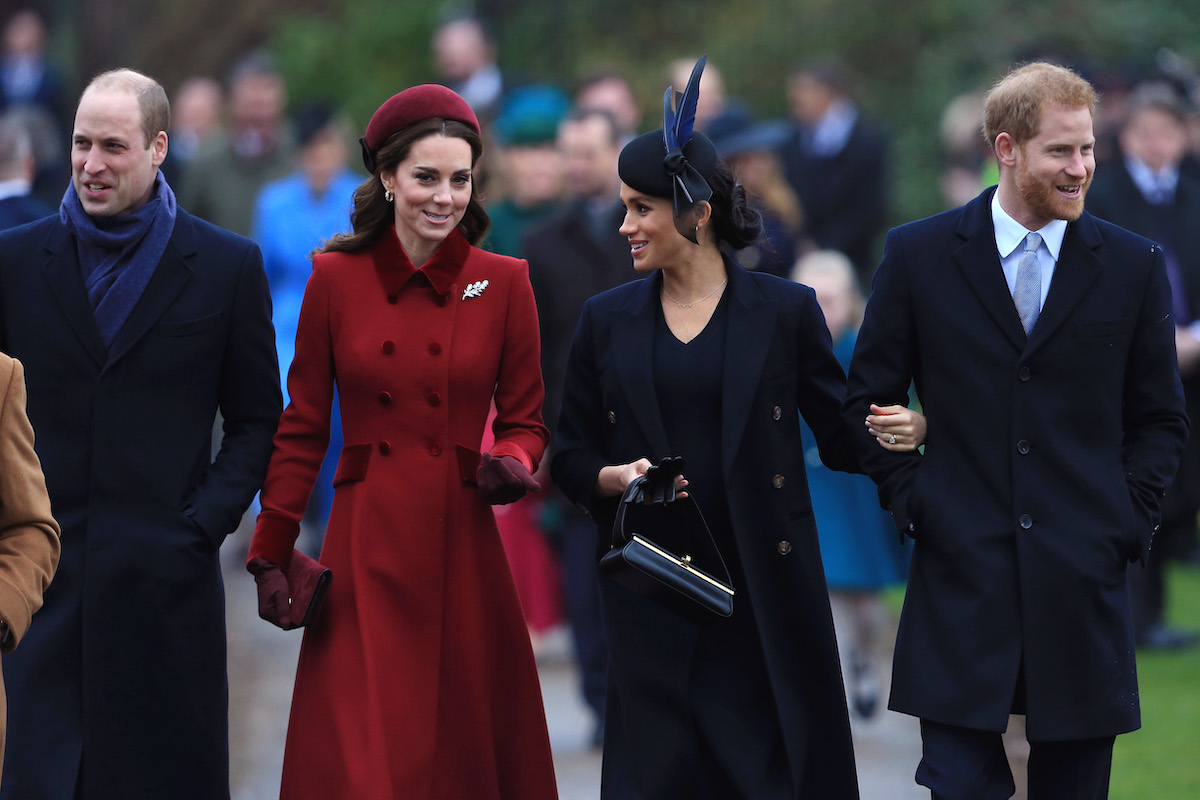 Kate Middleton and Prince Harry used to be very close
Prince Harry and Meghan's choice to leave the royal family was shocking to everyone. However, it was devastating for Kate, who was once extremely close to Harry.
When the Sussexes first announced Megxit and left the U.K. for North America, Kate felt helpless. "She wishes she could speak to Harry. She misses him and fears she'll never be close to him again," an insider told US Weekly at the time.
It looks like Kate might get her wish to rebuild her bond with her brother-in-law.
Prince Harry and Meghan Markle are on much better terms with the British royal family
It's not been a secret that the relationship between the Sussexes and the royals has been strained for some time, especially following their Jan. 2020 decision to resign as senior working royals. For Prince Harry's birthday on Sept. 15, the Cambridges didn't even bother to show up for his birthday Zoom.
Thankfully, things have improved drastically since then, and Meghan and Harry are reportedly hoping to return to the U.K. in June for Prince Philip's 100th birthday celebration.
Vanity Fair's royal correspondent, Katie Nicholl, reported that that "the brothers are in regular contact, and the Sussexes have sent Christmas gifts to the Cambridge family."
It looks like the Sussexes want to continue building this new foundation, especially as things between Prince Harry are softening.
Kate Middleton was shocked by Meghan Markle and Prince Harry's thoughtful birthday surprise
Though things are much better between the Sussexes and the Cambridges these days, Kate was not expecting the thoughtful surprise she received from her in-laws for her birthday. The Duchess of Cambridge celebrated her 39th birthday on Jan. 9, and ahead of her birthday, the Sussexes' sent the most thoughtful birthday wishes.
US Weekly is reporting that Meghan and Harry sent Kate, a "thoughtful" card and multiple presents for her birthday. They explained, "It was a nice surprise," the source said. "Kate wasn't expecting anything from the couple."
It was the icing on top of a lovely day that the duchess spent at her country home, Amner Hall, with Prince William and their three children, Prince George, Princess Charlotte, and Prince Louis. "They baked a huge caramel and vanilla cake with 39 candles, and she was gifted a bouquet from the kids and diamond and sapphire earrings from William, which she loves," a source told US Weekly.