Kate Middleton Showed 'New Levels of Confidence' During Royal Tour, Body Language Expert Says
Kate Middleton showed she was "confident" and "calm" during her recent royal tour with Prince William, according to body language expert Judi James' analysis. The Duchess of Cambridge's gestures and facial expressions were quite revealing, James told Daily Mail.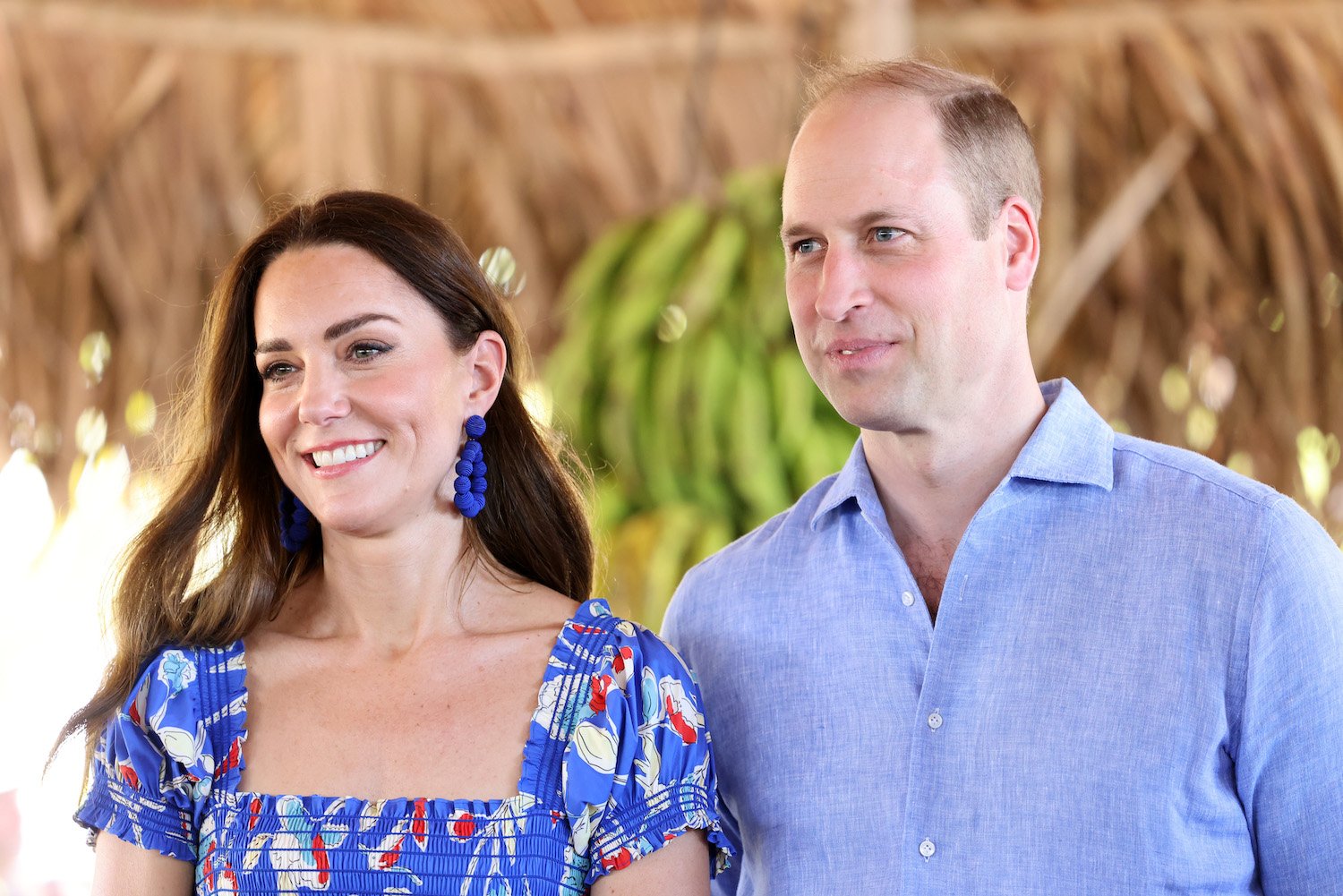 Kate Middleton showed a more 'fun' and 'daring' side on the tour, expert shares
Kate displayed more confidence during the Caribbean tour and was "much more than a mere consort," James shared with Daily Mail FEMAIL.
James discussed how Kate has typically been "cautious" about her role, "avoiding change and drama, rather than rocking the royal boat." According to James, "The body language of both Kate and William on this tour appears to show how they both finally recognize that she can now be launched as her fun, daring, extrovert and even seriously flirtatious self."
She added, "Like everything about Kate, the signs have been relatively subtle but here's what we are now being informed via non-verbal signals about the woman who will one day be queen.'
Body language expert points out Kate's confidence
In addition to showing more "regal" signals such as her wave and handshake, Kate's body language also showed her confidence, according to James.
"Kate's posture, whether she is standing next to her husband or alone is now more of a pose known as 'military', with the chin held up and both arms down at the sides, with an upturned V gap under the armpit," James pointed out.
She continued, "There are no torso-touches or barrier rituals to suggest shyness or wariness."
James noted how "Kate has also been seen taking the lead at meet and greets too, with William happily adopting the role of what looks like her escort."
In her analysis of these situations on tour, James said Kate had a "natural alignment" with her posture and didn't appear tense, "suggesting congruent, authentic, calm confidence."
Additionally, Kate showed "new levels of confidence" with her facial expressions, the body language expert explained. "Along with her perfect social smile and the broader grins and laughter, we have now been shown a more serious, business like, and even firmer facial expression from the future queen."
Kate Middleton handled Prince William's joke 'instantly and firmly'
The expert also examined how Kate responded when William joked he was "out of his depth" during their visit to Shortwood Teacher Training College. Kate was skillful in the way she reacted to his "self-effacing joke," which James called "a very telling moment in terms of the couple's dynamics."
"This was, of course, clumsy as it implied a lack of any knowledge about his wife's important campaign, as though they were discussing knitting patterns or swapping recipes," the body language expert said.
She noted, "The way Kate dealt with this instantly and firmly was phenomenal from a woman once known for more cautiously passive responses."
James shared how the moment unfolded. "Kate patted her husband on the shoulder in a gentle signal of silencing or stopping and when he tried to talk more she patted him again, correcting him firmly with the comment 'You hear me talking about it at home.'"
The expert further shared how "William's response was tellingly compliant" as he "looked down like a naughty schoolboy … before looking up to throw a smile of genuine admiration for the woman now emerging as a future queen with as much talent for firm, calm leadership as the current one."
RELATED: Prince William and Kate Middleton's Playful Exchange and Body Language During Video Call Proves 'They're Really Tight,' Expert Shares