Kate Middleton Just Subtly Proved How Sad She Is About Prince Harry and Meghan Markle's Exit Drama
How is Catherine, Duchess of Cambridge dealing with Prince Harry and Meghan, Duchess of Sussex's decision to exit the royal family? While Prince William and Kate haven't officially responded to the news that Meghan and Prince Harry are taking a "step back" from their royal duties, a body language expert believes that Kate has exhibited signs that she's sad about the Sussexes' exit.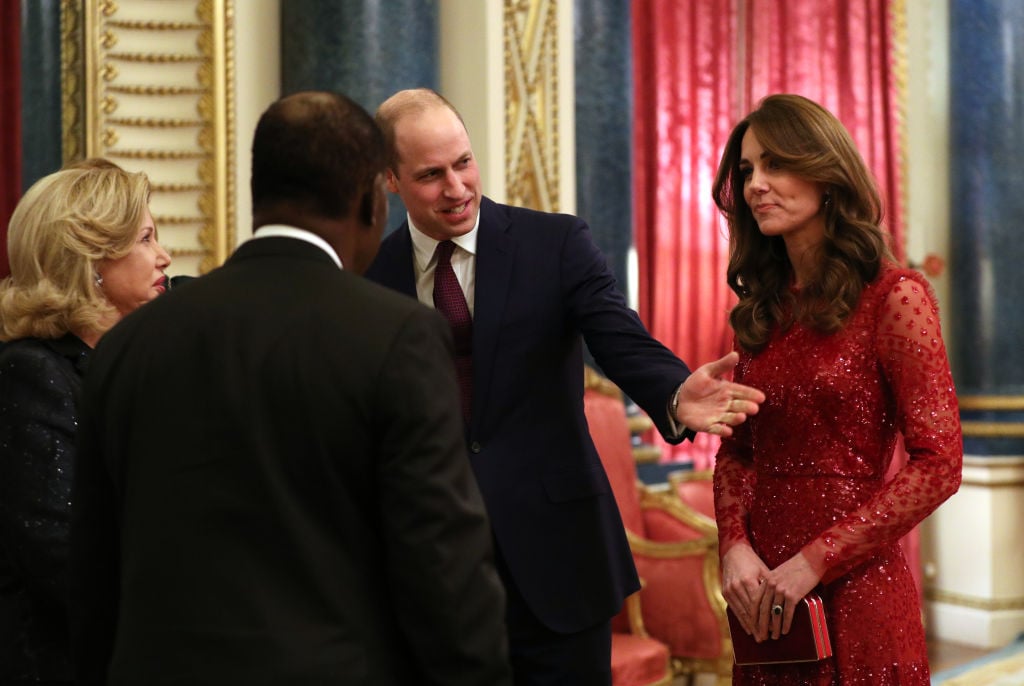 Prince Harry and Meghan Markle's exit was approved by the queen
When Prince Harry and Meghan announced their plans to leave the royal family, there was some drama surrounding what would happen. Queen Elizabeth called a special meeting with Prince Harry, Prince William, and Prince Charles to work through the specifics, then issued a statement in support of their plan.
The queen noted: "Following many months of conversations and more recent discussions, I am pleased that together we have found a constructive and supportive way forward for my grandson and his family. Harry, Meghan and Archie will always be much loved members of my family. I recognise the challenges they have experienced as a result of intense scrutiny over the last two years and support their wish for a more independent life."
Kate appears "sadder" after the exit decision
No one really knows what goes on behind the palace doors, but it's interesting to look for hints that may reveal how everyone involved is dealing with Prince Harry and Meghan's exit drama.
Body language expert Judi James broke down Kate's gestures at a recent event with Prince William and found that the Duchess of Cambridge might be upset, especially given how close she's been with Prince Harry over the years.
The Cambridges hosted the UK-Africa Investment Summit reception at Buckingham Palace and both were on full display so it was easy to analyze their body language.
James shared with Express how Kate was professional at the event, which was attended by Sophie Wessex, Prince Edward, and Princess Anne. Kate laughed with Sophie and seemed friendly with guests, but some of her quieter moments were revealing.
James told Express: "Like the Queen, Kate's signature charisma involves continuity, meaning she tends to provide unchanging body language that is always upbeat, smiling and professional."
James added: "Her personal sadness at Harry's exit must be quite deep as the pair always seemed close, with Harry making Kate uncharacteristically giggly on many royal outings. But her overall demeanor as she supports her husband on his first solo hosting spot at the palace looks as calmly smiling as always."
The body language expert did find some "sadder" moments, noting: "In between the smiles and laughter, though, there are a couple of glimpses of a sadder, more reflective facial expression, both in the car and just before she enters the room to go on the royal 'stage,' that might reveal some clues about her true emotions."
Will Prince William and Kate have to "pick up the slack" now?
With Prince Harry and Meghan leaving their royal duties behind, there are concerns that the Cambridges will have to "pick up the slack," as a palace source told The Mirror: "Harry and Meghan deciding to up sticks and leave without any thought about how it could affect them is pretty selfish."
The source added: "If the Sussexes are only here half the year then it will fall to William and Kate to pick up the slack with more engagements, more pressure, and that has not even been considered."
Express further reports that the Cambridges may have to "to take on more responsibility," and "Kate may find herself stretched between home and work in her daily life."