Kate Middleton Displayed Subtle Gestures During Tour That Hint at Her Role as Future Queen, Body Language Expert Says
Kate Middleton looked a bit more "regal" with some of her gestures during the royal tour in the Caribbean, one body language expert points out. The Duchess of Cambridge has made small changes from her past behavior that hint at her future role, Judi James told Daily Mail.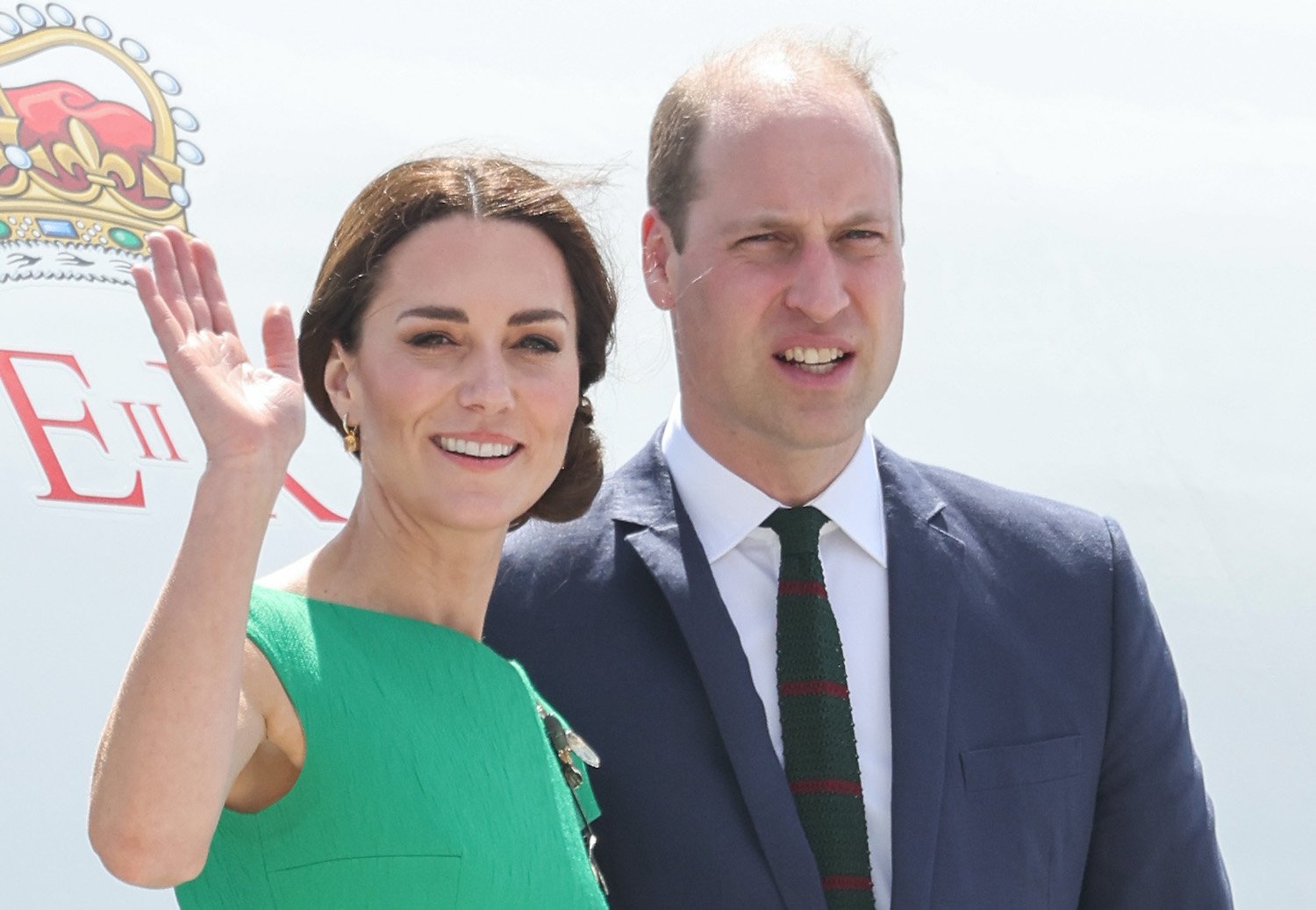 Kate Middleton showed new confidence on the royal tour
Prince William and Kate's royal tour provided plenty of moments to analyze body language. James reviewed some subtle gestures that indicate Kate's role as future queen, telling Daily Mail FEMAIL that she "upgraded" her wave and even borrowed a move from the queen.
James analyzed how Kate's body language during this tour showed a bit of a change from the past. "It would be hard to over-emphasize the version of Kate we have been seeing during this royal tour and how vital her impact is going to be on the dynamic of the firm in the future," the expert noted.
She continued, "The 'Waity Katie' tag has taken a long time to shrug off, as have the suggestions that Kate is bland and rather passive."
James shared that Kate has taken a more conservative and "cautious" approach historically but she displayed a more "fun, daring, extrovert" side on the tour.
"Kate has been a slow mover in terms of royal profile and positioning, adopting a cautious, 'steady as she goes' approach to her role, avoiding change and drama, rather than rocking the royal boat," James shared. "But the body language of both Kate and William on this tour appears to show how they both finally recognize that she can now be launched as her fun, daring, extrovert and even seriously flirtatious self."
James added, "Like everything about Kate, the signs have been relatively subtle but here's what we are now being informed via non-verbal signals about the woman who will one day be queen."
Kate Middleton's body language included an 'upgraded' wave
James dug into some of the subtle moments Kate displayed during the tour, including her wave, which gives some perspective about her future role.
"Kate's wave seems to have upgraded slightly in terms of status on this tour," the body language expert pointed out. "She and William would usually perform a low status, 'friendship' wave but here we can see Kate looking relaxed while performing more of a higher-status 'hail' wave, with the arm bent back from the elbow and the hand itself slightly cupped."
James added, "Although miles away from the super-formal, traditional royal wave this new version looks much more accepting of Kate's role as future queen."
The Duchess of Cambridge displayed an 'elegant and regal' move
Similarly, the expert explored how Kate approached shaking people's hands. "Kate also seems to have upgraded her handshake on this tour, possibly borrowing a technique similar to that used by the queen," she explained.
"During more formal meet and greets we can see William keeping his hand low and 'digging into' his handshakes in a very chummy way but Kate seems to be extending more of a raised arm and lowered hand, with little tight clasping as the hands meet," James noted.
"It looks more elegant and regal, with her friendlier signals being performed via her pronounced eye smile," she added.
RELATED: Prince William and Kate Middleton's Playful Exchange and Body Language Proves 'They're Really Tight,' Expert Shares