Kate Middleton Decided to Sue Tatler Magazine Because of 1 Specific Claim, Source Says
It appears that Catherine, Duchess of Cambridge is set to follow in Prince Harry and Meghan, Duchess of Sussexes' footsteps. Though Kate has been the subject of rumors and gossip previously, she chose to invoke the British royal family's stiff upper lip policy, neither acknowledging or engaging with the tabloid drama.
Now, following a scathing expose by Tatler Magazine titled, "Catherine the Great" which absolutely eviscerates the duchess and Prince William, Kate is speaking up for herself.
After being praised for her work amid the coronavirus (COVID-19) pandemic, Tatler has ripped Kate to shreds with various claims about her mental and physical state. However, there was one section of the article that prompted the Duchess of Cambridge to sue.
Tatler Magazine's 'Catherine the Great' article makes some horrible claims about Kate Middleton
Though it was supposed to place Kate on a pedestal, "Catherine The Great" manages to criticize everything about the duchess including her children, her family, and her weight. In the article, journalist Anna Pasternak claims that the duchess is trapped and exhausted by her increased work-load, she resents Megxit because it stripped time away from her children, and it even claims that Prince Willam is obsessed with her mom, Carole Middleton.
"That is such an extremely cruel and wounding barb. It's disgusting. It's sexist and woman-shaming at its very worst," a source said to Daily Mail. "The piece is full of lies. There is no truth to their claim that the Duchess feels overwhelmed with work, nor that the Duke is obsessed with Carole Middleton. It's preposterous and downright wrong. The whole thing is class snobbery at its very worst. The stuff about Pippa is horrible. Tatler may think it's immune from action as it's read by the Royals and on every coffee table in every smart home, but it makes no difference. It's ironic that the Royals' favourite magazine is being trashed by them. The Duchess is a naturally shy woman who is doing her best."
Kate Middleton and Prince William want the article removed from the internet
The article is so insulting and scathing that the Cambridges have sent legal letters to the magazine demanding that the article be removed from the internet. They also released a statement about the article, which. is something they almost never do.
"This story contains a swathe of inaccuracies and false misrepresentations which were not put to Kensington Palace prior to publication," the statement read.
However, Tatler is sticking by Pasternak. "Tatler's Editor-in-Chief Richard Dennen stands behind the reporting of Anna Pasternak and her sources," a spokesperson tells Entertainment Tonight. "Kensington Palace knew we were running the 'Catherine the Great' cover months ago and we asked them to work together on it. The fact they are denying they ever knew is categorically false."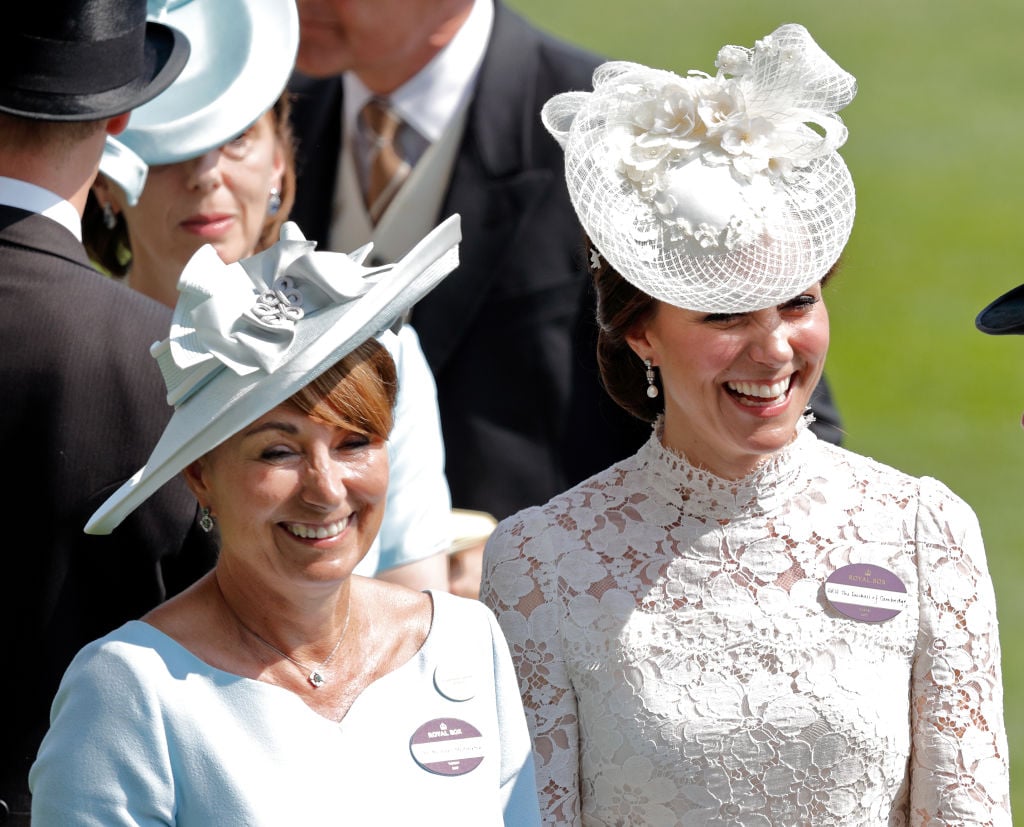 Kate Middleton decided to sue Tatler because of the article's claims about her mother
It's bad enough that "Catherine the Great" insults the duchess and her husband. However royal experts believe that Pasternak's writings about Kate's mom, Carole Middleton are what put the duchess over the edge. Pasternak's discussions of Middleton as a former flight attendant were riddled with snobbery.
"It's deeply insulting to everybody, including to Carole," royal expert Penny Junor told Newsweek. " It's very rude about Carole. It's very snobbish to Carole, who has behaved impeccably. And who cares where you've come from and where you were born, that is not important at all. It's how you conduct yourself. She's been a great mother to her children and a great grandmother to her grandchildren. To write horrid, snide stuff about 'doors to manual,' it's an old, old insult from long ago. This is just awful and shocking journalism."