Kate Middleton Was Not 'Ladies Man' Prince William's First Choice When It Came To Romance
Prince William and Kate Middleton have been married for eight years and they are the parents of three children – Prince George, Princess Charlotte, and Prince Louis. Before they tied the knot in 2011, the couple dated on and off for nearly a decade. For many royal fans, it's difficult to remember a time when William and Kate weren't an item.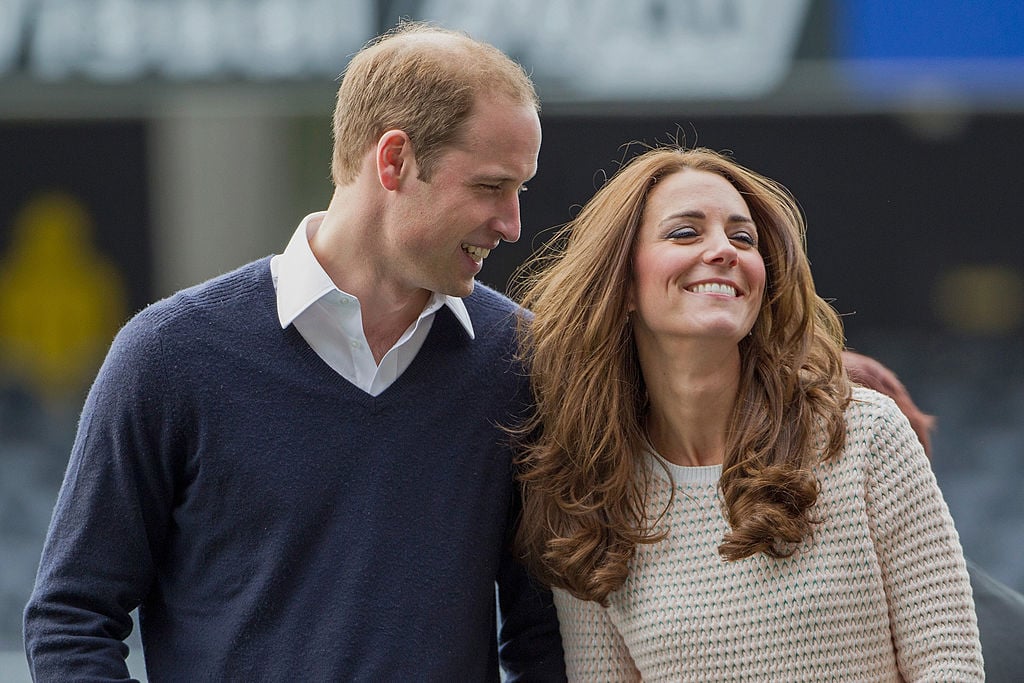 Before Prince William decided that Kate was the one for him, there were plenty of women who were interested in the young handsome Prince, says royal expert and biographer Kate Nicholl. But, the first woman who caught William's eye in college had no interest in becoming the future Queen.
Many girls were chasing after Prince William
In her book Kate: The Future Queen, Nicholl explores Prince William's dating life before his relationship with Kate Middleton, and she says many girls went to "extreme lengths" to meet him, including changing their degree program so they could attend the same art history lectures.
Even though it seemed that William could have any girl he wanted in college, that was not the case. William had his eye on Texas heiress Meghann Gunderman from the moment he met her, but to his surprise, she wasn't interested.
"One of the first girls he spotted was the Texan heiress Meghann Gunderman—known as Gundy. When William asked her out—something he did not do lightly—it came as somewhat of a shock when she declined his advances. This seemed to make him want her more," writes Nicholl.
Prince William didn't understand the rejection
Even though marrying a Prince is a dream for many young girls, that wasn't true for Gunderman says one of William's friends at St. Andrews.
"I heard William ask her out on a date, but she wasn't interested at all and she turned him down," said the friend. "He kept saying, 'Why won't you go out with me?' She wasn't having it."
Gunderman eventually married former NFL player Jason Sehorn – the ex-husband of actress Angie Harmon – in 2017. She also became the founder and executive director of The Foundation for Tomorrow, an organization that works to secure quality education and emotional support for children in Tanzania.
Kate Middleton posed as Prince William's girlfriend before they started dating
William met Kate in 2001 when they were students in residence at St. Salvator's Hall at St. Andrews, and they quickly became friends. But their romance didn't come until a year later when he saw her walk the runway as a model at a charity fashion show.
However, Nicholl says that when William and Kate were just friends during their freshman year, she helped him avoid the unwanted advances of a girl at a party by posing as his girlfriend.
Laura Warshauer, one of William and Kate's classmates, says that one night they were all at Oli "Hairy" Baker's party, and Kate came to William's rescue.
The girl didn't get the hint
Warshauer says that she and Kate were at the party eating brownies, and they noticed William "getting really hit on" by a girl to the point that it was making him uncomfortable. Warshauer explained that William was being very polite but couldn't shake her off because she "just didn't get the hint."
"All of a sudden, Kate came up behind him and put her arms around him. He said, 'Oh, sorry, but I've got a girlfriend,' and he and Kate went off giggling. He mouthed, 'Thanks so much,' to her in a really exaggerated way, but Kate was the only girl in the room who could have done that. And that was just a month after we started university," said Warshauer.
Prince William and Kate Middleton have had their ups and downs
The Duke and Duchess of Cambridge started their relationship in 2002, but they had their share of ups and downs before they became husband and wife. The couple broke up twice, including one split in 2007 that happened because the "strong-willed" prince was taking Kate for granted.
Author Andrew Morton says that Prince William treated Kate "like a servant" when they were dating, and she didn't like it when he would ignore her during conversations. "It was an edgy relationship," according to The Mirror. William eventually came to his senses and realized that he couldn't live without her.