Kate Middleton Wearing a $13 Zara Skirt Proves Why Fans Love Her So Much
There's something about Catherine, Duchess of Cambridge that fans absolutely adore. It goes beyond how she always seems to be laughing, even when the royal family is going up in flames around her. Or maybe it's because she's so clearly devoted to her husband and children. Or, it could be her willingness to wear mass-produced fashion even though she can afford custom couture.
Sure, the Duchess of Cambridge has been spotted in plenty of pricey outfits over the years. But she's just as likely to get photographed sporting a Zara separate or re-wearing the same coat over and over as she is in a designer dress.
Kate's willingness to wear cheap clothing says something essential about her personality. And it explains exactly why her fans adore her so much and consider her a real fashion icon.
Kate Middleton is just like us
Unlike so many other members of the British royal family, the Duchess of Cambridge comes from an average upper-middle-class family, not from the aristocracy. Even though her parents are well-off compared to many others, she can relate to the middle class better than most of the blue bloods she's related to through marriage.
Her normal upbringing makes it so the Duchess of Cambridge thinks nothing of slipping on a $13 leopard print skirt from Zara, like she did during her visit to Ely and Careau Children's Centre in January. And this willingness to mix high and low design pieces resonates with her audience. Kate doesn't think she's too good for Zara. By extension, she doesn't appear to think she's better than everyone else.
She wears inexpensive clothing all the time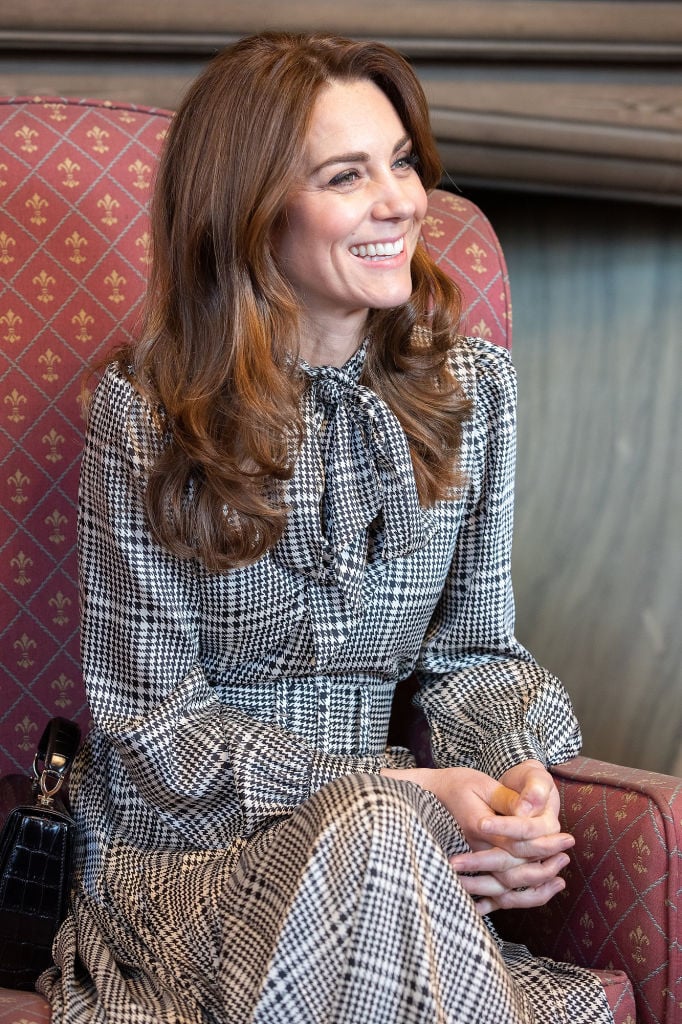 Her cheap leopard print skirt — which looked amazing on her, by the way — wasn't the duchess's first foray into cheap fashion. A few weeks ago, Insider reported that Kate was seen wearing a houndstooth dress from Zara that was marked down to $35.99 before promptly selling out. She's also been photographed wearing black pants and a necklace from the same brand.
Wearing clothes from Zara, a popular retailer, makes fans instantly love Kate on a deeper level. Not only does it prove that she's down-to-Earth, it also forges a connection with anyone who shops there. Who wouldn't want to own the same dress as the Duchess of Cambridge?
The duchess is practical about clothing
There are royals and other highbrow folks who refuse to be photographed in the same outfit twice. But Kate has no qualms about repeating outfits just like a normal person. She humbly wears the same dress to most weddings to avoid upstaging the bride. Plus, she's known for wearing the same winter coat over and over. Which makes a lot of sense when you think about it.
In many ways, Kate embodies the same virtues her late mother-in-law Princess Diana was known for. She's sweet, kind, humble, and absolutely devoted to her children. She always looks sophisticated, but often, she does so while wearing $13 leopard print skirts from Zara.
Kate has embraced her unique sense of style and the world is following along with rapt attention. We can't wait to see what she puts on next!