Kate Middleton Will Inherit Some Insane Jewelry When Prince William Takes The Throne
Kate Middleton's life will drastically change once Prince William takes the throne. The Duchess of Cambridge will receive a new title, add additional duties to her royal schedule, and, more importantly, inherit an insane amount of jewelry. The royal family is known for its lavish estates and fortunes, but none is more treasured than Queen Elizabeth's Crown Jewels. After William is officially named the King of England, Middleton will become the proud owner of the world's most famous jewelry collection. So which jewels will Middleton have access to as Queen Consort?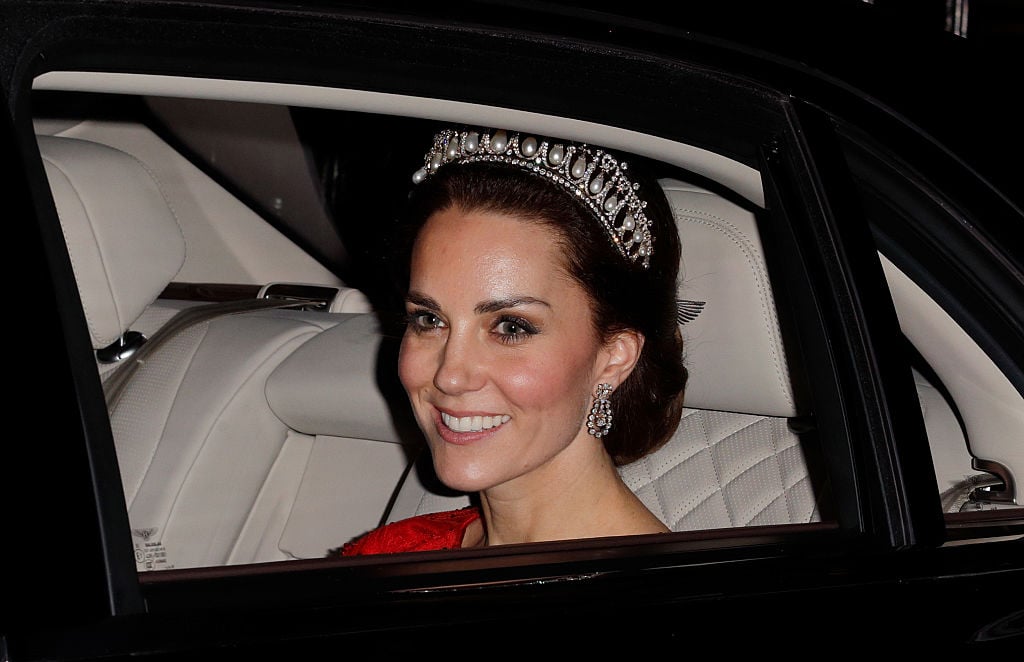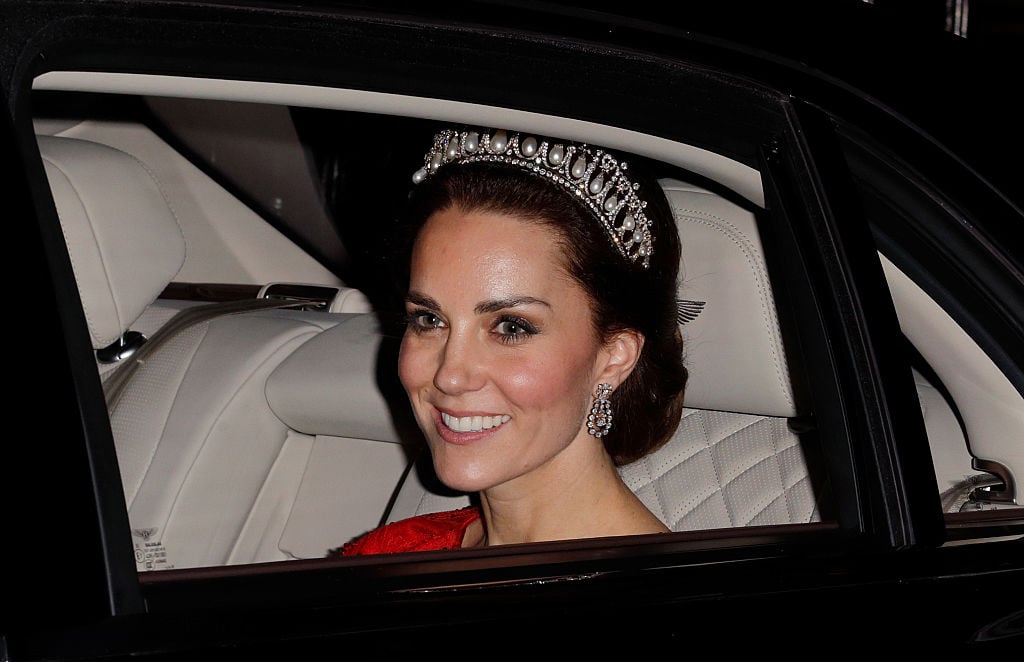 Kate Middleton to inherit a royal jewelry collection
As long as everything goes as planned, there will come a day when Prince William will take the throne. When that happens, Middleton will be authorized to wear the vast majority of the Crown Jewels, including Princess Diana's engagement ring, the Jeweled Sword of Offering, and the Nizam of Hyderabad necklace.
According to The Total Report, these items range in value from $39 to $660 million, making this one of the world's most expensive jewelry collections.
The collection is so famous that it has its own Instagram page, something even the most casual royal watcher should follow. The family frequently shares photos from the collection on the account, especially whenever a royal wears a piece in public.
Each image usually includes a short history of the item that explains its significance and why it is in the collection. Someday, Middleton will have access to all of the pieces featured online, though it is unlikely that she will wear each item over the course of her life.
Middleton shines in public
William is currently second in line to the throne, so it will likely be years before he inherits the crown. While it will be a while before the couple takes their place at the head of the monarchy, royal experts believe Middleton will make an amazing Queen (consort) someday.
Kate Middleton recently joined William's brother, Prince Harry, for a royal engagement, where she looked absolutely gorgeous in her elegant attire. Royal commentators praised Middleton after the event on social media, expressing how she will make a "wonderful" Queen in the future.
"Kate looks absolutely stunning, so elegant, she'll make a wonderful Queen one day," one royal watcher wrote on social media, while another added, "I just adore the Duchess of Cambridge!"
Although Middleton has clearly won people over, Queen Elizabeth once doubted if she would be a good pick for William. When they were still dating, inside sources claim that Her Majesty disliked how Middleton did not have a proper job and felt like she needed a good career before marrying into the royal family.
Britain was experiencing a recession at the time, and Queen Elizabeth did not appreciate how Kate Middleton was displaying her wealth while others in the country were struggling to make ends meet. Middleton was reportedly hurt by Elizabeth's attitude, though the two eventually worked things out after being introduced to each other.
What title will Kate Middleton receive when Prince Charles becomes King?
The royal family is all about handing down titles, yet royal fans are left wondering if Middleton will receive a new name once William's father, Prince Charles, takes the throne. Prince William and Kate Middleton are currently known as the Duke and Duchess of Cambridge, a title they will likely keep even after William inherits the crown.
But when Charles is King of England, William will be named the new Prince of Wales, and Middleton might receive the title as the Princess of Wales, a name that was previously held by Princess Diana. As Charles' wife, Camilla Parker Bowles could ask to be called the Princess of Wales but does not out of respect for the late Diana.
Middleton is not the only member of the royal family who might receive a new title once Charles is King. Meghan Markle, who is also called the Duchess of Sussex, could also get a new name. That, of course, would depend on whether or not Harry gets a new title. It will be up to Charles to grant the Duke and Duchess of Sussex a new title, so we will have to wait and see what happens on that front.
Kate Middleton has not commented on the latest rumors surrounding her relationship with Queen Elizabeth.