Kate Middleton Will Own These Surprising Animal Body Parts When She Becomes Queen
Catherine, Duchess of Cambridge became a royal in 2011 after marrying Prince William. Although she is now only a duchess, Kate is on the path to becoming queen in the future.
When she becomes queen, Kate will earn several privileges she currently does not have now. One such privilege is the ownership of very surprising animal body parts.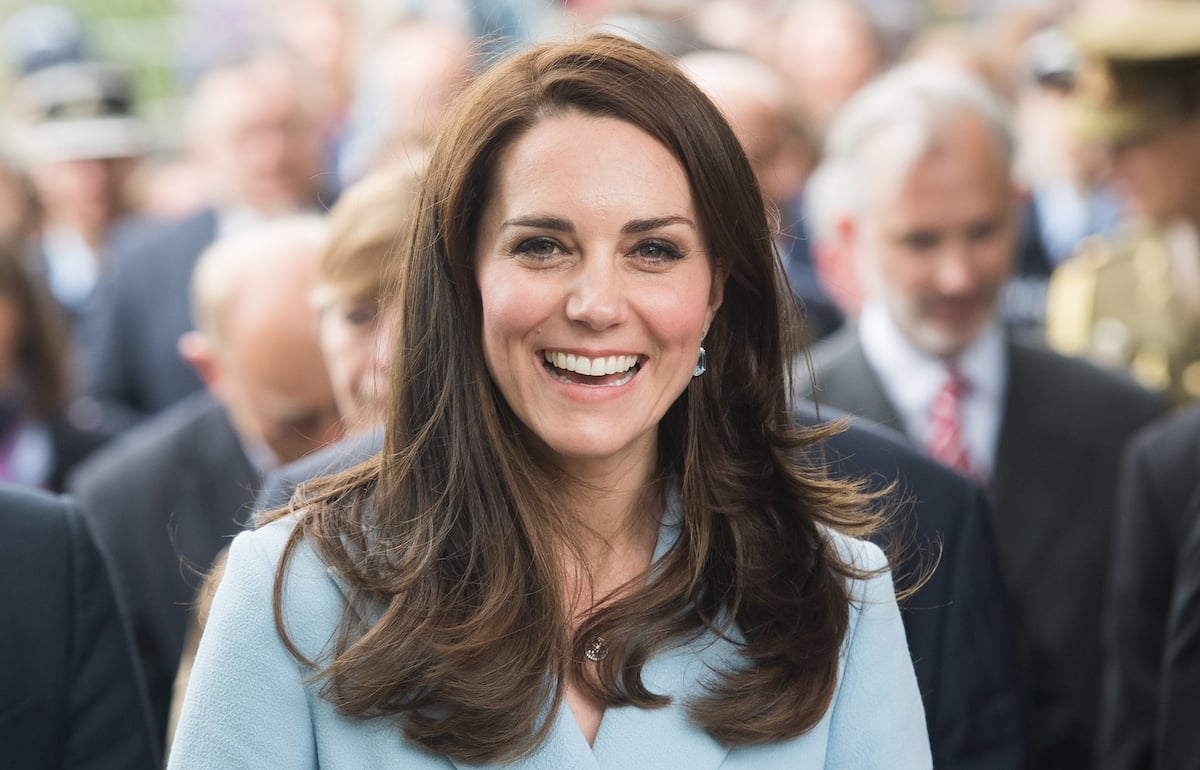 Kate Middleton has been successfully preparing for her future role
It might be a long time before the world gets to see Queen Catherine, but Kate is currently preparing for this future role. Since becoming a royal, she's job has been to support royal patronages and travel to other countries to represent Queen Elizabeth.
Kate's work focuses on issues such as mental health, child development, art, and sport.
Thanks to her consistently hard work and friendly personality, Kate has become one of the most popular royals in the United Kingdom. According to YouGov, she is in third place on the popularity list—just after Queen Elizabeth and Prince William.
The pandemic has allowed Kate to shine as well. She has done a lot of work from the comfort of her own home, giving the public a chance to see her more personable side.
"I think some people might say that the lockdown that we've experienced here… in many ways was the unlocking of Kate," royal expert Katie Nicholl said to 60 Minutes Australia. "I think that the public got to see more of the true duchess than they've ever been able to see before."
Kate Middleton will own these surprising animal body parts as a queen
When William becomes king, Kate will be known as a queen consort. In the U.K., the queen consort has a unique privilege.
According to Bristol Post, as queen consort, Kate will technically own the tails of whales, dolphins, and sturgeons in British waters. It is a tradition that reportedly dates back to the medieval period.
"It is believed this stems from King Edward II's decision to give the tails to his wife so that she could use them to make whale bone corsets," the outlet wrote.
Will the crown skip straight to Prince William and Kate Middleton?
Before William and Kate ascend the throne, however, we will likely see the reign of Prince Charles. Because Charles is not as well-liked by the public, there have been talks of the crown passing from Queen Elizabeth straight to the Cambridges.
However, while a lot of people want to crown to skip Charles, it does not seem this will happen anytime soon. In fact, neither Queen Elizabeth nor William allegedly support this idea.
Royal expert Simon Vigar said, according to Express, "It would be shocking to skip Prince Charles, I think that's more driven by William's youth. The Queen doesn't believe in breaking the rules, she does not want Charles to step aside when she passes. William doesn't want that to happen."