4 of Kate Middleton's Worst Hair Days
Kate Middleton's hair is almost perfect -- almost.
Catherine, the Duchess of Cambridge seems to never have a bad hair day. After all, she's married to the future king, which means she certainly has a royal team of hair experts prepared to make her look like a queen at the drop of a hat. Kate reportedly uses dozens of hair products to keep her mane looking amazing — but even royals have bad hair days.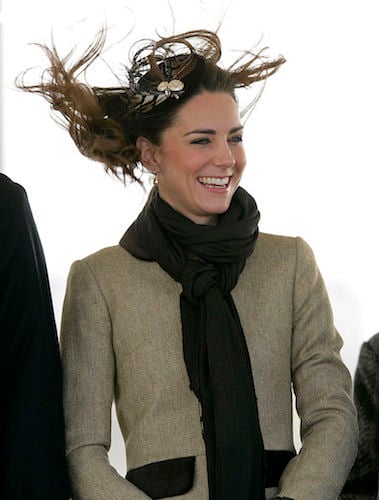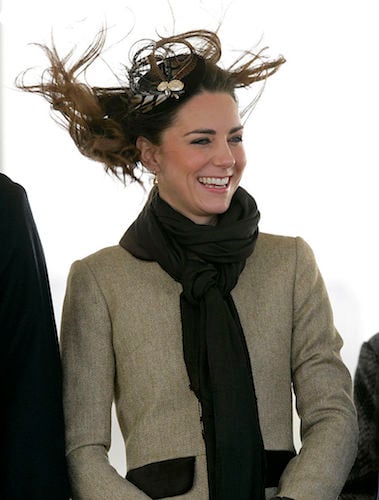 The Duchess of Cambridge's brunette locks have become a signature part of her style
For as long as we've known Kate, she's had long, brown hair. There have been a few instances when she's changed up her look, such as going a lighter shade of brown and chopping a few more inches off prior to Prince George and Princess Charlotte's first day of school in 2019. The duchess had short hair before that, too, including when she joined the Royal Foundation Forum alongside Prince William, Prince Harry, and Meghan Markle in 2018.
The duchess' hair is almost always lightly waved, though she does wear it a bit curlier or straighter for time to time. For the most part, though, there hasn't been much variation through the years, which is partially the reason it's become such a signature part of her style.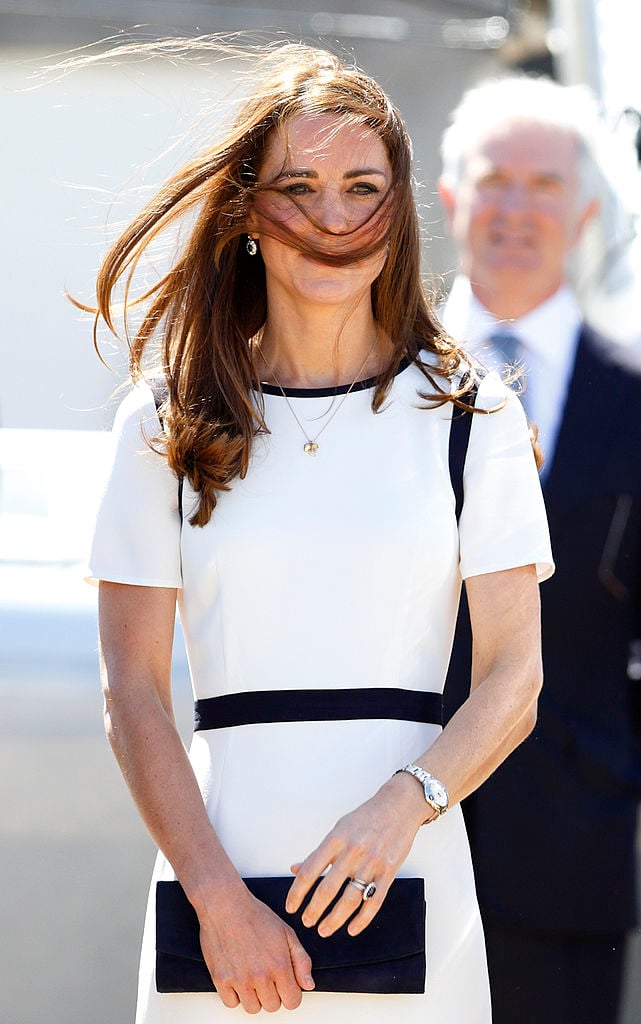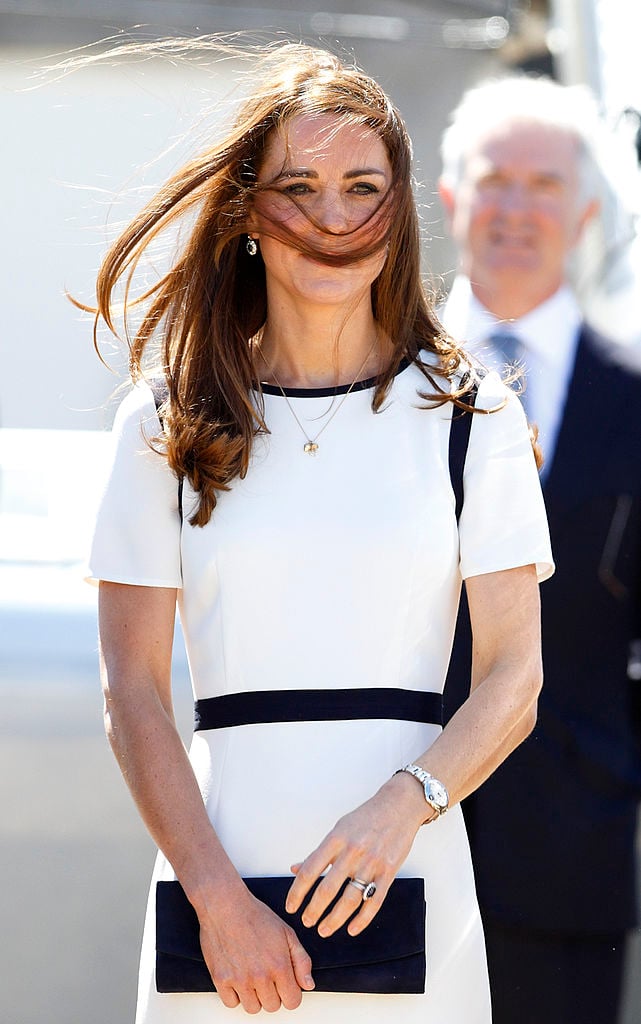 Kate's hair routine is nothing short of intense
The duchess' locks might look natural, but they're not (though we'd like to think Kate is some kind of hair wizard, since she can do pretty much anything else). Her flowy, brown hair requires dozens of hair products to get it photo-ready, and Kate's former stylist, Amanda Cook Tyler, once posted a photo to Instagram (it has now been deleted) showing off all the hair products the duchess requires.
The photo consisted of 13 brushes and six combs, all of which play a crucial role in her look. Three hair curlers and two hair dryers were in the photo as well. Thankfully, though, the brands were pretty affordable, so at least Kate's biggest fans could try their best to get hair like hers.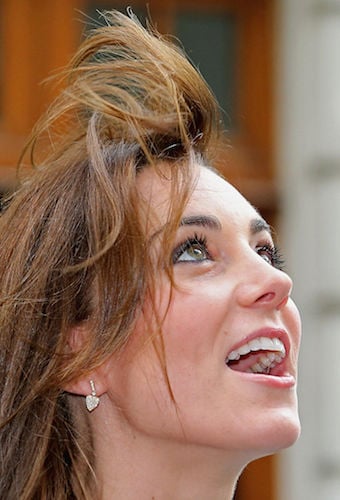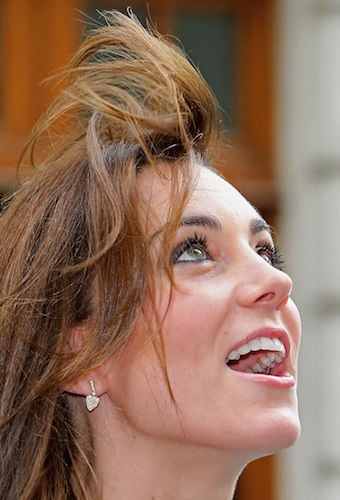 Some days, the wind isn't on her side
Kate and William have been married since 2011, so she's no newbie when it comes to royal engagements. The duke and duchess often make appearances outside, which means that occasionally, the weather doesn't behave. The duchess has been caught in several scenarios where the wind has taken over her hair, and despite that it's certainly frustrating, she always makes the best of it.
Occasionally, Kate has had to do some physical activity during engagements, which also makes for interesting photographs. Through it all though, she keeps her confidence.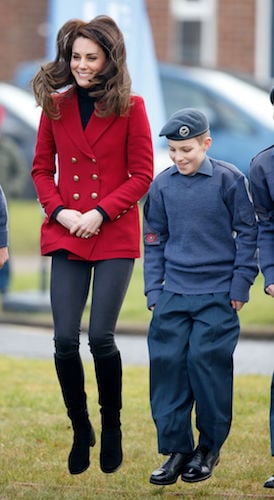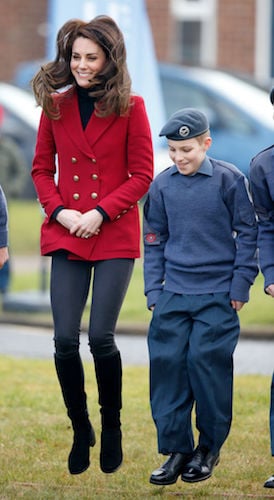 Other days, the wind can make her hair look even better
The wind can be a nightmare for those trying to have a good hair day. And in a lot of cases, it hasn't worked well for the duchess. But occasionally, it makes her hair look even thicker and fuller. The duchess has had a few instances where the breeze blows toward her, spreading out her hair and giving the illusion that it's even thicker than it is.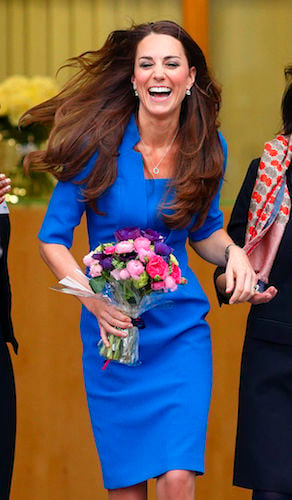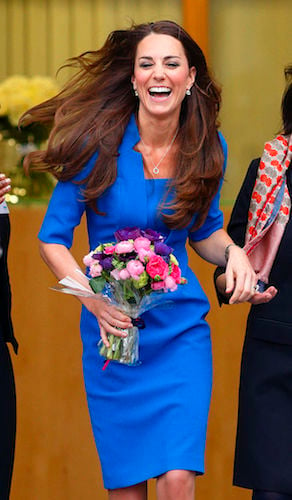 Royal have learned all the tricks for keeping their looks and outfits under control in different types of weather. But those occasional gusts of wind are sometimes unavoidable, though Kate still makes the best of them.