Kate Middleton's $13 Zoom Dress Is Affordable and Nails a Big Fall Trend
There is no denying the fact that Catherine, Duchess of Cambridge is a fashion icon in her own right. From the time she first joined the royal family, she has caused countless pieces to sell out in a matter of minutes, with fans all over the world clamoring to copy her stylish looks. Even though Kate Middleton hasn't been making too many in-person appearances since the start of the lockdown due to coronavirus (COVID-19), it hasn't stopped her from looking amazing even when we see her remotely. Kate definitely has an eye for style — she knows what looks great, and the colors, prints, and even accessories that she chooses are more than flattering as she somehow manages to create the perfect look for every occasion.
Lately, Kate and her husband Prince William have been carrying out royal duties on Zoom calls, and fans have been delighted to see them. Although she is working from home like so many others, Kate is still breaking out the fashionable pieces just like she always has. Her latest look definitely didn't disappoint, and naturally, people scrambled to get their hands on the spectacular outfit. Here is how Kate Middleton's $13 Zoom dress is affordable and nails a big fall trend.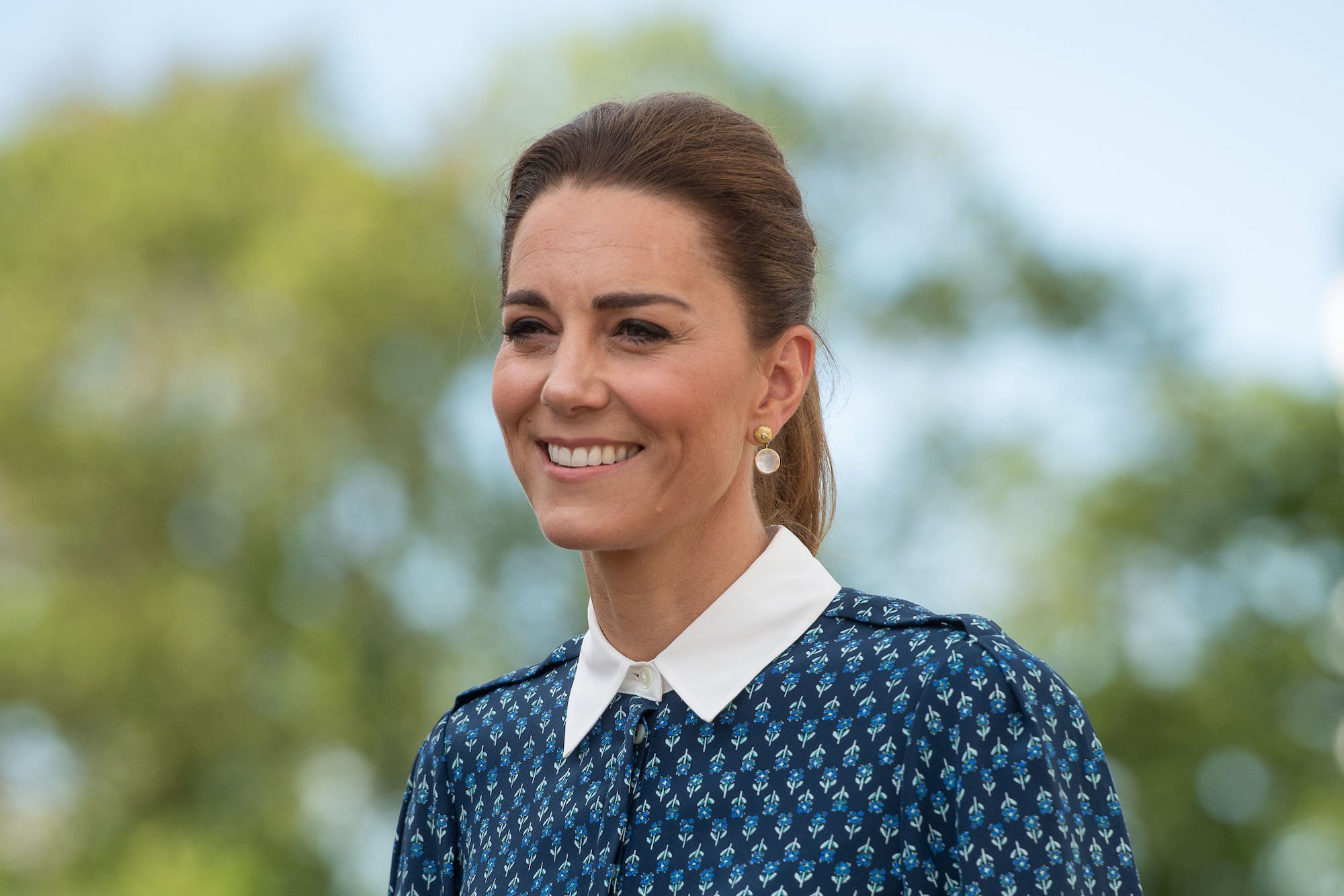 Kate Middleton and her notable fashion
For years, the Duchess of Cambridge's style has been known as the Kate Middleton Effect, as Hello reports. Whether it be her stunning lace wedding dress that managed to set the precedent for millions of brides or the coat dresses that she has been known to wear, Kate gets it right each and every time.
The future queen met her husband when they were both students at the University of Saint Andrews, and once she and William got married, she easily transitioned into her royal role, delighting fans with one fantastic ensemble after another. She carries out her royal duties with elegance and grace that exceed the expectations of everyone and somehow manages to balance her work as a duchess with her duties as a busy mom of three to Prince George, Princess Charlotte, and Prince Louis.
What dress did Kate wear recently?
Kate has come to be known for her classy style, as well as effortlessly beautiful looks. So, what did she wear recently that was perfect for fall, and that fans absolutely loved? Well, in a recent appearance via Zoom, the duchess was wearing a Zara dress that was on sale for the affordable price of only $13, and, just as anyone would expect, it sold out almost immediately, reports PageSix. The dress was pretty and looked amazingly comfortable, and people just can't stop talking about it. It was everything that we would expect from the future queen consort, and we can only imagine that those who were lucky enough to get one for themselves will be wearing it every chance they get. 
Kate Middleton's $13 Zoom dress is affordable and nails a big fall trend
The Duchess of Cambridge has worn so many dazzling looks, so what is it about her $13 Zoom dress that has not only caught everyone's attention but also nails a big fall trend? According to The Zoe Report, it is the color of the dress that has proven to be such a huge hit. Kate's dress, which featured a neckline with lace trim and a soft floral print, is a lovely shade of sage green. The color is predicted to be extremely popular this fall, which more than likely explains why fans will have no problem finding similar styles of the completely sold-out piece. Looks like Kate did it again with her amazing fashion sense, and the Kate Middleton Effect is still going strong.