Kate Middleton's Biggest Parenting Struggle With Prince George Is Relatable
There is no way around it — parenting is a tough job. Children require constant supervision, and at times it can be exhausting, especially when they are babies. When parents have to factor in their work responsibilities, it gets even harder. Suddenly, they find themselves working full time, and trying to look after a child, and while a lot of people think that they are going to be able to handle everything on their own, it isn't long before things become a bit too overwhelming.
We don't often think about the fact that the royal family members are so much like us. Behind the scenes, they are regular parents like many other people, and they face the same obstacles as anyone. When Catherine, Duchess of Cambridge and Prince William became parents, they found themselves doing a job that they had never done before, and it wasn't easy. Here is how Kate's biggest parenting struggle with Prince George is totally relatable.
Kate is the future queen and also a mother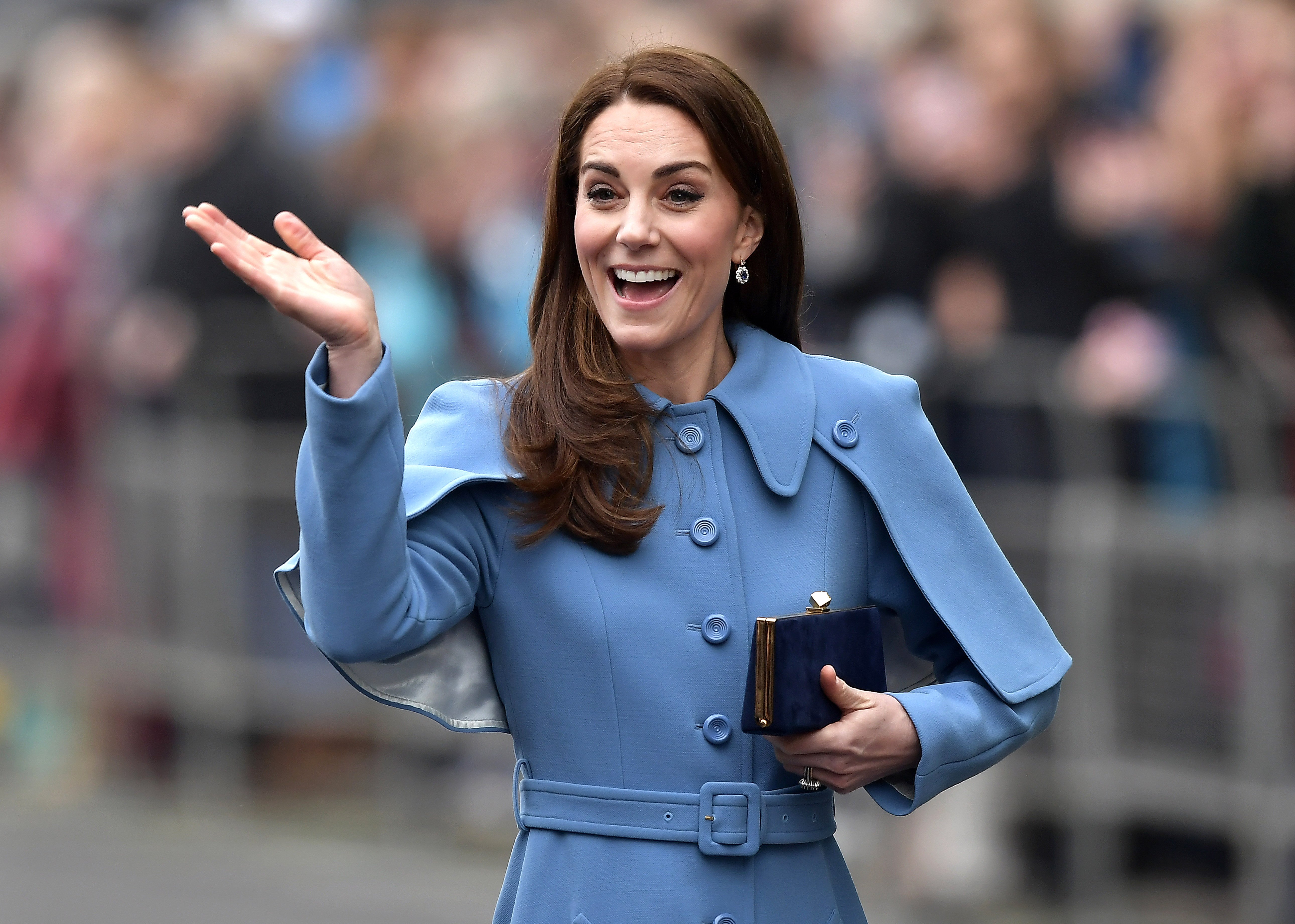 Kate always looks like she has everything under control. Years ago, she was known as a "commoner," having met Prince William when they were both students at the University of Saint Andrews.
The two entered into a relationship, and after a few years, they announced that they were planning to get married. Prince William and Kate officially became husband and wife in April 2011, and suddenly, she was one of the most famous women in the entire world.
She was able to smoothly transition into her role as the Duchess of Cambridge, and before long, the future king and queen consort announced that they were expecting their first child. The youngest heir to the throne, Prince George arrived in July 2013, and the world was overjoyed to see Kate take on the amazing job of being a mother.
The Cambridge children and Kate's parenting style
Little Prince George wasn't an only child for too long! It was in May 2015 that the duke and duchess celebrated the arrival of their second child, this time a girl. Fans were delighted to learn that they named her Charlotte Elizabeth Diana, and Prince William and Kate looked as happy as can be as they emerged on the front steps of the hospital to introduce their daughter to the world.
However, there was still room for more, and in April 2018, Prince Louis was welcomed into the family. So, what is Kate like as a mother to three children behind closed doors?
According to Express, the duchess has a "warm" approach to parenting, and we can't really say that we are surprised. One expert even called Kate a "lighthouse mum," meaning that she provides guidance, but isn't afraid to let the children learn things on their own, too.
An expert went on to say that Kate likes to "get on eye level and this behavior shows that her children are her primary focus." Looks like Kate is an excellent mother who wants to raise her children to be self-sufficient, and it is definitely paying off. 
Kate Middleton's biggest parenting struggle with Prince George is relatable
It is hard to believe that Kate could struggle with anything, but it turns out that she does. So, what is her biggest parenting struggle with Prince George?
Well, Marie Claire reports that when he was born, Kate and Prince William didn't want to use a nanny. They did all the work themselves for a few months but had some trouble balancing parenting with their royal duties.
According to a royal expert, Kate confided in the queen that "not having a full-time nanny or a maternity nurse, very hard." It is wonderful that Kate was able to talk to her grandmother-in-law about her concerns, and eventually hired someone to help out.