Kate Middleton's Facials Cost $325 Per Session
Find out the beauty secret behind Kate, Duchess of Cambridge's enviable skin.
Self-care is a trend that has been taking the world by storm. Finding ways to infuse and enhance routines and processes surrounding health and beauty has been at the forefront of conversations everywhere. More often than not the public turns to popular celebrities for inspiration, new ideas, and tips and tricks.
Kate, Duchess of Cambridge is often in headlines and the public eye. But not too long ago she was receiving a lot of attention for one her beauty routines. The public was shocked to find out Kate's facials include such a one-of-a-kind ingredient. Take a look at what everyone is talking about.
Kate Middleton's unique facials that are all the buzz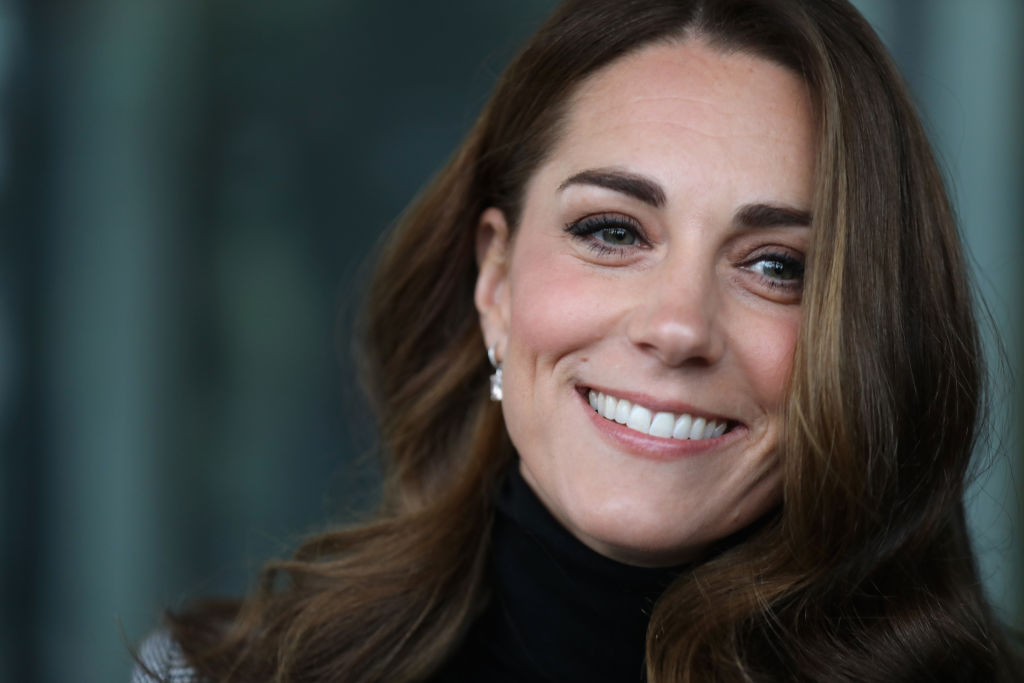 Kate is no stranger when it comes to the public scrutinizing every aspect of her life, but many are shocked to learn that Middleton is an avid fan of bee venom facials. Most people, naturally so, are inclined to shy away from the insect that is known for its stinging qualities.
However, that doesn't seem to be the case when it comes to the health and beauty industry. The Duchess of Cambridge seems to be one of the many famous celebrities participating in this trend.
How much do Kate Middleton's facials cost her?
Bee venom is an elusive ingredient, and it is unlikely that customers would be able to find it at a local grocery store. Believe it or not, it costs around 70,000 dollars to extract just one ounce of bee venom. Sources report that Kate pays about $325 per session to enjoy her bee venom facials.
Though it may seem pricey, Kate's skin speaks for itself. The well-known celebrity looks stunning anytime she is photographed.
Her skin looked flawless from the photographs she shared on Instagram from her recent experience as a guest speaker on the popular podcast Happy Mum, Happy Baby. The episode that featured the duchess was a wild success. It is obvious the public and her fans are eager to listen and learn to their adored idol.
What are the benefits of bee venom facials?
There are many reasons bee venom is popping up in the beauty industry. Rather recently a clinical study was performed evaluating the role of bee venom when it comes to aging.
The science and results behind the study have been able to promote the belief that bee venom actively decreases and eliminates the number of facial wrinkles as well as the depth of the wrinkles. When it comes to getting older, age is just a number, but, nonetheless, bee venom is allowing people to take preventive action to decrease facial wrinkles.
In addition, the facials provide an added element of relaxation since bee venom is anaphylactic and calms the facial muscles. Bee venom facials have also been associated with improved circulation and breaking down cell membranes.
All of these elements allow for facial skin to enhance complexion and tighten the appearance of the skin. Though bee venom seems like an unlikely ingredient people would want on their face it continues to become more popular in the beauty industry.
Many people love to joke that a face is the money maker. Celebrities often have a financial advantage when it comes to beauty trends and how to access them. Kate isn't the only celebrity using bee venom: Gwyneth Paltrow and Victoria Beckham also love to incorporate bee venom into their beauty routines.
The Duchess of Cambridge, Paltrow, and Beckham seem to be walking testimonies to the positive effects of using bee venom. Though it can seem daunting, it may just be worth a try.