Kate Middleton's Father Denied She Was Dating Prince William Before She Became the Duchess of Cambridge
Kate Middleton's father, Michael, denied she was dating Prince William - he claimed they were just friends - for years before she became the Duchess of Cambridge.
It may have taken her the better part of a decade to adjust to life under the royal spotlight, but Kate Middleton has definitely come into her own as a senior member of the royal family. With close to 10 years of marriage and three children under her belt, Kate is taking on more responsibility in the monarchy than ever before. But long before she became the Duchess of Cambridge, Kate's father completely denied that she was dating her future husband, Prince William.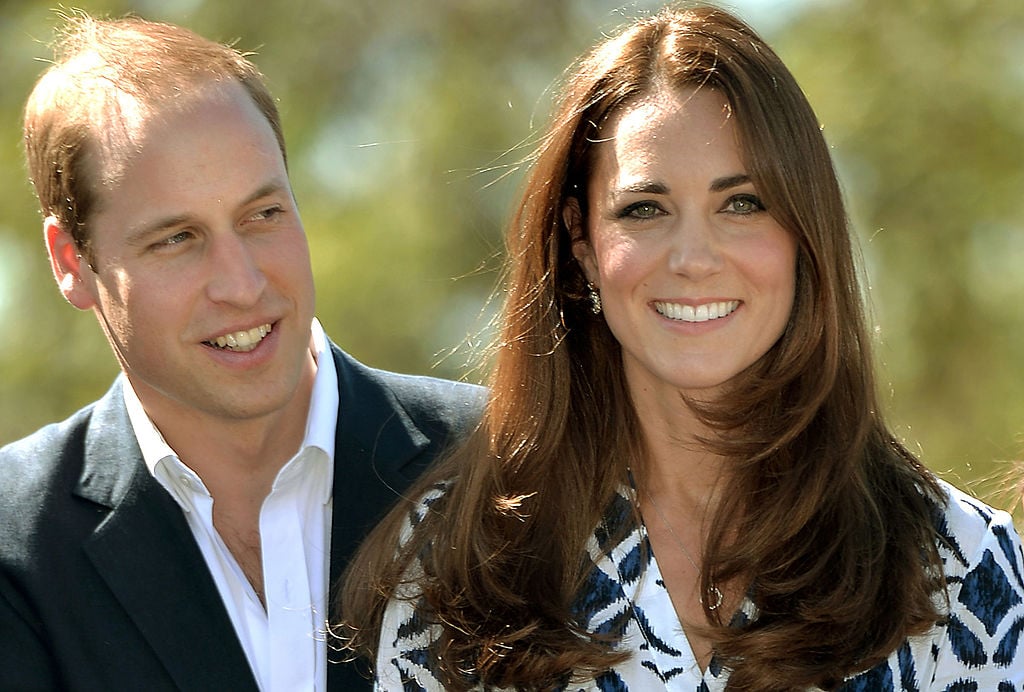 Inside Kate Middleton and Prince William's early days
As royal watchers are well aware, Kate and William met while attending the University of St. Andrews in the early 2000s. The pair started off as good friends, but they quickly took their friendship to the next level as early as their second year in college.
Upon graduating, William and Kate experienced quite a few ups and downs as she struggled to cope with her new life. In fact, the two separated in 2007, though their breakup only lasted a few months.
Sources claim that Kate Middleton wanted to settle down and get married at the time of their split. William, however, was still building a career in the military and was not ready to work for the royal family full-time.
That all changed, of course, in 2010 when William finally got the nerve to ask Kate to marry him. She said yes and the pair exchanged vows in a beautiful ceremony in 2011. They went on to share three adorable children, but an unearthed report revealed that Kate's father wasn't too keen on her going public with the relationship early on.
Why did Kate's father deny her romance with Prince William?
When they started dating in the early 2000s, William did his best to keep the romance tightly under wraps. Despite his best efforts, rumors began to swirl that Prince William and Kate Middleton had taken their friendship to the next level.
According to Express, a reporter named Louisa Pearson noted in 2003 that Kate's dad, Michael Middleton, denied that his daughter was dating William. Michael reportedly told members of the media that Prince William and Kate were just good friends.
"People do not seem to realize that there are two girls and two boys sharing the flat at university," Michael stated. "They are together all the time because they're the best of pals – and yes, cameramen are going to get photos of them together. But there is nothing more to it than that."
Michael Middleton added that he thought the rumors were very entertaining and that being in-laws to a member of the royal family probably wasn't going to happen.
We do not know why Michael denied the rumors that William and Kate were dating, but he probably did so to protect her privacy. There is also a chance that Michael did not know they had started dating as it was very early in their romance.
Kate Middleton opens up about that 2007 breakup
William and Kate called it quits in 2007 shocked many royal watchers. Most fans were waiting for William to propose and did not see the breakup coming.
Although the couple has remained relatively quiet about their split, Kate Middleton shared her thoughts on the issue during an interview in 2010.
"I think I at the time wasn't very happy about it, but actually it made me a stronger person…You find out things about yourself that maybe you hadn't realized. Or I think you can get quite consumed by a relationship when you're younger. I really valued that time for me as well although I didn't think it at the time, looking back on it," Kate shared.
After ending things with William, Kate traveled to Ireland with some of her best friends. The escape proved to be exactly what Kate needed, and it was not long before she rekindled things with William, who was happy to see the error of his ways.
The Duchess of Cambridge could have ruined her chances with Prince William
Despite all of the reports surrounding their relationship, William and Kate did their best to pretend that nothing was going on. But as the rumors heated up, members of the media were on hand to catch a glimpse of the two hanging out.
For Kate Middleton, this put an enormous amount of pressure on her life. In his book, William's Princess, author Robert Jobson argued that Kate knew that making a big misstep with the media could ruin her chances of staying with William.
Things eventually reached a point where the royal family issued a statement asking the media to give Kate some privacy.
Although she was not accustomed to the attention, Kate actually handled herself very well in the public eye, something that she has continued to do over the past decade.
Kate Middleton's father has not commented on the reports surrounding the early days of her romance with William.