Kate Middleton's Hair Secret Is a $15 Tool
Find out what the $15 tool is that the Duchess of Cambridge relies on for her trademark hair.
There is no denying the fact that Catherine, Duchess of Cambridge is a natural beauty. It is her classic good looks that caught the attention of Prince William back when the two of them were college students at the University of Saint Andrews, and we have to say that we definitely can see things from his point of view.
Kate always looks perfect from head to toe, with her flattering outfits, elegant jewelry, and perfectly understated makeup. Many people would think that Kate spends a lot of time and money each day to look as wonderful as she does, and while the truth is that she does have professionals who help her, a lot of the things that she uses in her daily routine are actually pretty affordable.
It isn't hard to achieve some of the same looks like the Duchess of Cambridge, thanks to some of her relatable products. Let's talk about how Kate's hair secret is a $15 tool.
The Duchess of Cambridge is an empowering woman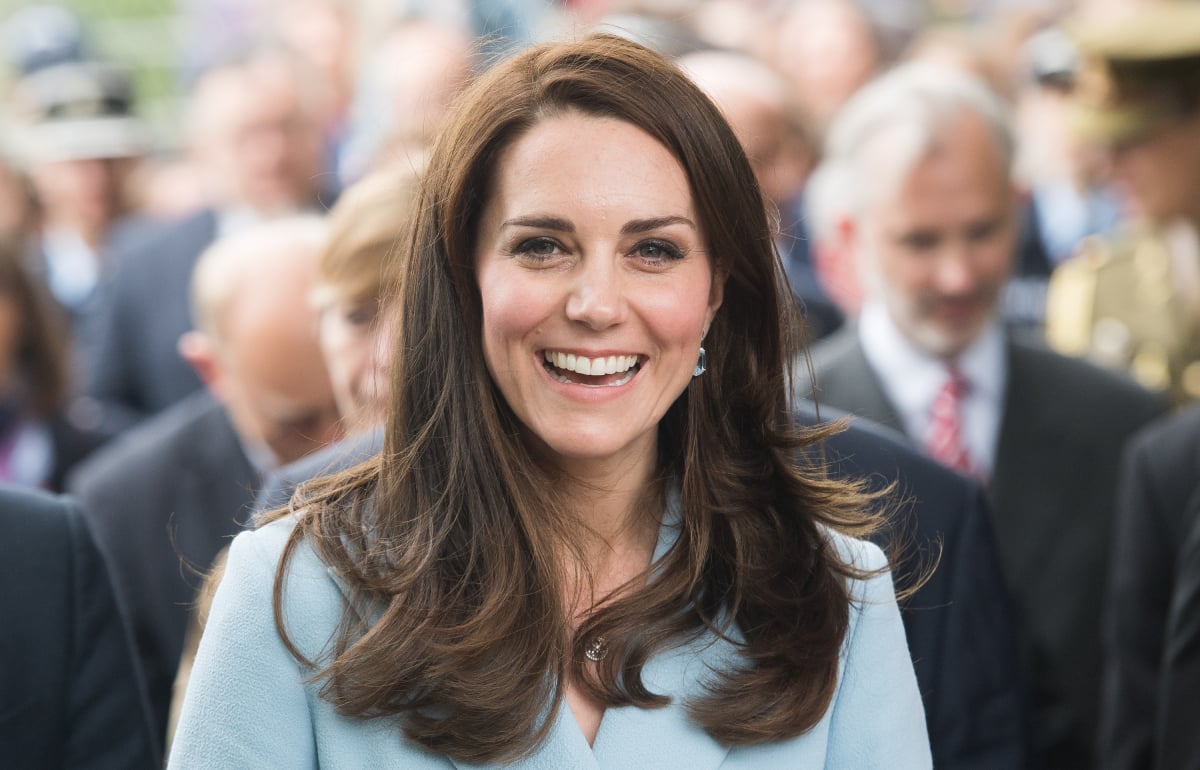 Kate grew up in a typical family, and before going off to college in Scotland, she had no idea that she would one day be the future queen. Even so, she experienced a real-life fairy tale when she met, and later married, Prince William, in an extravagant wedding that was watched by billions of people around the world.
The former "commoner," who grew up in the Village of Bucklebury in Berkshire, England, became the Duchess of Cambridge and has spent the last few years preparing to someday take over as the queen consort. She and Prince William have three small children: Prince George, Princess Charlotte, and their youngest, Prince Louis.
Kate is amazing at carrying out her royal duties and has remained in contact even during the current worldwide pandemic. Just about everything that she wears makes headlines and sells out almost immediately, and a countless number of royal fans strive to copy her iconic looks on a regular basis.
Fans adore Kate's hair
One of the most striking things about the beautiful duchess is her amazing, wavy brown hair that is envied by many royal fans. Whether she is wearing her long locks loose and flowing in a bouncy blowout, or in an intricate updo, everyone knows that Kate's hair is well-loved by everyone.
So, how does she keep it looking so perfect? Well, she doesn't overdo it on the hair products, using only what is necessary to keep her hair healthy and shiny.
The duchess also depends on her hairstylist, Richard Ward, for regular trims to get rid of split ends and keep her hair in great condition and well-moisturized. Although Kate tweaks her color from time to time, she keeps it subtle and natural-looking, always ensuring that her hair stays as beautiful as possible. 
Kate's hair secret is a $15 tool
While it is true that Kate has access to whatever top products she needs to maintain her iconic tresses, many people may be surprised to find out that her hair secret is actually an affordable, $15 tool. What is it that she uses?
According to Cosmopolitan, the future queen depends upon a detangling brush, and it is definitely working wonders. Created by her hairstylist Ward, the brush is called the Tangle Angel, and there are travel versions as well. It is used to create a perfect blowout by reducing breakage that is often caused by excessive brushing, which explains Kate's extremely lustrous hair.
Looking for a similar version? The Tangle Teezer is a great alternative to achieving the royally iconic hair that the Duchess of Cambridge is so well-known for.