Kate Middleton and Her Mom Got Off to a Rocky Start With Camilla Parker Bowles
Kate Middleton's mother, Carole Middleton, reportedly got off to a rocky start with Camilla Parker Bowles. The two are on much better terms now, but royal experts claim that Camilla did not have nice things to say about her future in-laws before they first met. Not only did Camilla, Duchess of Cornwall, privately insult Carole, but she also allegedly thought the Middletons were not a good fit for the royal family.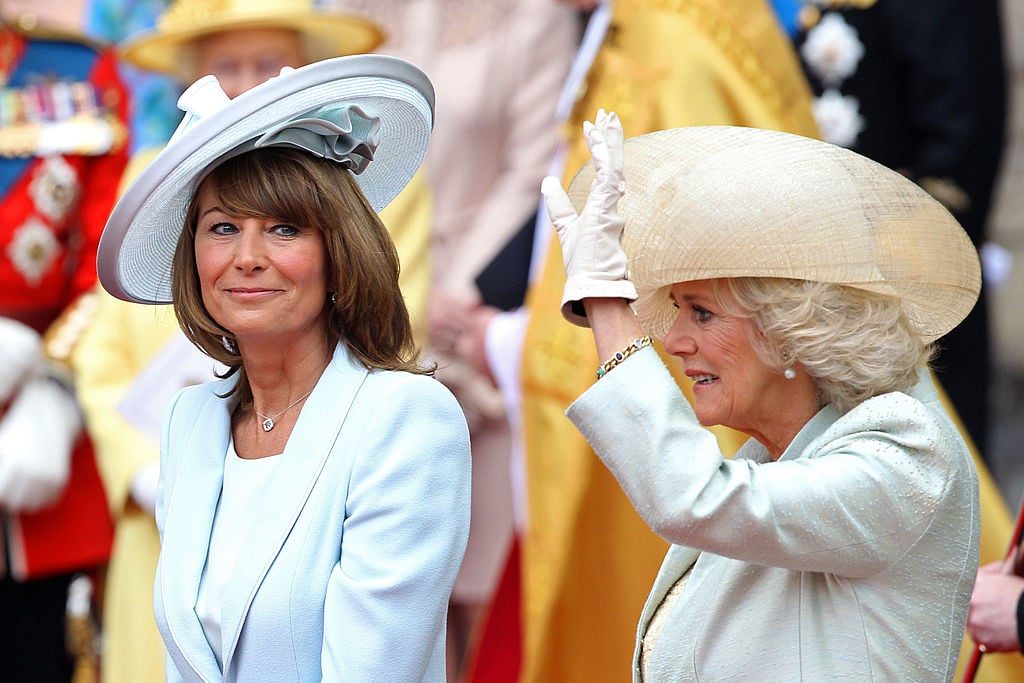 Did Camilla Parker Bowles try to break up Prince William and Kate Middleton?
Kate, Duchess of Cambridge, and Prince William started dating while they were in college, yet Camilla was reportedly against their romance from the start. According to The Sun, royal author Christopher Andersen claims that Camilla once told Prince Charles that Kate wasn't a good fit for the family.
In his book, Game of Crowns: Elizabeth, Camilla, Kate, and the Throne, Andersen wrote that Camilla was not Kate's biggest fan and remarked that she thought Kate was "pretty, but rather dim."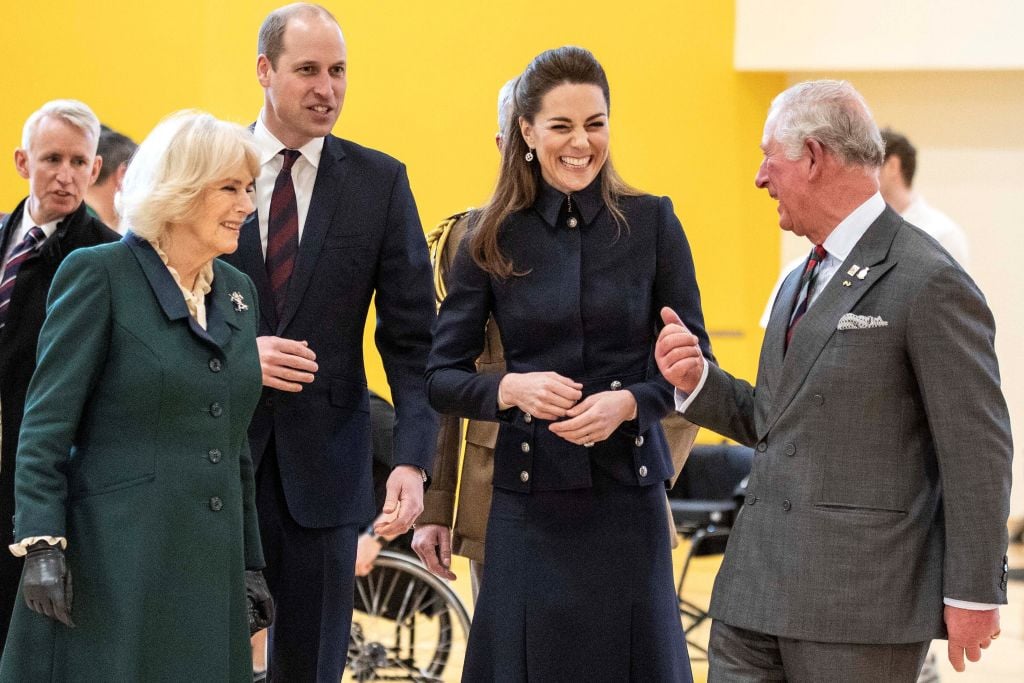 Camilla allegedly believed that Kate was "too lowly" for the royals and tried to convince Prince Charles to tell William he should find love somewhere else.
Despite Camilla's feelings toward Kate, the couple got engaged in 2010 and tied the knot a year later. Kate has since become one of the more popular members of the royal family and has developed a close bond with Camilla.
Kate once sought out Camilla for advice
While Camilla may have had reservations about Kate, the Duchess of Cambridge reportedly looked up to Camilla in the early days.
After Kate and William graduated college their relationship made headlines all around the world. Kate was not ready for the royal spotlight and reportedly sought guidance from Camilla, who had plenty of experience dealing with the media.
When Charles was still married to Princess Diana, Camilla found herself in the hot seat after her affair with Charles came to light. Camilla was still repairing her public image when she tied the knot with Charles in 2005, around the same time Kate came into the spotlight.
Although Kate leaned on Camilla's experience, the Duchess of Cornwall reportedly had some harsh things to say when she was first introduced to Kate's mom.
Camilla Parker Bowles had this nickname for Kate Middleton's mom
Once William and Kate's relationship got serious, the royals felt like it was time to meet their future in-laws. According to Express, Camilla did not have high expectations about their initial meeting and remarked that she was about to "Meet the Fockers."
Camilla was referencing Ben Stiller's comedy, Meet the Fockers, starring Dustin Hoffman and Robert de Niro. The comment was certainly not flattering to the Middletons, though it does back up what Andersen wrote regarding Camilla's initial feelings toward Kate.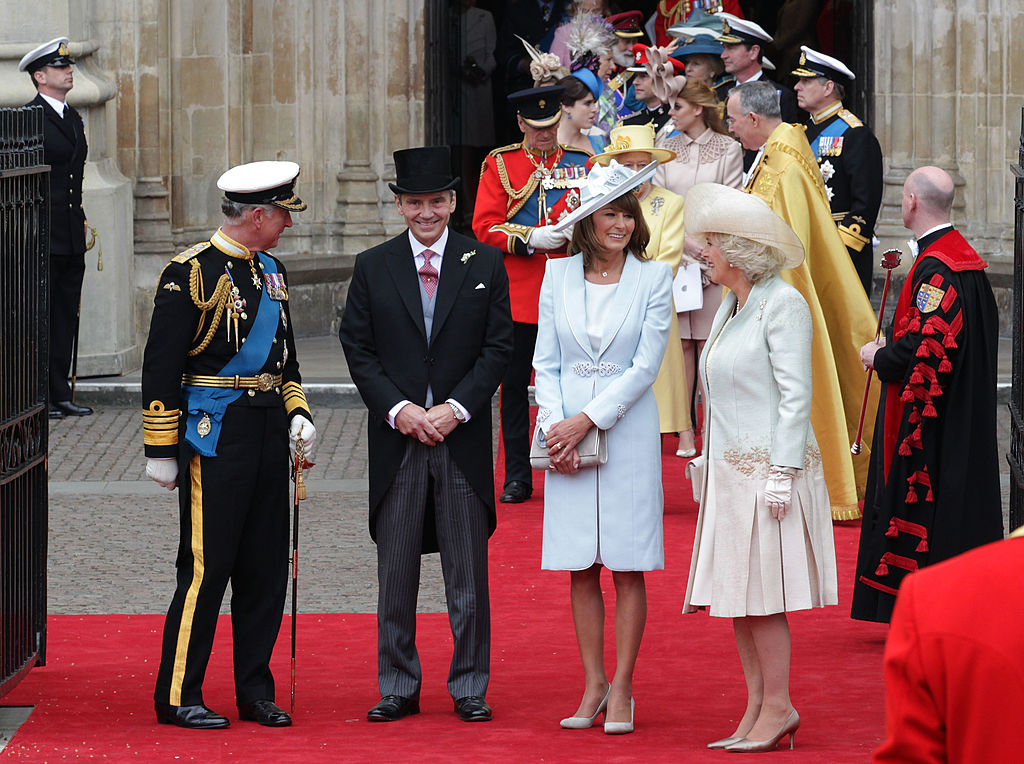 This was not the only time Camilla has reportedly butted heads with the Middletons. When Prince George was born, the Duchess of Cornwall allegedly got into a few tussles with Kate's parents over how much time they were spending with their grandson.
At the time, Charles was allegedly unhappy with how Carole was constantly with George. And during the family's trip to Mustique, an insider claimed that Carole was given full control over George's daily activities.
"Carole has rather taken over, dictating when George naps, when and what he eats," a source stated. "All in all, behaving like she's Queen Carole."
What did Carole Middleton think about her daughter's wedding?
Kate's wedding to William in 2011 was arguably the biggest day of her life. And when it came to helping Kate plan for her big day, Carole recently revealed that she took a cautious approach.
According to Express, Carole explained how she helped Kate with almost every aspect of the wedding planning, including what music to play and who should get invited. But at the end of the day, her biggest goal was to support Kate and make a good impression.
"Like every mother, I wanted to look my best, make my children proud and enjoy the day," she shared. "I honestly don't think I was any more stressed than any other mother-of-the-bride."
Neither Carole Middleton or Kate Middleton have commented on the reports surrounding her early relationship with Camilla.