How Much Are Kate Middleton's Parents Worth? You Might Be Surprised
Kate Middleton's parents are worth more than you probably thought.
Kate Middleton married Prince William back in 2011, but she's been associated with the royals since she and Will met at university nearly a decade earlier. While Kate's marriage to Will definitely made her a household name, it didn't necessarily make her that much wealthier. As it turns out, Kate's parents are worth a fortune, too.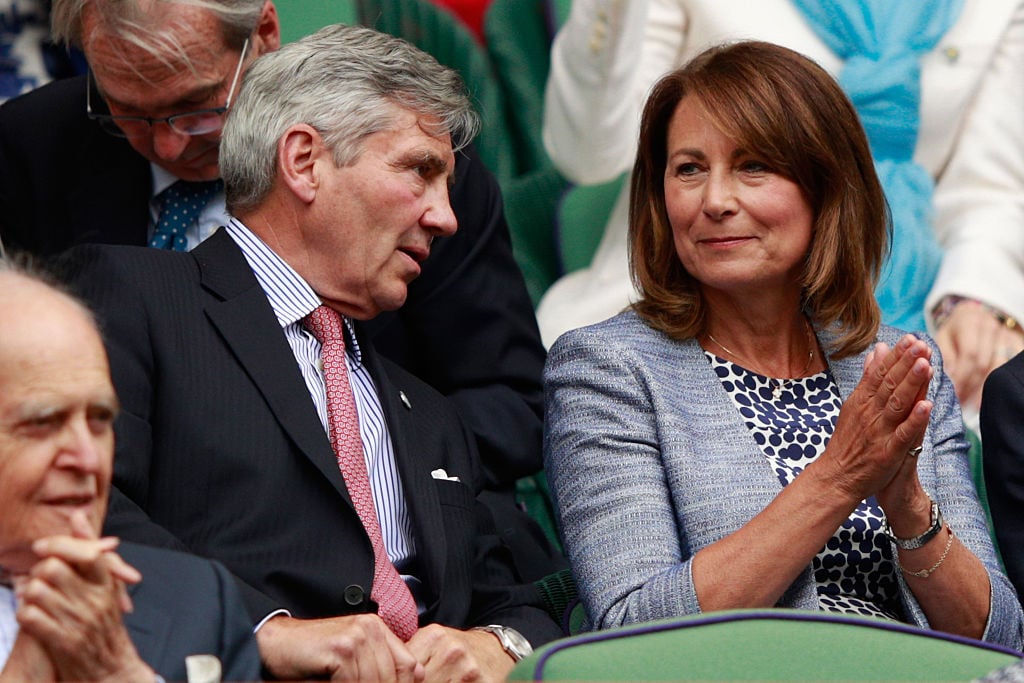 Kate's parents own an online party supply business called Party Pieces
Kate may have gained some money when she joined the royal family, but her parents definitely gave her a life of luxury growing up. Carole and Michael Middleton own Party Pieces, an online party supply company that features themes for every party imaginable. The company was launched out of the Middletons' shed back in the 1980s and has since been built into a major brand. When Kate and Will first started dating, Kate definitely brought some publicity to her parents' brand through her association with the royals. But her parents were already successful before Will was ever in the picture.
They paid for Kate's $400,000 wedding dress
Kate's parents' party business was well known to the public by the time she and Will married. But it wasn't until the public found out who paid for Kate's dress that people realized her parents had more money than anyone thought. Her wedding dress cost more than $400,000, and it was paid for out of pocket by Kate's parents. People began digging in to the family business to see how much money her parents actually had — and the number was shocking. As it turns out, the party planning business was extremely successful. But so were the other investments the Middletons have made along the way.
Today, they're worth an estimated $67 million – more than Will
Carole and Michael Middleton have a combined net worth of about $67 million today (Will is worth between $25 and $40 million). Party Pieces on its own is valued at around $50 million. Town and Country Magazine reported the Middletons also made several wise investments through the years, which has given them such an incredible net worth. The Middletons own multiple pieces of real estate, including one flat in Chelsea, London that's worth around $1.6 million. The Middletons do not have a mortgage on the property. They also own commercial properties and purchased another residential property for $1.3 million in cash. Reports suggest their current residence is worth about $8 million.
Thanks to Kate's parents, she's worth more than $9 million without Will
Kate definitely has a high net worth now that she married Will, but had the two never met, Kate could still be worth more than $9 million. This is mostly thanks to her parents' business. Kate was involved in the business growing up. She helped in the design stages of some of the party themes. She was also on the front of the catalogs as a little girl. Kate supposedly had a net worth of at least $6 million and as much as $9 million before she married, so even if things hadn't worked out with Will, Kate would still be sitting on millions of dollars.
Check out The Cheat Sheet on Facebook!