Kate Walsh Reflects on Her 'Grey's Anatomy' Debut and Fans Want Addison Montgomery's Return in Season 17
If there's one thing Grey's Anatomy fans can collectively agree on, it's that Kate Walsh's portrayal of Addison Montgomery was unforgettable. In the first season finale, the character came in like a wrecking ball for Meredith Grey (Ellen Pompeo) and Derek Shepherd's (Patrick Dempsey) whirlwind romance. She then became a quick fan-favorite, even leading her own spinoff series, Private Practice.
Now, it's been a hot minute since the actor stepped foot in Shondaland. But recently, Walsh celebrated her 15-year Grey's Anatomy anniversary on Instagram and Twitter, causing the whole fandom to call for Addison's return when the ABC medical drama comes back for season 17.
Kate Walsh celebrates her first 'Grey's Anatomy' appearance as Addison Montgomery on Twitter and Instagram
RELATED: Former 'Grey's Anatomy' Star, Kate Walsh, Reveals the Real Reason She Had Difficulty Transitioning to 'Private Practice'
In the Instagram and Twitter posts, Walsh dropped the final scene from Grey's Anatomy Season 1 — titled "Who's Zoomin Who" — which originally aired on May 22, 2005. The minute-long clip shows Meredith and Derek happily together at Seattle Grace after a season filled with back and forth. But of course, the Twisted Sister doesn't receive her happy ending — at least not yet.
When Derek turns around, his eyes meet Addison's and his smile disappears. Addison is dressed in black from head to toe, and fans know they're about to witness a murder. She walks toward the couple and Derek apologizes to Meredith immediately.
"Hi, I'm Addison Shepherd," Addison says to Meredith. "And you must be the woman who's been screwing my husband."
As we know, the scene was only the tip of the iceberg when it came to Addison on Grey's Anatomy. So naturally, Walsh's trip down reminded viewers of the character's impact. And that isn't missed by the actor's trip down memory lane.
"Unreal that today marks 15 years ago to the day since this little lady walked on to your screen and checked ya for screwing her husband," Walsh wrote in the caption of the video.
Meanwhile, Dempsey responded to his former co-star with a line of clapping emojis on Instagram. Then Pompeo reacted on Twitter.
"@katewalsh thank god I messed with your hubby!!" Pompeo tweeted. "It worked out well for us both!!! Love you so much and THAT scene …when your character showed up …was such a defining moment for this show. From that point on we had them hooked!!!
'Grey's Anatomy' fans react to Kate Walsh's debut as Addison Montgomery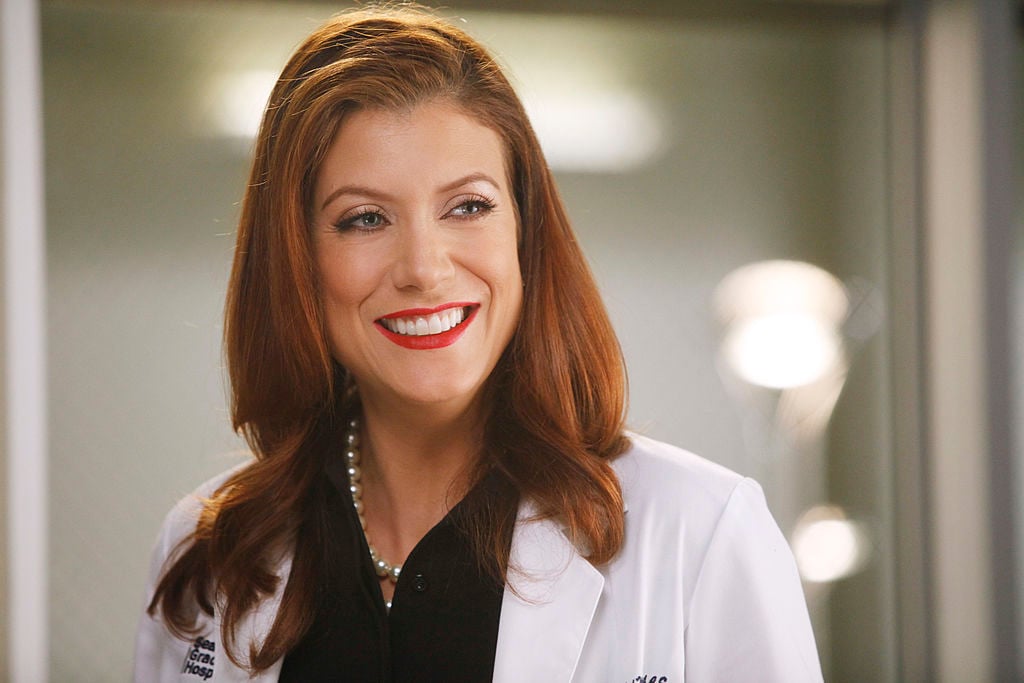 RELATED: 'Grey's Anatomy': Shonda Rhimes Opens Up About Sandra Oh's Exit and It'll Remind You the 'Killing Eve' Star Is a Force of Nature
Following Walsh's posts on Instagram and Twitter, many Grey's Anatomy and Private Practice fans expressed their gratitude for the actor's portrayal of Addison.
"15 years that this wonderful woman first appeared, at first she wasn't one of my favorite now she is the owner of my heart!!" a fan wrote on Twitter. "Addison taught me a lot about new beginnings and that we all have to start over at one point in our lives, thank you so much @katewalsh!! I love you."
"No one compares to Addison!!" another fan wrote on Instagram. "You were so amazing playing her."
Meanwhile, other viewers are still holding on to hope for Addison's return in Grey's Anatomy Season 17.
"We need Addison to come back to greys in season 17!!" a fan wrote on Twitter. "We need a life update!!"
Then some fans proposed possible reasons for Addison's arrival at Grey Sloan Memorial.
"Addison needs to come back to Greys stat and visit Amelia's [Caterina Scorsone] baby," a fan tweeted.
Now what are the chances Walsh will return as Addison on Grey's Anatomy? Well, during an interview with Pop Culture from October 2019, the actor revealed anything is possible.
"If it's the right time and the right storyline, yes," Walsh said when asked if she would ever come back to the show. "I always considered Shondaland my home, and particularly Grey's."
She continued, "That's where it was just a big important piece of my life, and I love everyone involved on the show. So, absolutely I would go back if it made sense to everybody involved. Yes."
RELATED: Former 'Grey's Anatomy' Star Kate Walsh Reunites With a 'Private Practice' Co-Star — What Is the Cast up to in 2020?