Kate Winslet Assumed She Died After Filming 1 Crazy Scene; 'Am I Dead?'
For years, Kate Winslet has been capturing the hearts of Hollywood. She has starred in iconic movies like Titanic and also displayed her talents on TV shows. Most recently, Winslet took home the award for Lead Actress in a Limited Series at the 2021 Emmys for her role in Mare of Eastown. Winslet has developed a reputation for wholeheartedly committing to her characters. But filming one scene was so intense that the actor assumed she'd died.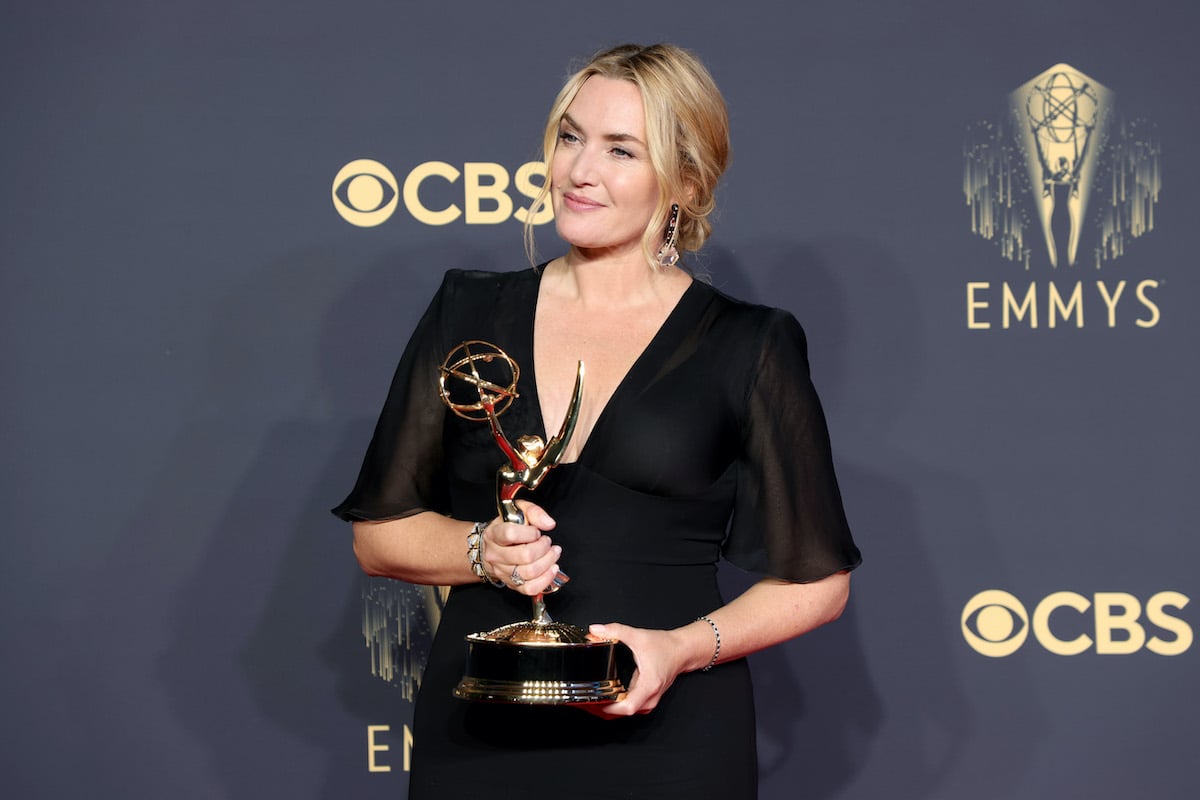 Winslet isn't a stranger to going the extra mile for a role. For example, when she was filming Titanic, she actually got hypothermia because she was filming so many scenes in the water. Over 20 years later, Winslet reunited with her Titanic director, James Cameron, for another movie that involved water.
Kate Winslet broke Tom Cruise's record for holding her breath underwater
Fans of Winslet may recall that the Emmy winner has a role in the upcoming movie, Avatar 2. Because the highly-anticipated sequel is under wraps, not too much is known about Winslet's role. However, The Reader star has revealed that she plays a "water person" in the film. And, the actor went through some extremely intense training in order to prepare for her role.
While filming her scenes in Avatar 2, Winslet managed to hold her breath underwater for a whopping 7 minutes and 14 seconds. This time beat the 6-minute record previously set by Tom Crusie for the longest underwater breath-hold in a feature film. But just how did the Mare of Eastown star manage to set such a record? According to Winslet, it all came down to training.
The Emmy winner explained how she trained for 'Avatar 2'
"It's not something I could just jump in the bath and do right now," Winslet shared with The View about her record-breaking scene. "Um, I had some extraordinary training with a brilliant brilliant uh breath-hold instructor named Kirk Krack. And uh he — he got me to 7 minutes 14. What can I say? It was uh it was a training session. One day and we just went for it and uh 7 minutes 14 [seconds]."
Winslet shared that she was extremely proud that she was able to accomplish such a feat. However, she was also very candid about the fact that she would likely never be able to achieve that record again. In fact, after Winslet set the record, she actually assumed she'd died. In a conversation with The Guardian, the actor recalled her initial reaction to holding her breath for so long.
Winslet thought she'd died after filming the intense movie scene
"My first words were: 'Am I dead?' Yes, I thought I'd died!" Winslet shared. Fortunately, the Emmy-Award winner wasn't harmed while shooting the scene. However, her businessman husband (who trained alongside her) did blackout while holding his breath. But despite the intensity of the training, Winslet looks back on the experience quite fondly.
"God, it's just wonderful," she gushed about holding her breath underwater. "Your mind completely drifts off. You can't think about anything, you can't make lists in your head, you're just looking at the bubbles underneath you." Clearly, Winslet is more than up for the challenges that her roles require. We're sure fans can't wait to see how she pushes herself next.