Kate Winslet Feels She Missed Out On Her Teenage Years
Kate Winslet has been in the public eye for much of her life. Born to a family of actors, Winslet was aware that acting was something she'd wanted to do from an early age. Not only was Winslet able to achieve her childhood dream, but she was also able to become one of Hollywood's premier actors.
But Winslet has also revealed a few times that her career might have cost the actor her teenage years. In retrospect, Winslet feels that might've been for the best.
When did Kate Winslet start acting?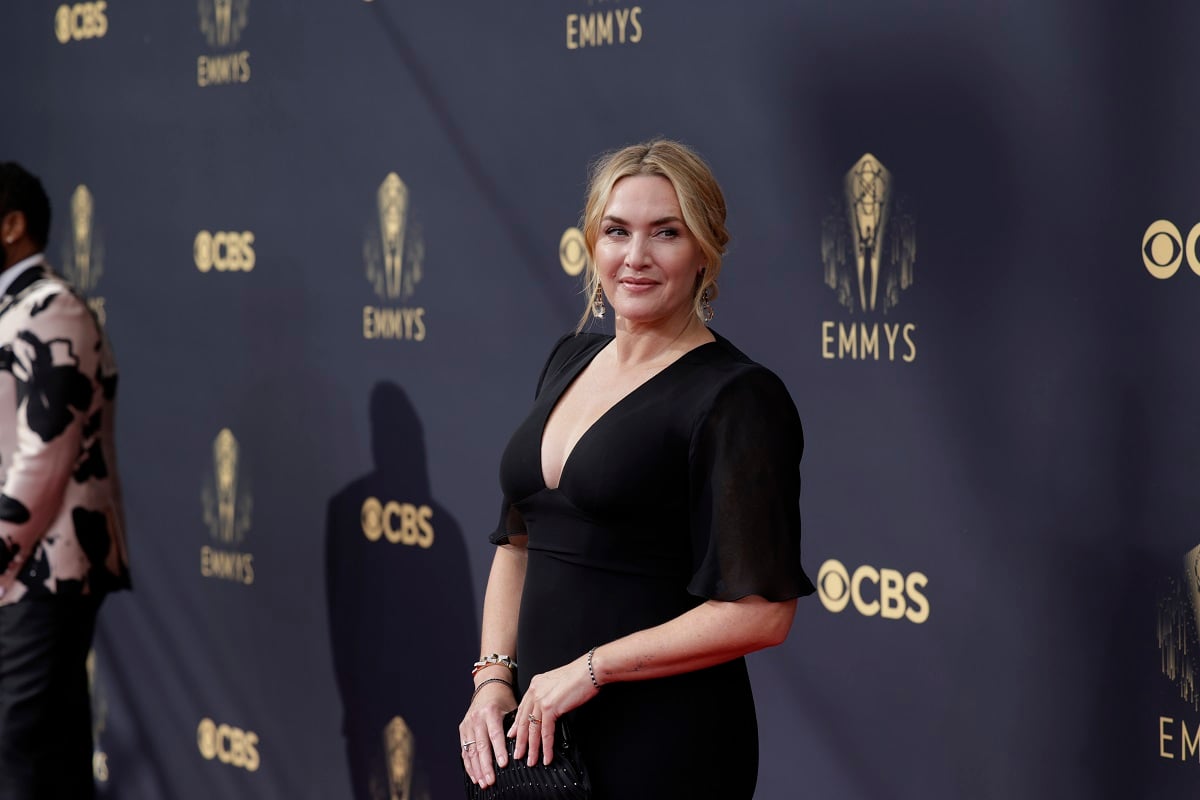 The acting bug first got a hold of Winslet in a place few would expect. A young Winslet was sitting on the toilet where she could hear everything going on in her household. "They didn't have much money, and the walls were paper-thin," Winslet said in an interview with The Hollywood Reporter. Winslet could hear her mother yelling at her sister about tap shoes. It was here Winslet had an epiphany for what she wanted to do with her life.
"And I had this moment of thinking, 'Wow, if there was one of those video cameras filming and following my mom, it would seem like she was acting but she's not, she's just being herself,'" Winslet said. "And then I thought, 'Ahh. So, acting is just being. Yeah, I want to do that. That's what I want to do for a job."
From there, Winslet started pursuing her newfound passion for acting. She experimented with theater acting, and eventually got herself a part in the sci-fi BBC program, Dark Season. At the age of 16, she dropped out of school to pursue her career full-time while working part-time jobs. She was 17 when she nabbed her role in Peter Jackson's Heavenly Creatures, and 22 when Titanic took her popularity to the stratosphere.
Winslet spent much of her teenage life chasing her dreams, which paid off in the end. But recently, Winslet has admitted that her pursuits might have cost the actor her most formative years.
Kate Winslet feels she missed out on her teenage years
In an interview with Front Row podcast, Winslet opened up about how she missed out on her years as a teenager.
"I think I can probably, now, truly admit it; I think I did miss out on the teenage years. But I'm ok with that," Winslet said. "I certainly did have to have a level of focus, and I had to take responsibility for myself. Probably, slightly, younger than my years, and perhaps before most young people would so. And that's really stood me in quite good stead, I think."
She goes on to say how important it is for children to stay as young as possible, and how she plans on trying to preserve her kid's own innocence.
"And to stay a child, really, for as long as possible. That, I think, is the hardest thing for kids now," Winslet told Front Row.
Kate Winslet was body-shamed as a teenager
Kate Winslet faced many obstacles on her path to becoming an actor. One of which was being bullied by the teachers that she looked toward for guidance. When she was 14, one of her acting teachers remarked she'd only be able to get certain roles because of her physique at the time. After Winslet won a BAFTA for her role in the film Steve Jobs, she addressed the experience in her speech.
"When I was only 14, I was told by a drama teacher that I might do OK if I was happy to settle for the fat girl parts. Look at me now, look at me now," Winslet said. "I would dedicate this to all those young women who doubt themselves because you shouldn't be doubting. You should be going for it."
Although Winslet feels she's missed out on her teenage years, it's inspiring to see she might be helping other teenage girls live out theirs in the best way possible.
RELATED: Where Was 'Mare of Easttown' Filmed?