Kate Winslet Is 'Proudest' of This Sex Scene for 1 Specific Reason
Kate Winslet has been acting in movies for decades. She's celebrated for her roles in Titanic (1997), Eternal Sunshine of the Spotless Mind (2004), Revolutionary Road (2008), and more. Part of her acting has involved portraying sex scenes in her films. Winslet came out recently claiming that certain scenes have made her uncomfortable. However, she took control and ended up feeling ownership and pride over one sex scene from one of her movies. Read on to find out what she did and which movie her "proudest" sex scene is from in her career.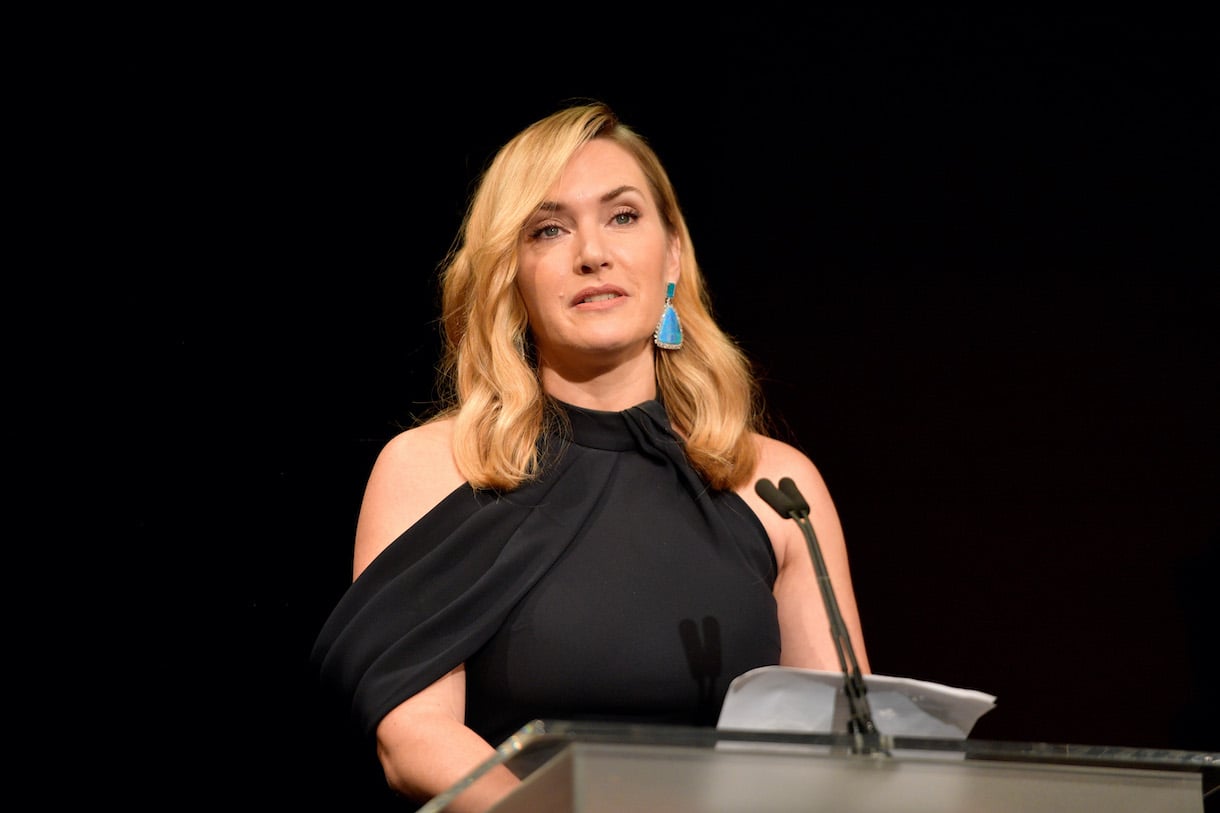 Kate Winslet has felt uncomfortable in sex scenes before
Winslet spoke to The Irish Sun in a new interview. She discussed her feelings on filming sex scenes in her previous movies. Winslet suggested that the experience could've been improved with an intimacy coordinator. Intimacy coordinators are hired to help guide and plan the experience on camera for actors.
"You could just do with someone saying, 'Can you ask him not to put his hand there,' so it wasn't me having to say, 'Can you not put your hand there,' which can be pretty awkward.'"
She continued, "It might have made a difference to me over the years."
She felt 'weird' filming intimate scenes in 'Revolutionary Road'
After acting alongside Leonardo DiCaprio in Titanic as Rose and Jack, the two actors portrayed another couple in Revolutionary Road. But in the latter film, Winslet's then-husband Sam Mendes directed the movie, shooting intimate scenes between Winslet and DiCaprio.
"I just kept saying, 'This is too weird,'" Winslet told Marie Claire. "Leo told me to get over it, but I said, 'You're my best friend and he's my husband. This is definitely a bit weird."
DiCaprio also thought it was a strange situation.
"It was certainly a difficult time," DiCaprio said to The Daily Mail. "She was really worried that Sam wasn't bothered by the fact that his wife was making out with another guy right in front of her. I told her it was only acting, but she kept on saying, 'This is really weird.'"
Mendes, as the director, gave instructions on how DiCaprio and Winslet should act during their sex scene.
"When Sam started telling her exactly how to have sex with me, she didn't like it at all," DiCaprio stated. "She was freaking out because she was supposed to be having sex with her best friend — me — while her husband directed."
After Revolutionary Road, Winslet and Mendes divorced.
Kate Winslet is 'proudest' of this sex scene for 1 reason
Winslet's 2020 movie Ammonite, which co-stars Saoirse Ronan, is a love story between two women in 1840s England. Francis Lee directed and wrote the screenplay. In this film, Winslet and Ronan "choreographed" intimate moments between their characters.
"Saoirse and I choreographed it," Winslet continued in her interview with The Irish Sun. "Francis was nervous and I just said, 'Let us work it out.'"
Talking out how things would go in a sex scene with Ronan helped Winslet. She described what their process was like.
"We did, 'We'll start here. We'll do this with the kissing, boobs. You go down there, do this, then climb up here.'"
Winslet concluded: "I felt the proudest I've ever felt doing a love scene — and by far the least self-conscious."