Kate Winslet Starred In 'Divergent' So Her Kids Would Think She's Cool
Kate Winslet has had a particularly eventful acting career that started with films like Heavenly Creatures in 1994 and Sense and Sensibility in 1995. Her role as Rose DeWitt Bukater alongside Leonardo DiCaprio in Titanic pushed her onto the world stage.
Since then, she's gained many awards for her portrayals of headstrong, complicated women in different films. One of the British actor's roles that fits that description is Jeanine Matthews in Divergent.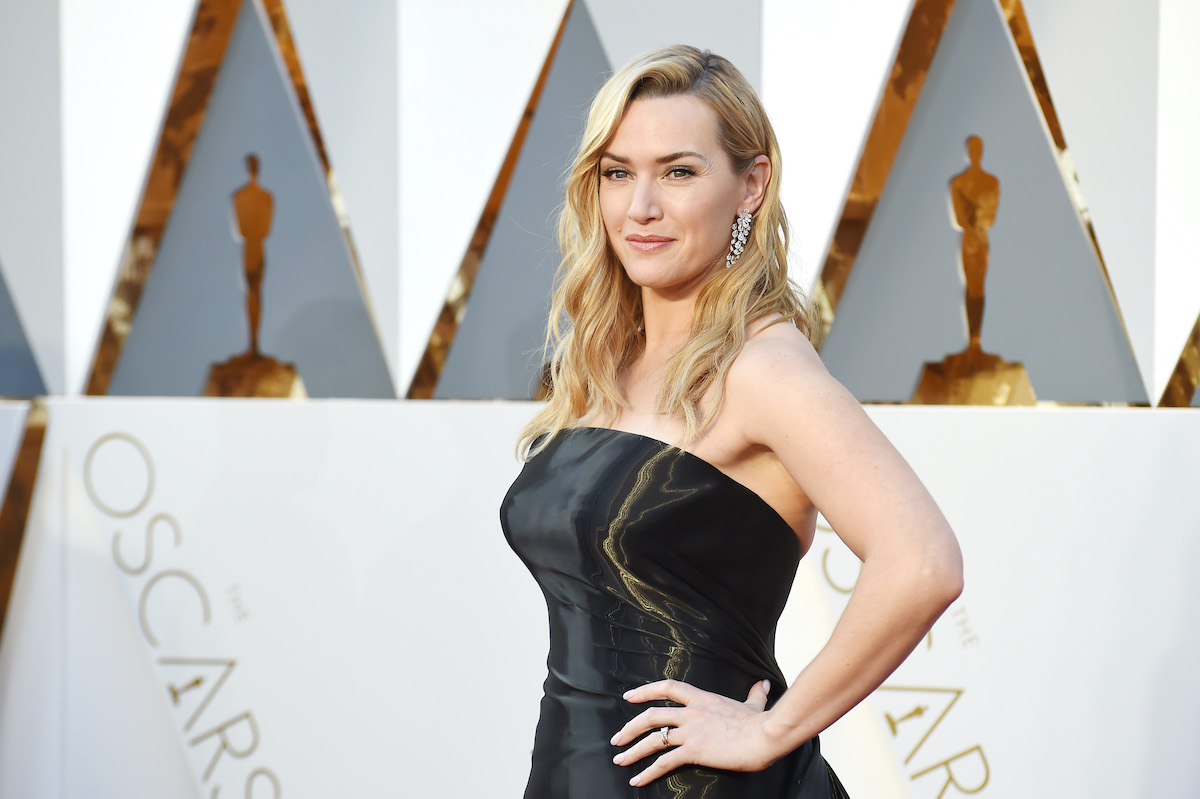 Kate Winslet's role as Jeanine in Divergent
Divergent's premise is of a dystopian society divided into five factions, each with a unique set of virtues. There's "Abnegation," "Candor," "Dauntless," "Erudite," and "Amity." The people in the Amity faction are peaceful and value art, harmony, and self-sufficiency. They're in charge of farming.
Those in the Candor faction are honest and trustworthy. As the name implies, the Dauntless are the courageous faction, and they protect the city from interior and exterior threats. The people in the Abnegation faction are selfless, putting others' needs above their own.
As for the Erudite faction, it's regarded as "knowledgeable," with most of its population working as scientists, librarians, teachers, and doctors. Winslet's character, Jeanine Matthews, is the leader of the Erudite faction and the movie's antagonist.
The Erudite faction picks her as the leader for having the highest IQ. She also believes the Candor and Abnegation factions don't contribute much to society and attacks them. As for the rest, the Erudite provides knowledge, Dauntless keeps the peace, and Amity provides the food.
Winslet stars alongside actor Shailene Woodley and actor Theo James, who respectively play the roles of Tris Prior and Tobias "Four" Eaton, the film's main protagonists.
Kate Winslet starred in 'Divergent' so her kids would think she's cool
According to MTV News, Winslet had nothing but good things to say about the film and the novel it was based on. In her words, "It was such a great script. It's a fantastic book." This may be part of the reason why she didn't hesitate to take the role.
Another reason is that at the time, her two eldest kids were just getting to the ages where they would be exposed to "that type of literature." She explained how her daughter had a newfound respect for her due to her part in the film and thought she was cool. With that, Winslet concluded that she also partly did the film so her kids would think she was cool.
Winslet's kids
Winslet has three kids, all with different fathers. Her firstborn, Mia Honey Threapleton, is from her first marriage to Jim Threapleton, a film director. They had Mia on October 12, 2000, before divorcing a year later. The 21-year-old Mia has already ventured into acting and even joined her mother on the set of A Little Chaos, a 2014 romance movie.
Winslet's second-born, Joe Alfie Winslet Mendes, was born on December 22, 2003, shortly after her marriage to writer/director Sam Mendes. The elder Mendes has directed films like Spectre and Skyfall in the James Bond series. As for 18-year-old Joe, it doesn't seem like he'll go into film, preferring music instead. Kate and Sam later divorced in 2011.
Winslet's last-born, Bear Blaze Winslet, is from her third marriage to Richard Branson's nephew, Edward Abel Smith. Bear is only 8 years old, but his sights seem set on a career in film for the time being. In a 2021 interview with Jimmy Kimmel, Winslet quoted him saying, "I want to be an actress." Whether that will change as he grows remains to be seen.
RELATED: 'Titanic': James Cameron Did Not Want To Cast Kate Winslet as Rose