Kate Winslet Put in the 'Work Every Damn Day' on Her 'Mare of Easttown' Accent
Kate Winslet worked with a dialect coach, met with locals, and studied up on the east Pennsylvania accent to get her 'Mare of Easttown' accent.
Kate Winslet is the latest actor to mimick an accent on screen. In HBO's latest limited series, Mare of Easttown, the Oscar winner doesn't have her English accent. Instead, she swaps it for an eastern Pennsylvania one. How did the 45-year-old prepare for her role? Winslet worked on the dialect "every damn day." 
Kate Winslet plays a small-town detective investigating a murder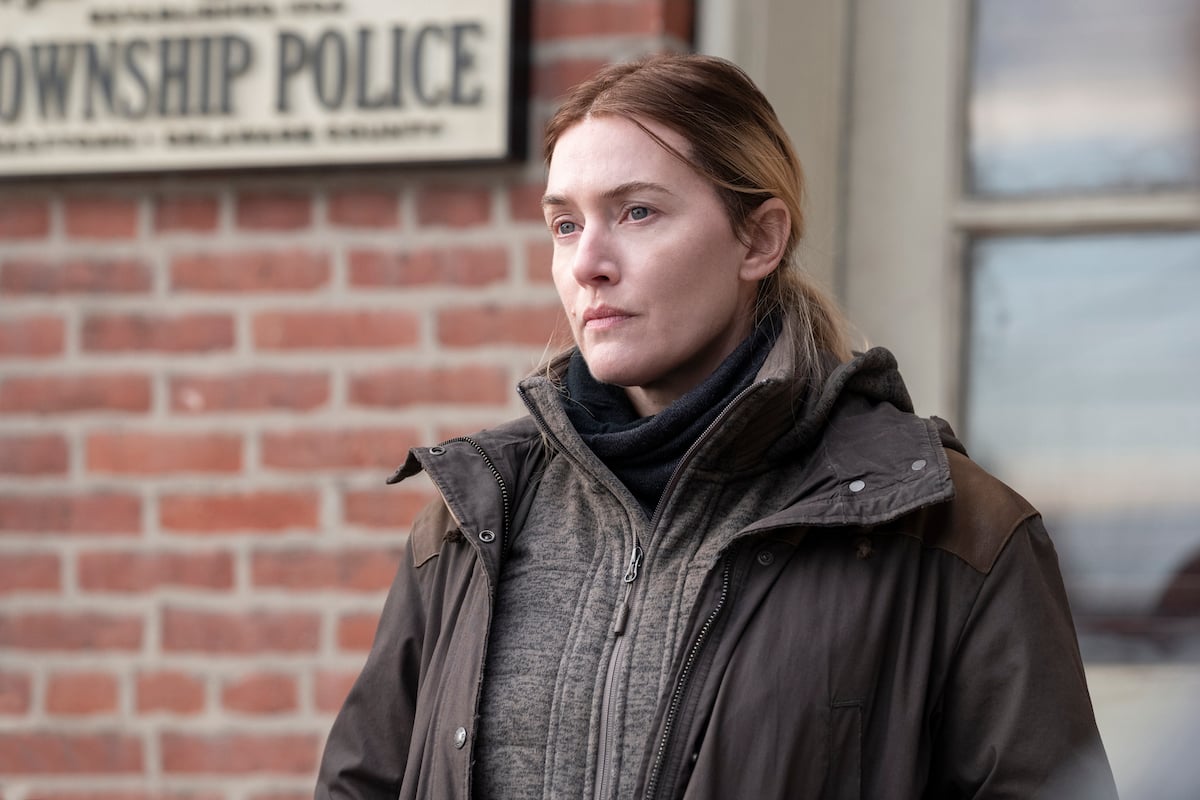 Winslet is Mare Sheehan, a police detective in a small, eastern Pennsylvania town in this crime drama series. Sheehan's often referred to as "Miss Lady Hawk," a nod to her time as a high school basketball star. When something goes wrong "everyone bypasses 9-1-1. They just phone Mare. Because they know her," Winslet told TVLine in April 2021. 
Suddenly, Winslet's character finds herself investigating the death of a local mother. Up to that point, Easttown hadn't been a place with a lot of serious crime. For that reason, the local police force brings in outside help. Colin Zabel (Evan Peters) tries to get answers alongside Sheehan. 
The 'Mare of Easttown' star spent months working with a dialect coach on her accent
Winslet's another example of actors hiding their accents on TV. How does she do it for this show? Winslet did a number of things to get her accent just right for Mare of Easttown. First, she worked with a dialect coach. With their help she "really broke the dialect down and drilled it and worked on it for several months," Winslet told TV Line. 
The actor continued, saying she did everything she could to make her accent a seamless part of her character. 
"It's such a strong dialect," she said. "It can sound very hard. The voice can become a character all of its own. I had to make sure that it just evaporated into the character."
She did it by immersing herself in the dialect. Winslet listened to the eastern Pennsylvania accent every chance she got while shooting Mare of Easttown. 
"I was doing the work every damn day," she said. "I would listen to my dialect samples all the way to work, and in the hair and makeup chair, and then on set as well, and then on the way back home in the evening. It was just absolutely constant, this trickle of sound in my ear." 
Winslet also spent time with 'lots of locals' while filming in Pennsylvania
Mare of Easttown filmed outside of Philadelphia. Winslet took the opportunity to meet with "lots of locals" and hear their accents. It "helped enormously" and left her amazed. 
"One guy who works at the Easttown police department, he said, 'You want some wooder or something?' I was like, 'Whoa, say it again!'" she said with a laugh. "I was like, 'Holy hell.'"
Winslet takes on the eastern Pennsylvania accent alongside other actors including Guy Pearce (Richard Ryan), Jean Smart (Helen), David Denman (Frank Sheehan), and Angourie Rice (Siobhan Sheehan).
Mare of Easttown premiered on April 18, 2021. New episodes air every Sunday night at 10 p.m. ET on HBO. It's also part of the network's crime shows on HBO Max.