Why Did Katherine Heigl Leave 'Grey's Anatomy' as Izzie Stevens?
Why did Katherine Heigl leave 'Grey's Anatomy' and Izzie Stevens behind after five years of playing the beloved character?
It's been over a decade since Izzie Stevens (Katherine Heigl) left Grey's Anatomy. And to some fans, the Shondaland series hasn't been the same since. But, why did Heigl leave Izzie behind on Grey's Anatomy? Here's what we know about the actor's exit back in 2010.
What happened to Izzie Stevens on 'Grey's Anatomy'?
Grey's Anatomy Season 6 was the last time Heigl played Izzie. The character made a mistake and put her patient's life at risk. Then to make matters worse, the incident happened during the Seattle Grace and Mercy West merger. So, Izzie was fired. 
Meanwhile, Izzie blamed Alex (Justin Chambers) for her termination. She left Seattle and ghosted her then-husband. Eventually, Izzie realized it wasn't Alex's fault. So, when she became cancer-free, Izzie returned with the hopes of getting back together. But, it was too late. Alex realized he deserved better. 
"I deserve someone who will stay," Alex told Izzie. "I want you to go and be happy and not come back."
Eventually, Alex moved on from Izzie and married Jo Wilson (Camilla Luddington). But, in Grey's Anatomy Season 16, Alex rekindled his romance with Izzie. 
Alex reconnected with his ex-wife when he reached out for Meredith Grey's (Ellen Pompeo) medical license hearing. He found out that Izzie is now a surgical oncologist who lives in Kansas. Izzie also used the embryos they made when she had cancer. So, in the end, Alex left Seattle to be with Izzie and their twins, Alexis and Eli.
Katherine Heigl explains why she left 'Grey's Anatomy'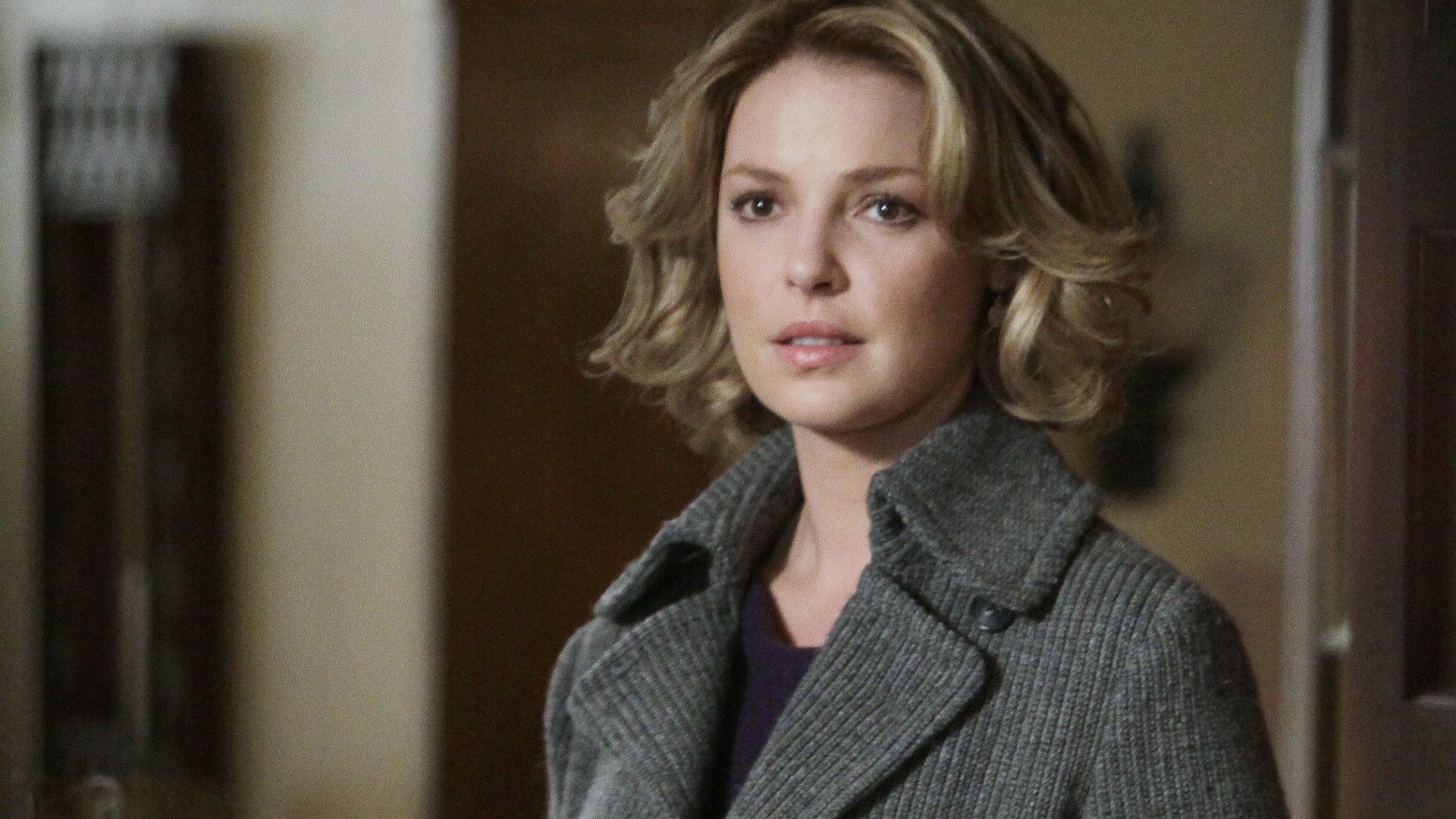 There was a lot of drama surrounding Heigl when she left Izzie and Grey's Anatomy behind. In 2008, Heigl pulled her name from Emmy consideration. According to The New York Times, the actor said:
I did not feel that I was given the material this season to warrant an Emmy nomination and in an effort to maintain the integrity of the academy organization, I withdrew my name from contention. In addition, I did not want to potentially take away an opportunity from an actress who was given such materials.
Meanwhile, Grey's Anatomy producers and writers were upset with the actor's comments. Then rumors that Heigl was "difficult" started to circulate within the industry. Two years later, Heigl reportedly skipped out on filming before deciding to leave Grey's Anatomy. But, she turned down the rumors, revealing that she wanted to leave the show to spend more time with her family. At the time, Heigl had just adopted her daughter, Naleigh. 
"I went on my family leave and spent three months in Utah and just got to be a mom, and it changed my whole perspective," Heigl told Entertainment Weekly in 2010. "That was really the turning point for me. So, before I was due back, I spoke again to Shonda about wanting to leave. Then I waited at home until I was given the formal OK that I was off the show. The rumors that I refused to return were totally untrue."
She later added, "I just felt like I couldn't sacrifice my relationship with my child."
Will Katherine Heigl return as Izzie Stevens on 'Grey's Anatomy' now?
While Heigl left Grey's Anatomy back in 2010 and did not return to wrap Alex's storyline in season 16, the actor recently revealed she will "never say never" to coming back. That said, Heigl hinted that her return was still unlikely.
"That's not really totally up to me," Heigl told Access when asked whether she'd come back to Grey's Anatomy. "I would never say never. Though, I don't want to get people's hopes up. … It's unlikely. So, I don't know. I'm sorry."
Now, Grey's Anatomy fans can catch Heigl on television again — just not as Izzie. In 2021, Heigl became the star of Netflix's Firefire Lane alongside Scrubs actor Sarah Chalke. Then when speaking with E! News, Heigl revealed what drew her to the script.
"It is just what I've been looking for," Heigl said. "I just deeply, deeply respond to the sort of human stories where there is all this relatable relationship stuff. But also, just the heartbreak and the tragedy and the triumphs and the laughter is the whole kit and kaboodle for me."
Grey's Anatomy airs Thursdays nights on ABC.