Katherine Heigl Reveals the Real Reason She Left 'Grey's Anatomy': 'That Was Really the Turning Point'
Grey's Anatomy alum Katherine Heigl is one of the series' former stars featured in an upcoming tell-all book. Playing Dr. Isobel "Izzie" Stevens for six seasons, Heigl became known as "difficult" after pulling out of the 2008 Emmy Award nominations. The Firefly Lane star recently shared that her 2010 departure from the show had more to do with her family than any off-camera drama.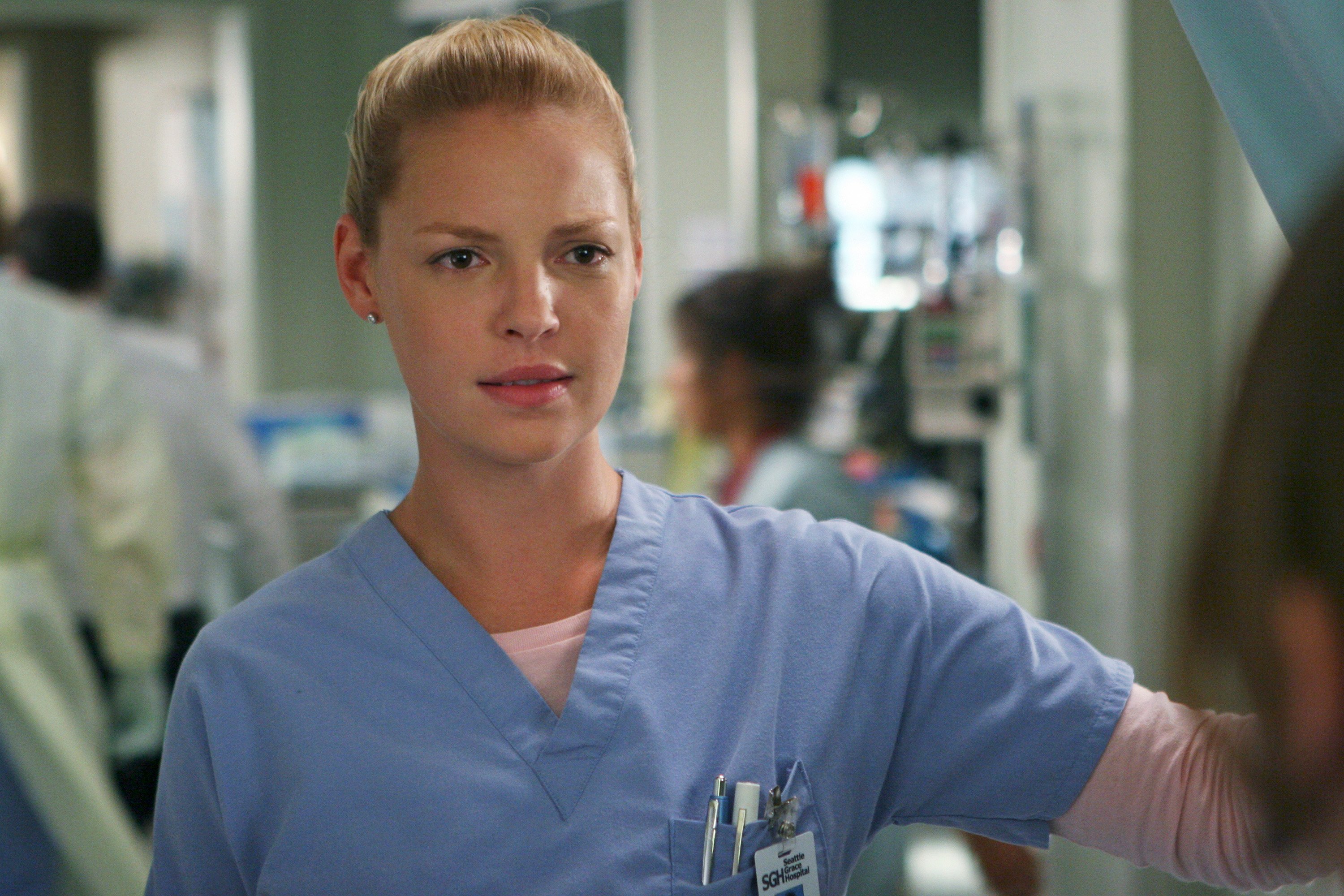 'Grey's Anatomy' star adopted her first child in 2009
Heigl and musician Josh Kelley tied the knot in 2007 and wanted to expand their family. Adopting daughter Naleigh in 2009 gave the Grey's Anatomy star a new set of priorities.
"I started a family, and it changed everything," she shared in author Lynette Rice's upcoming book, "How to Save a Life: The Inside Story of Grey's Anatomy", according to the Daily Telegraph. "It changed my desire to work full-time. I went on family leave and just got to be a [mom], and it changed my whole perspective. That was really the turning point. So before I was due back, I spoke again to Shonda about wanting to leave."
Yet gossip swirled of tensions on the set and Heigl seeking more film opportunities, which she strongly denied.
"I waited at home until I was given the formal OK that I was off the show." Heigl explained. "The rumors that I refused to return were totally untrue."
Katherine Heigl clarified rumors of pursuing a film career
Heigl started to land film roles in movies like Knocked Up, 27 Dresses, and The Ugly Truth during her tenure on Grey's Anatomy. Pinning her exit from the show on a desire to focus on the big screen wasn't so far-fetched. Now, Heigl is clearing the air that her departure was purely due to wanting quality time with her daughter. She had even attempted to work out a more family-friendly schedule.
"[Creator Shonda Rhimes] wanted to try to figure out how I could do both [parenting and Grey's]," Heigl explained. "I kind of wanted to do both."
Despite efforts to accommodate Heigl's requests, her leaving the show seemed to be the best option for all parties involved.
"There wasn't a great way to compromise the work schedule that didn't negatively affect the crew or the cast," the Suits alum said. "It wasn't feeling fair to them or the show to ask them to bend around my needs."
Katherine Heigl disagreed with being called 'ungrateful'
Heigl is still a bit stung by how she was negatively portrayed when she left Grey's Anatomy and regrets not speaking up.
"The 'ungrateful' thing bothers me the most," the Grey's Anatomy alum shared of past tabloid headlines. "And that is my fault. I allowed myself to be perceived that way."
Heigl and Kelley adopted their second daughter, Adalaide, in 2012, and welcomed son Joshua in December 2016. Her past experiences in the limelight and being publicly misrepresented have inspired her to regularly count her blessings and strive for authenticity.
"So much about living life, to me, is about humility and gratitude," Heigl remarked. "And I've tried very hard to have those qualities and be that person, and I'm just so disappointed in myself that I allowed it to slip. Of course I'm grateful. How can I not be?"