Katherine Schwarzenegger Helped Chris Pratt With His Insecure Self-Image
Chris Pratt suffered from self-image issues and his new wife helped him heal.
There might be more than a few people who would wonder why Chris Pratt would ever suffer from self-image problems. There apparently was a time when he did, reportedly when married to Anna Faris.
According to recent media reports, Katherine Schwarzenegger helped change his personality to not worry about things. Although this doesn't seem so simple in explaining why Pratt was like he was.
This shouldn't bring any blame to Faris if she didn't really know her former husband as well as she thought.
Why did Chris Pratt have self-image problems when with Anna Faris?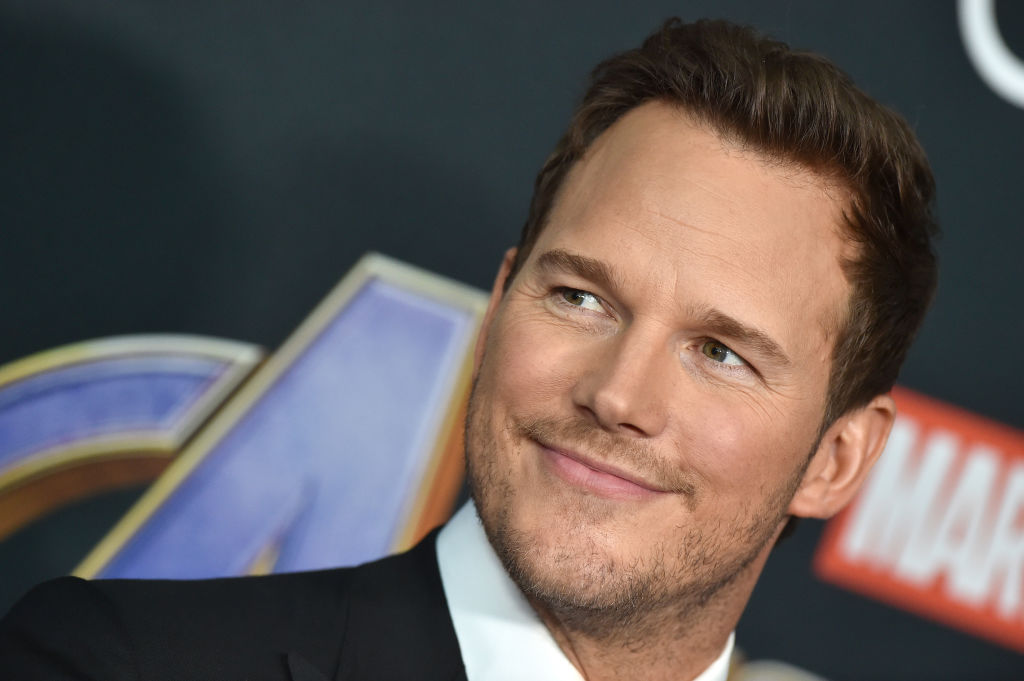 There isn't any easy answer to the above question without being privy to any psychoanalysis Pratt has had. As one of the most popular actors in the world, Pratt wouldn't appear to be a candidate for how he initially viewed himself.
He's had a career many would give anything to have, including being discovered in Hawaii by Rae Dawn Chong (Tommy Chong's daughter) to co-star in a horror film. At the time, around 2000, Pratt was waiting tables at a Bubba Gump Shrimp Company restaurant.
While those early days were a little sporadic in the films he made, he was a full-fledged star by the end of the decade. Being hired for Parks and Recreation on NBC made him a star to watch, long before being considered into the MCU.
Before Guardians of the Galaxy came along, he was acting in prestigious fare like Moneyball (alongside Brad Pitt), plus guest shots on other popular TV shows.
Did fame arrive too fast?
Self-image problems can usually arise from fame in general, something Pratt had to deal with within a relatively short time-frame. Going from waiting tables to being in one of the biggest movie franchises in movie history within a decade is a stratospheric jump.
Figuring out how to navigate all that while still not even 35 is a task many similar stars haven't always navigated well. Because Pratt's known for being a religious person with genuine care about others, having to deal with fame might have turned him into something he didn't want to be.
"He never felt 'good enough' for Anna Faris, and then when their relationship started to go downward, he was angry and not liking who he was," an unnamed source told US Weekly.
Perhaps this source is a bit erroneous considering they aren't named. It still gives a little insight into the psychology of Pratt's mindset and how fame can forcibly change people.
Chris Pratt's feelings might prove how genuine Anna Faris was
From all indications, it's possible Faris kept her head on straight during her fame wave. Maybe Pratt couldn't, hence why he didn't feel good enough being in her presence.
Once Pratt got involved with Schwarzenegger, latter made sure her future husband changed his mental outlook. "Katherine really changed all of that and Chris has a much healthier self-image now," Us's source added. "He goes out with friends more and is overall just much happier. Chris is much more laid-back with Katherine and is so comfortable and happy."
As Pratt said himself to Schwarzenegger on Instagram last December: "I don't know what I'd do without you. Probably get locked out on the balcony somehow and have to live there or be wandering around some city with an uncharged phone and only one shoe, late for work like some kind of anxiety fever dream. I honestly don't even want to think about it."
With comments like that, it seems to enhance his past comments of calling himself a "scatterbrain." Being made to look perfect in the media perhaps clashed with reality, hence him feeling like he wasn't living up to who the public thought he was.
All the more reason to not place any A-list star on a pedestal when they're probably feeling as insecure as those who wish they were in the celebrity's shoes.