Katherine Schwarzenegger Reveals the Exact Moment She Knew Chris Pratt Was the One for Her
Katherine Schwarzenegger and Chris Pratt's love story just got even cuter!
While recently appearing on The Drew Barrymore Show, The Gift of Forgiveness author opened up about her romance with husband Pratt, whom she says she fell for instantly.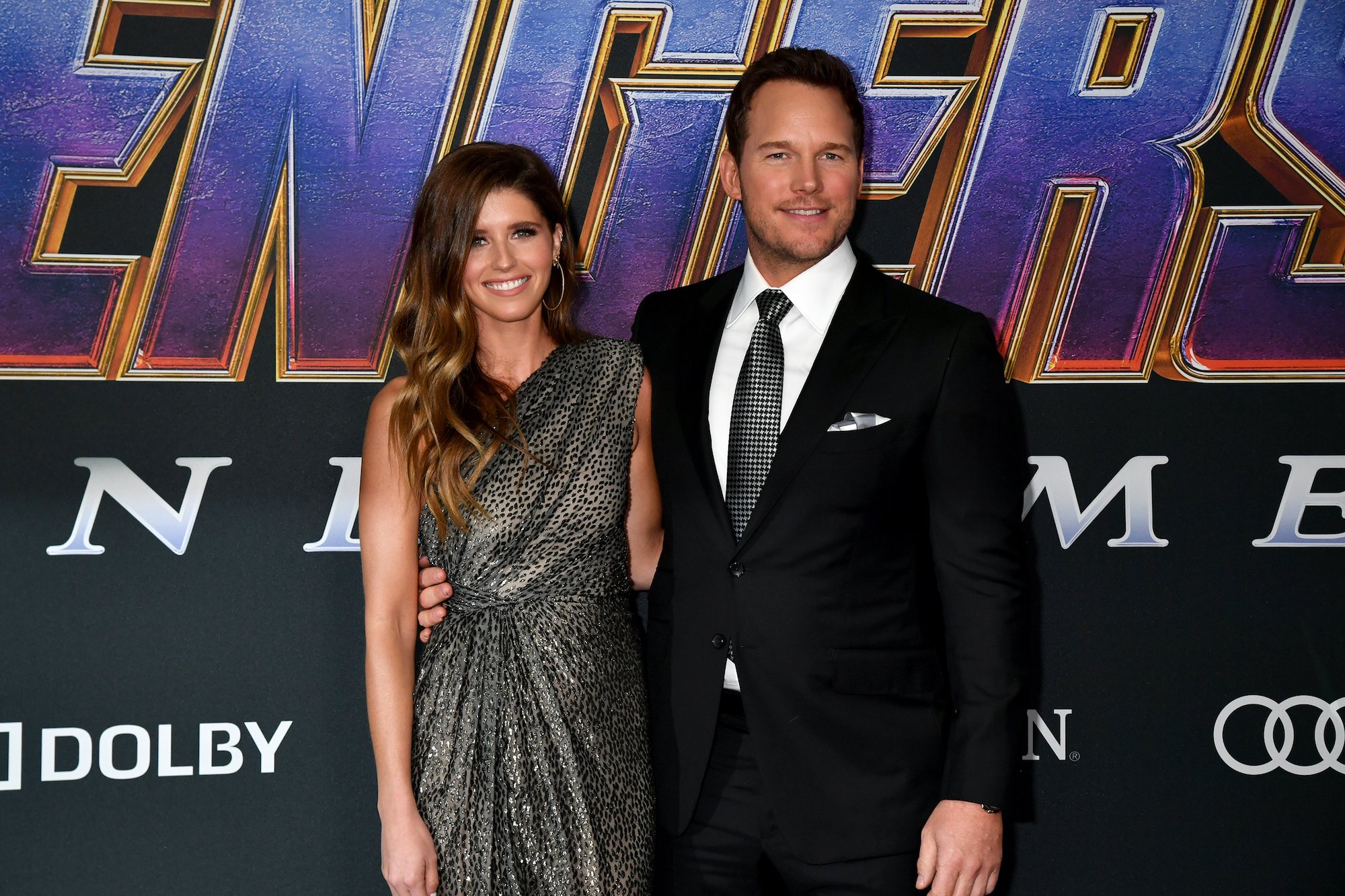 Katherine Schwarzenegger and Chris Pratt's relationship
Following his split from ex-wife Anna Faris in 2017, Pratt began dating Schwarzenegger, whom he had reportedly been set up with by her mother, Maria Shriver, in 2018.
Throughout the summer of 2018, Pratt and Schwarzenegger were seen on a series of intimate, fun-filled dates. They grabbed ice cream together, attended church services, and spent plenty of quality time with Pratt's son, Jack.
By the time September 2018 rolled around, media outlets claimed that the two were very serious about each other and their future together.
In January 2019, the couple announced on Instagram that they were engaged. Five months later, Schwarzenegger and Pratt tied the knot during an intimate ceremony held in Montecito, California.
The following year, the couple took the next step in the relationship and welcomed their first child together, a daughter named Lyla, in August 2020.
Katherine Schwarzenegger says she and Chris Pratt' knew right away' that they were meant for each other
During a recent appearance on The Drew Barrymore Show, Schwarzenegger opened up about her relationship with Pratt while sitting down with host Drew Barrymore.
After Barrymore gushed about Pratt being the "coolest human being on the planet," she asked the mom of one how long it was before she fell for the Guardians of the Galaxy actor's charm, which she revealed took no time at all.
RELATED: Katherine Schwarzenegger Makes Her Chris Pratt Marriage Work With an Age-Old Relationship Advice
"We both knew right away that this is where our relationship was headed," Schwarzenegger said. "We clicked very quickly."
She then added, "He's the best and I'm so grateful and it's so beautiful to watch him step into this new role of being a girl dad. He's the best husband and best dad. I feel so grateful every single day for him."
Chris Pratt could not be more in love with Katherine Schwarzenegger
Gushing over each other is nothing new for Pratt and Schwarzenegger.
Last year, the actor spoke highly of his wife during an episode of E! 's In The Room.
RELATED: Katherine Schwarzenegger Helped Chris Pratt With His Insecure Self-Image
"She has changed my life for the better in so many ways," he told host Jason Kennedy. "My heart and my soul [and] my son I feel are all so safe with her, you know?"
He continued, "She's a great stepmom. She's, god-willing, gonna be a great mom one day. She's got great parents, great siblings. She fills in all my many deficits."
Pratt also admitted that Schwarzenegger is very patient, especially when he gets scatterbrained.
"My nickname on these press tours is, 'Yard Sale,'" he shared. "'Cause, I just like, I'm such a scatterbrain and I leave stuff everywhere…and she doesn't mind helping me with that stuff. It's a good match."