Katherine Schwarzenegger Reveals What Her Date Nights With Chris Pratt Are Like These Days
Katherine Schwarzenegger and Chris Pratt are now parents to a 1-year-old daughter. She recently gave a glimpse into what their date nights look like these days.
Katherine Schwarzenegger and actor Chris Pratt got married in 2019. Since then, the two of them have been building a family together. Schwarzenegger recently opened up about her family life and shared what date nights consist of nowadays for the couple.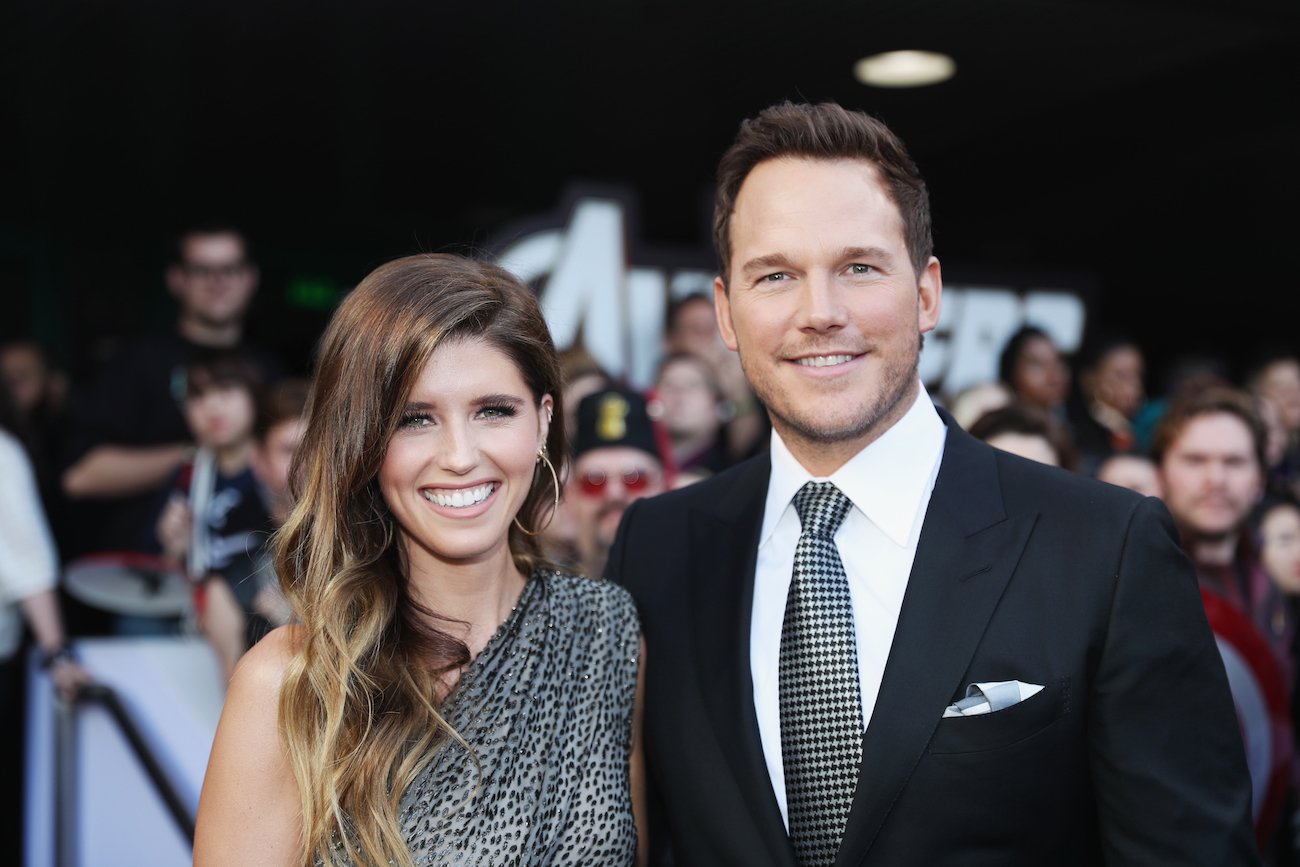 Katherine Schwarzenegger and Chris Pratt welcomed their daughter in 2020
Schwarzenegger and Pratt began dating in mid-2018. They met via Schwarzenegger's mom, Maria Shriver, and their church. The couple got engaged less than a year later and married in June 2019.
Then, in August 2020, they welcomed a daughter named Lyla. Both Schwarzenegger and Pratt shared similar messages on Instagram to announce her birth. They wrote, "We are beyond thrilled to announce the birth of our daughter Lyla Maria Schwarzenegger Pratt. We couldn't be happier and we feel extremely blessed!"
Pratt also has a son named Jack, who was born in 2012 during Pratt's marriage to actor Anna Faris. Pratt and Faris were married from 2009 to 2017.
Katherine Schwarzenegger talks about date nights with Chris Pratt
Schwarzenegger recently opened up about her budding family during an interview with the People Every Day podcast. She shared that her husband has been very "hands-on" and a great "girl dad."
"I love it and it's really wonderful when you're able to parent with a partner that is really hands-on," Schwarzenegger gushed. "To just see him step into the role as a girl dad… has been really beautiful too."
In addition to getting support from Pratt, Schwarzenegger also shared that her own family members are actively involved as well.
"I'm so grateful to be able to experience it and also be able to see my parents step into the role as grandparents, my two brothers as uncles, and my sister as such a hands-on aunt," she explained.
For example, Schwarzenegger revealed that she and Pratt were able to go on a date night after her mother took time out to babysit Lyla. She also shared that date nights consist of for the two parents.
"My mom was really generous and came over to watch Lyla for an evening while Chris and I went out on a date night," she said. "And even then, the conversations that we have are like, 'Oh my God. Isn't she so cute?!' Things are just different and they're awesome and so exciting and so fun."
Katherine Schwarzenegger and Chris Pratt are expecting their second child together
Schwarzenegger and Pratt's family is about to get even bigger. The couple is reportedly expecting their second child, according to multiple sources who spoke to People.
Back in January 2019—after getting engaged to Schwarzenegger—Pratt revealed to Entertainment Tonight that he could see himself enjoying life with "lots of kids" in the future.
"Maybe less time spent working, more time spent enjoying life," Pratt explained. "I always want to be that guy that works to live, not lives to work. I think [I want to spend] just a lot of time at the farm and a lot of time catching a lot of fish and seeing lots of sunsets."