Kathie Lee and Hoda Once Auditioned for 'The Voice' and Got Chairs to Turn
NBC's hit reality show The Voice is in its 18th season and going strong with the addition of new coach Nick Jonas. Still currently assembling their teams, Jonas and fellow coaches Kelly Clarkson, John Legend, and Blake Shelton are sifting through several talented singers in search of the one who will make them a winner.
Viewers of the show may recall when Today co-hosts Kathie Lee Gifford and Hoda Kotb wanted to try their luck as a duet in a blind audition.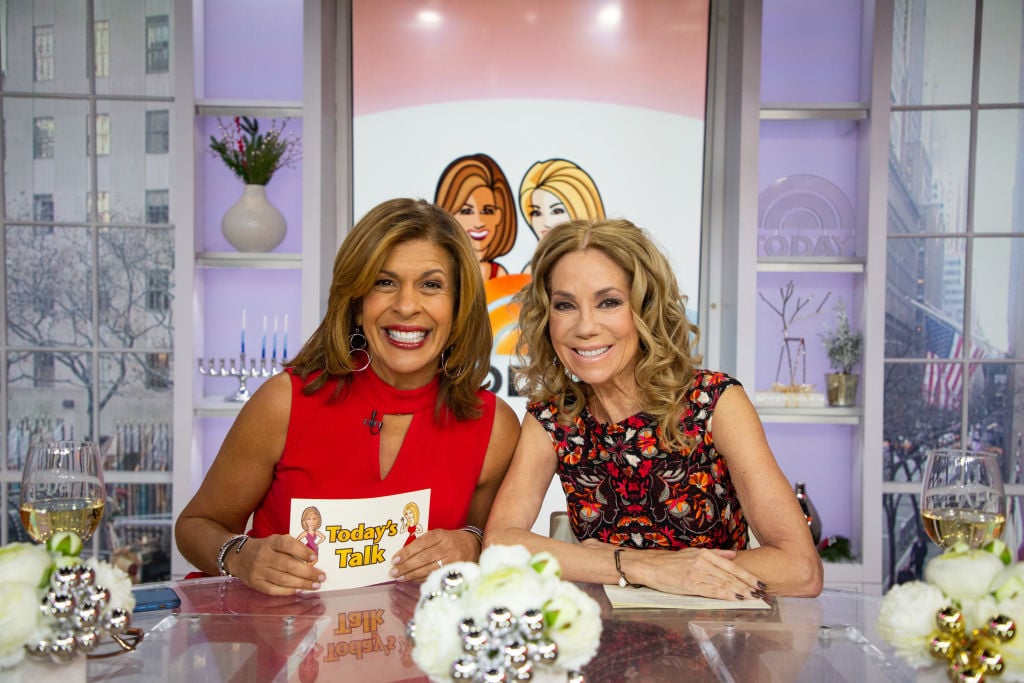 Jonas takes over for Stefani
The youngest of the Jo Bros replaced exiting coach (and Shelton's longtime love) Gwen Stefani, making the announcement in October on The Ellen DeGeneres Show. "I am so excited about this," Jonas said, according to CNN. "You're basically the first people I've told, so thank you for being a part of this special moment for me."
DeGeneres showed some videos from his fellow Voice coaches, where Shelton had a specific message for the young newcomer.
"I'm going to have to look through the rules because this is my TV show," Shelton joked. "I'm not even sure if you're old enough to be a coach on 'The Voice,' but I'm certain that you're going to get your butt kicked, buddy."
Jonas is a welcome addition to the crew, especially considering his recent success with the Jonas Brothers' Happiness Begins album and tour.
"It's always fun when we change a coach because it adds a new dynamic and a new personality that the other coaches have to learn how to contend with," The Voice's showrunner and executive producer Audrey Morrissey told Newsweek. "They have to learn what each other's strengths are—certainly during the Blind Auditions when they make appeals to artists to go on their teams. And [Legend, Clarkson and Shelton] will have to contend with Nick Jonas, who is certainly at a career height right now."
Ladies and gentlemen, The Winos!
In 2018 when Gifford was still teamed with pal Kotb on Today With Kathie Lee & Hoda, the dynamic duo decided they wanted to surprise their friend and co-host (and host of The Voice) Carson Daly by auditioning for the popular reality show. At the time, Clarkson, Shelton, Alicia Keys, and Adam Levine were the coaches.
Donning matching outfits and dubbing themselves "The Winos," Gifford and Kotb chose an ideal song for their duet: Carole King's "You've Got a Friend." For support, they brought along friends Kris Jenner and Curtis Stone to cheer them on from backstage.
Gifford had many years of professional singing under her belt, where Kotb didn't have any experience in the vocals department and knew she could be the weaker performer of the two. "My prayer is that when Kath starts singing that someone hits a button, because the minute I start, it's over," Kotb shared, according to Today.com.
The pair hit the stage and performed for the audience and coaches, hoping for even one chair to turn.
WHAAAAT? Four chairs?
As Gifford and Kotb took turns during verses and then combined their talents for the song's chorus, one by one, all four coaches pushed their buttons and swiveled their chairs only to be stunned by the two singers on stage.
Clarkson was the first to turn around and couldn't contain her excitement, which spurred the curiosity of Keys, Shelton, and Levine.
"When she turned and I saw that, I had to see what was going on," Shelton said of Clarkson's reaction, according to Taste of Country.
"Did you know what part (of the performance) was mine?" Kotb asked the coaches, where Shelton joked, "Kathie Lee saved your ass on that one, 100 percent."
While The Winos didn't go on to tour further, both Gifford and Kotb are sure to remember their experience on The Voice and can proudly remember four chairs turning in their direction!