Kathie Lee Gifford Comments on Grandson's Special Name and What She Wants to Be Called Instead of 'Grandma'
Kathie Lee Gifford announced exciting baby news in December 2021. The Today Show alum revealed that her son, Cody Gifford, and his wife, Erika, were expecting their first child in June 2022. Apparently, June couldn't come soon enough for the bundle of joy, who made his debut on May 31. Gifford posted pics on her social media platforms along with her sheer exuberance over her first grandson.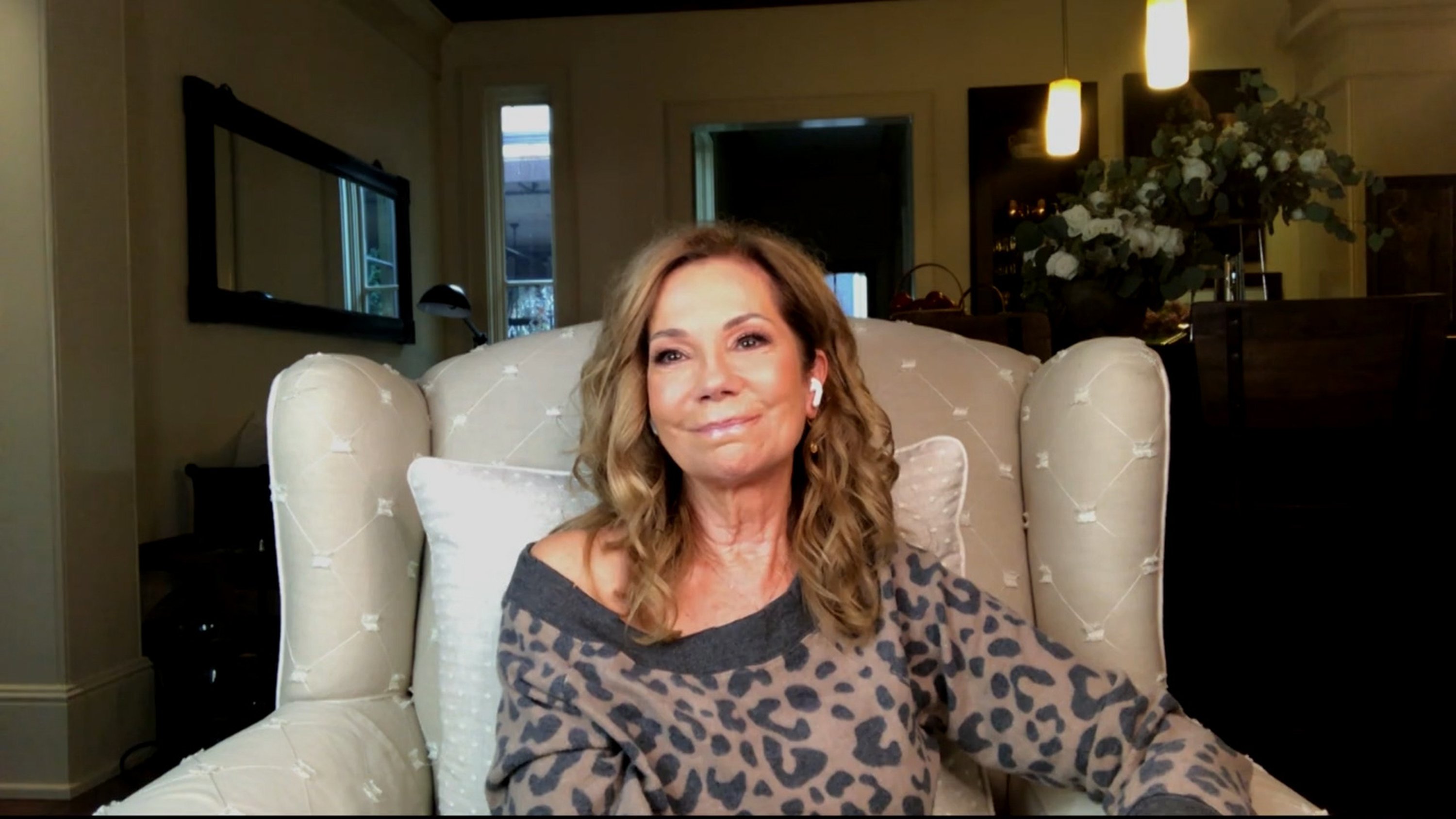 What did Cody Gifford name his baby?
Kathie Lee's husband, NFL Hall of Famer Frank Gifford, died in 2015. The couple shared son Cody, 32, and daughter Cassidy, 28. Welcoming their new son into the world on May 31, Cody and his wife decided to name him after Cody's late father. Cody Gifford's baby is named Frank Michael Gifford.
"I was surprised Cody named him after his dad because Cody knew what it was like to grow up in the shadow of a great man," Kathie Lee said on a call with Today with Hoda & Jenna, according to People. "But I guess he's never gotten over, really, and he never will, the loss of his dad at an early age and he was his hero and he still is."
As for the infant's middle moniker, the Today alum shared that Michael "means gift of God but it's also the name of Erika's recently deceased, beloved uncle so both sides of the family got blessed by this."
"I guess I'll have to wait until they have their second child to name it after me," Kathie Lee joked.
RELATED: Hoda Kotb of the 'Today Show' Says Former Co-Host Kathie Lee Gifford Is Not 'An Open Book'
Kathie Lee Gifford shared the news of her grandson on her socials
Delighting her followers with photos of her newborn grandson, Kathie Lee expressed her overflowing gratitude for the newest member of her family.
"What greater miracle is there than the miracle of life?" she tweeted. "I cannot contain my joy. Thank you God for the gift of little Frank Michael Gifford. 8 lbs. 8 oz. of sheer beauty."
Kathie Lee posted pictures on both Twitter and Instagram of Cody with Erika holding their son with the caption: "My heart is bursting. Frank Michael Gifford is here, confirming that our God is good and merciful and faithful. And he loves us!"
Friends and fans chimed in with their well wishes and congratulations.
"Congratulations on your beautiful family addition!! So exciting," Today health and nutrition expert Joy Bauer commented.
"Congratulations!!!!! What a blessing!!!!!!! He is beautiful ❤️😍🙏" Kris Jenner wrote.
"Congratulations, dear friend, to you and your beautiful family! He is gorgeous!! Takes after his grandma 💙💙💙" former Fox News contributor Monica Crowley shared.
Kathie Lee chose her own nickname to sub for 'Grandma'
While many new grandmothers opt for "Nana," "Nona," "Mimi," or the tried-and-true "Grandma," Kathie Lee is going a different route.
"I didn't give anybody a choice of what they're going to call me — I took the matters into my own hands," she explained. "I have a dear friend down here and his Israeli mother, I asked her, 'What's a good word for a Jewish grandmother?' And she goes, 'Bubbalah. It's Bubbie.' It's a Yiddish word … and it means dearest one, like cherished one. And the little kid only goes 'ba ba ba ba ba' anyway, so I think it's going to be easy."
Kathie Lee gave props to her son and daughter-in-law for taking to parenthood so quickly.
"I'm so thrilled that Erika came through so well," she raved. "That baby is nursing already and getting all the [nutrients] it needs. And Cody just started to bawl like the baby he used to be when I had him."
RELATED: Kathie Lee Gifford Shares What Regis Philbin Told Her After She Announced She Was Leaving 'Today'