Kathie Lee Gifford Reveals the Workout that Got Her in Killer Shape
Kathie Lee Gifford, former co-host of Today with Kathie Lee and Hoda, recently returned to the morning news program to visit her friends and previous colleagues. Appearing on the fourth hour with pals Hoda Kotb and Jenna Bush Hager, Gifford gave updates on a plethora of topics including life in her new home of Nashville, dating, and how she got those chiseled biceps.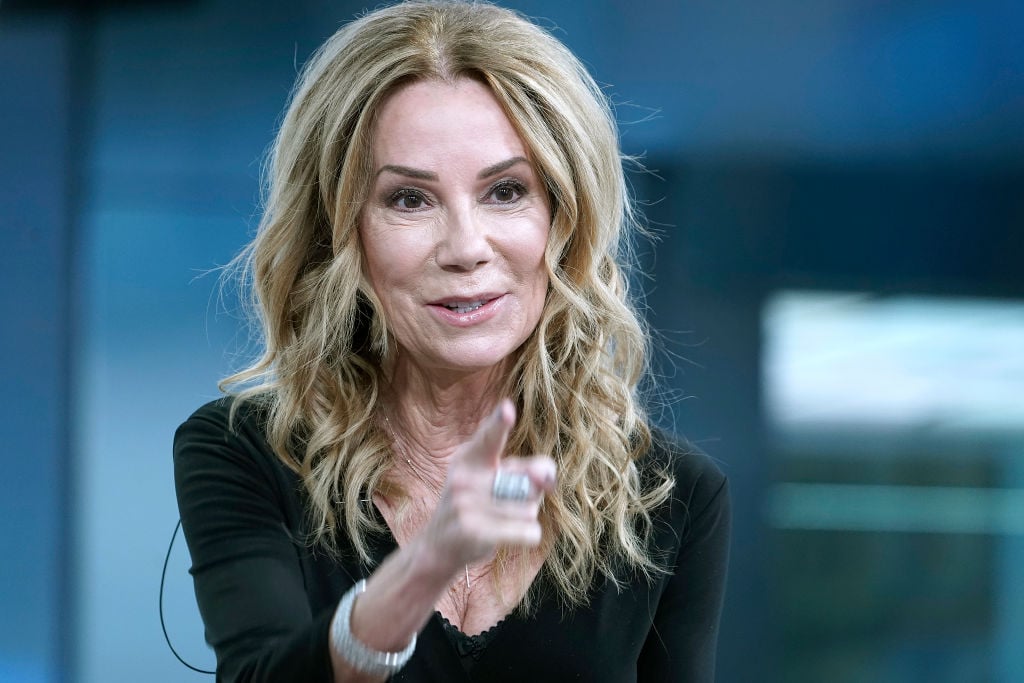 Dating life
Back in August, pics of Gifford dancing with a man surfaced from Entertainment Tonight, leaving many to speculate if the former talk show host had a new romance. Kotb and Hager asked Gifford about the pics and the mystery man.
"I went out on a couple of dates," Gifford said of get-together with the gentleman later identified as business man Randall Cronk. "I went out with friends to a club to hear my favorite band down there, The Smoking Section… so this sweet guy asked me to dance and I said 'ok,' then he disappeared into the crowd, and I said 'ok.'"
Gifford ended up seeing Cronk a few weeks later at the same club and the pair shared some more dances. "We just went out a couple of times. It was fun… He was a gentleman so it was fine, but then I got so busy and we're just from different worlds," she shared.
Married to retired Hall of Fame NFL pro Frank Gifford from 1986 until his passing in 2015, Gifford was a bit thrown by the idea of dating again after decades of marriage. "I hadn't been on a date in 33 years. It's surreal because the world has changed so much," she said.
Those biceps!
Last year, fans began noticing that Gifford was slimming down – a lot. Many were commenting with concerns that the television personality was becoming too thin. Gifford felt the need to respond.
"There are so many people now who say in writing, 'Oh you're so skinny now, you're too skinny. Are you sick?' all that kind of thing. And I think I'll just put it out there — I am so happy," Gifford said on the air, according to People. "I am thrilled to be so fit, so healthy and so happy and so hopeful. Sue me! Sue me if that bothers you."
She went on to explain that her physical changes were due to a film role she had taken on. "I did a major motion picture that I wrote, based on a woman who's newly widowed — she's been widowed for a year — and she's a runner," she explained. "I started getting in shape for that movie last fall, because I knew we would shoot it in the spring. That's what actresses do."
During her visit with Kotb and Hager, Gifford's pals couldn't help noticing her ripped physique. Gifford referred to the flak she had received last year when she explained her new workout plan. "Everybody made such a big deal about how skinny I was and all of that for so long, right? But, I was doing a movie about a widow who was a runner," she said, according to USA Today. She then revealed her new exercise regimen called Manduu, which she started upon her move to Nashville.
To show the fruits of her labor, Gifford took off her scarf and jacket to properly display her chiseled biceps. "Kathie, those muscles!" Bush Hager exclaimed.
"Those are not implants!" Gifford declared with a flex.
What is Manduu?
Manduu is a new electrical exercise program that's starting to gain traction across the country. According to The Tennessean, the fitness regimen has been utilized in Europe for the decades, yet just recently hit the United States.
According to the website, Manduu is "a groundbreaking exercise concept that utilizes electrical muscle stimulation (EMS) technology to deliver an effective, highly efficient and personally tailored exercise regimen for adults of all ages and fitness levels."
When using the FDA-approved program, participants are attached to a black electrical body suit which delivers electrical muscle stimulation. The suit is plugged into a device that tracks the resistance of muscle groups during exercise. Participants work out for just 15 minutes every five to seven days. The Tennessean reports that the amount of time spent in the suit is equivalent to seven hours' of strength training in the gym. Each workout is led and monitored by trainers in a group with a maximum of two people. 
If Gifford's biceps are any example of Manduu's results, the program may be worth a try!