Kathryn and George Hahn Have Emotional Reunion on Red Carpet After 2 Years Apart
George Hahn had a sweet reunion with his cousin Kathryn Hahn while he was working the red carpet for Extra TV. The cousins embraced and couldn't believe they were finally getting to see each other after being apart for the past 2 years due to Covid.
Actor Kathryn Hahn and her cousin George Hahn had an emotional reunion on the red carpet after being apart for two years due to coronavirus (Covid-19).
George Hahn recently became a correspondent for Extra and bumped into his cousin during the New York premiere of Apple TV's The Shrink Next Door. The cousins seem giddy and thrilled to see each other. He joked about how the reunion was "unprofessional" but the twosome couldn't be happier to finally see and hug one another.
Kathryn Hahn and George Hahn haven't seen each other in 2 years
George Hahn worked the red carpet, interviewing Paul Rudd and Will Ferrell. But he then came to cousin Kathryn. "I also got reunited with my beloved cousin Kathryn for the first time since before Covid," he shared in a video, which he posted on Twitter.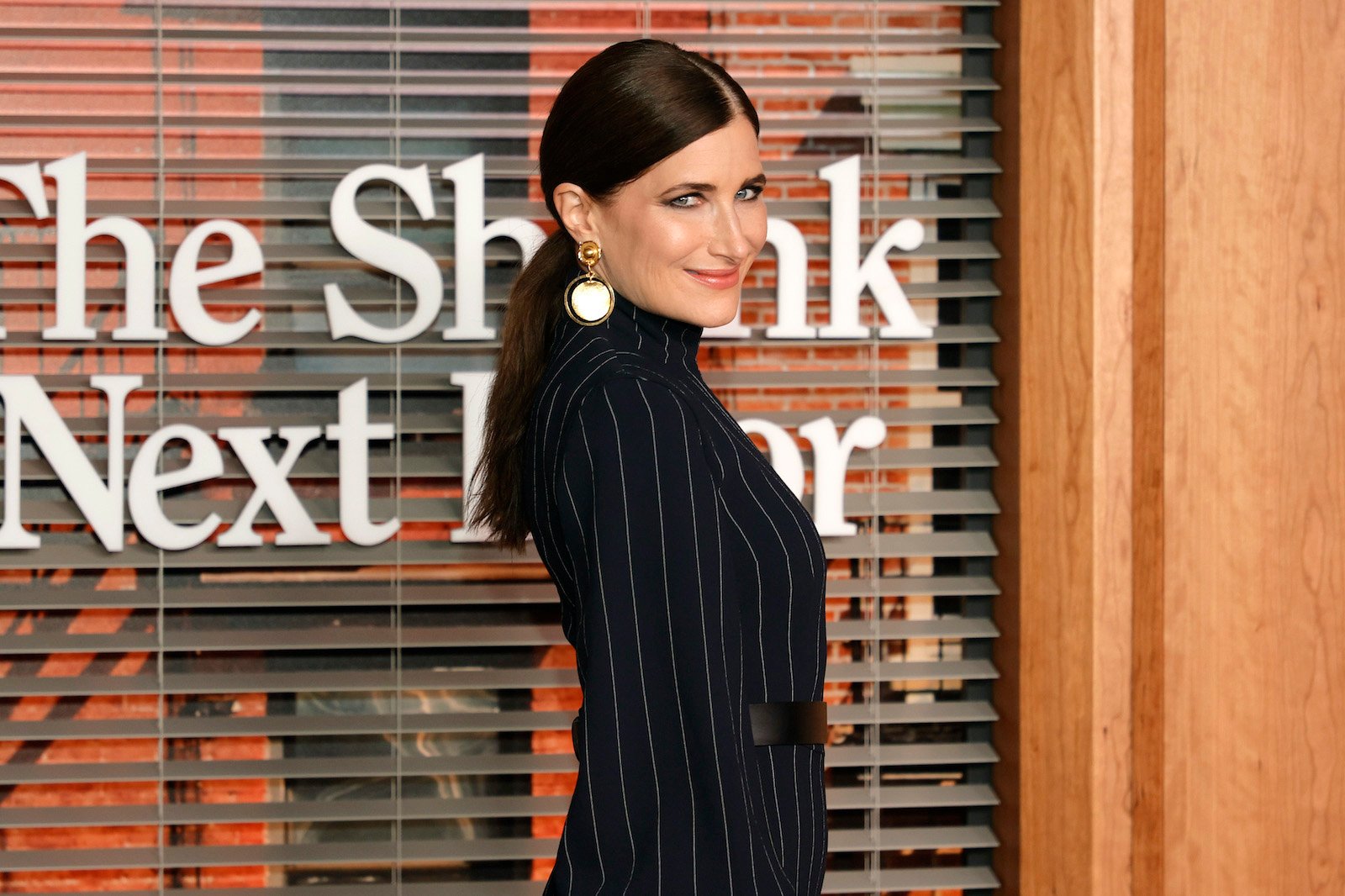 "It was so good to see her," he emphasized. The Hahn cousins are seen in a warm embrace and thrilled to once again be together. "This is so unprofessional," George Hahn said to his cousin. But she didn't care.
"No! No!" she said laughing and smiling as she went back in for another big hug. "I love you," she said to George Hahn. "This is so surreal and actually totally perfect!" He agreed, adding, "This is insane. This is insane! Hahn-on-Hahn."
Hahn family reunion on the red carpet?
But then George Hahn pivoted to reporter mode and asked his cousin "who" she was wearing. "I am wearing Emilia Wickstead," she replied. He gasped to the camera. "Done! Boxed checked," she added. "Alright now can we get on with our family reunion?"
George Hahn has been a big cheerleader of his cousin and her work. "I'd love to see a comedy where Catherine O'Hara plays my cousin Kathryn's mother. Is it just me?" he tweeted during the Emmy Awards ceremony. He also blogged about being his cousin's biggest fan.
"I cannot express how giddy I get when I see my cousin Kathryn Hahn on screen," he wrote. "Without applying a Hahn bias, I can safely say that she is one of the funniest talents working in the business." 
"Even when the films aren't too well received, Kathryn stands out as a scene-stealer," he noted. "If you've seen Step Brothers, Anchorman, The Goods or Hung, you know what I'm talking about. In Revolutionary Road, she hung up her comedy shoes for a heart-wrenching turn as Milly, Leonardo DiCaprio and Kate Winslet's next-door neighbor."
Kathryn Hahn is asked about a 'WandaVision' Spin-Off
While Kathryn Hahn was at the premiere for The Shrink Next Door, she addressed a WandaVision spin-off. But she also played coy. "Anything can happen," she told ET. "Listen, I don't even know if there is such a thing as a WandaVision spinoff. All I can say is, I love Agatha and, as we know, anything can happen in Marvel. So who knows."
Hahn turned to The Shrink Next Door, sharing that she had listened to the podcast. "I listened to the podcast a few years before this was even a thing to make," she said. "I was a huge fan of the podcast first. It blew my mind. I couldn't believe that it was true. I couldn't believe what I was listening to." 
She added, "I could not get enough of it. And then fast forward to a couple years later, I was handed the script by the amazing Georgia Pritchett. Will, Paul, and Casey [Wilson] were already attached, and it was a very easy 'yes' from me. To dig into such a dark, complicated, mushy, ethically confusing story seemed really, really juicy."