Kathryn Dennis from 'Southern Charm' Rethinks Her Approach to Spending
Kathryn Dennis has had a financial wakeup call as the Southern Charm cast member has made some adjustments to how she spends money. Friends were shocked at how much paper Dennis was dropping this season. From a Rolls Royce to paying $6,600 a month in rent, Dennis was living large. While she comes from family …
Kathryn Dennis has had a financial wakeup call as the Southern Charm cast member has made some adjustments to how she spends money.
Friends were shocked at how much paper Dennis was dropping this season. From a Rolls Royce to paying $6,600 a month in rent, Dennis was living large. While she comes from family money and has a job, she may have been paying for a lifestyle she simply couldn't afford.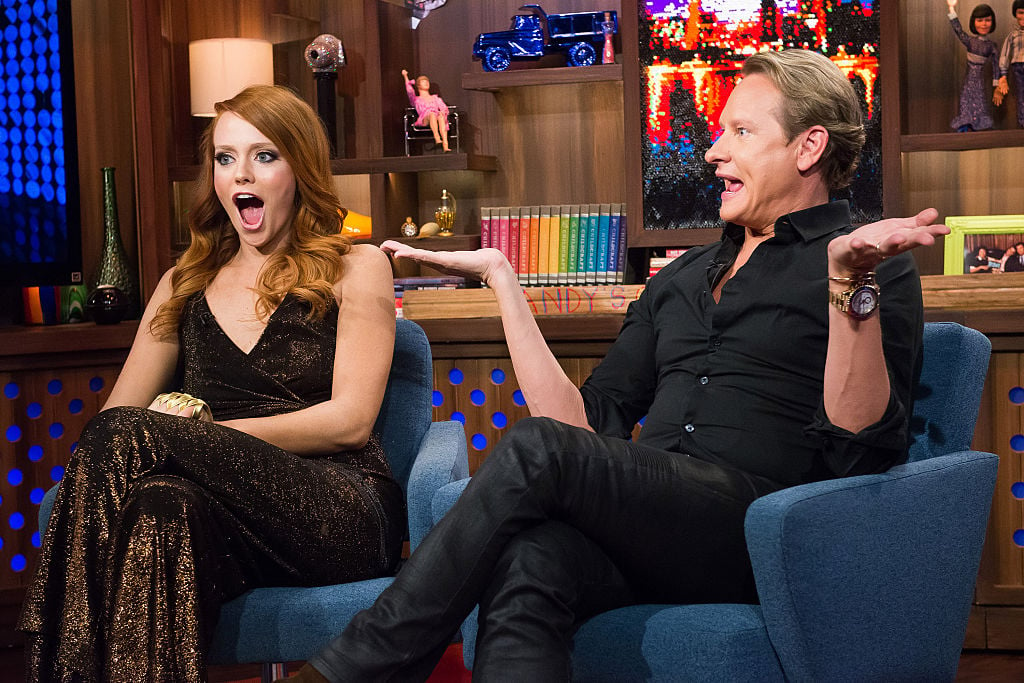 Although friends worried her spending was out of control, their concern was rooted in her struggle with addiction too. However, Dennis assured the cast she was fine but perhaps their worry made her do some financial soul searching.
Dennis re-evaluated her spending
Even though Dennis was dismissive when her friends expressed their concern, she took their remarks about overspending to heart. "I will say that they were coming from a good place," Dennis said when she stopped by Bravo's The Daily Dish podcast.
But added, "That conversation got misconstrued and polarized. The spending habits: They know nothing about my spending habits, quite frankly."
Dennis ultimately agreed that she was maybe getting to loose with spending. "In retrospect, after a few more things happened, I realized whether or not they know what place they were coming from, I was making irrational, irresponsible decisions regarding money, etc.; however, I caught myself soon enough."
And made some smart money moves
Dennis recently revealed she no longer lives in her $6,600 a month pad. "I've moved out," she told Bravo's Home & Design. "I rented for six months." She admits though she loved the home, especially the "salmon color" and "it had a lot of wood on the inside and unique wall structures."
But ultimately she didn't view the home as being practical for her needs. "F**k living in a house that's five stories," she said. "Excuse me… Nothing ever made it to the top floor." Plus lugging toddlers up and down several flights of stairs had to get old pretty fast too.
She added that not only did she move, but she is also now living rent-free. "I'm back at my grandfather's," she shared. "It's paid off, so I'm trying to save up to build my first home. I'm building it with my business partner [Donna Steele] and her husband."
Rent or buy (the eternal question)?
If Dennis asked her parents if she should rent or buy a home, they'd likely say buy. For decades, renting a home was akin to throwing money out the window. Buying was always a smarter decision.
However, the home buying trend has shifted due to lagging wages and rising rates and home prices, according to MarketWatch. "The buy-versus-rent calculus is shifting toward renting being more affordable," Daren Blomquist, senior vice president at Attom Data Solutions told MarketWatch.
Financial experts contend that renting makes more sense for those who are disciplined enough to independently build wealth. "When considering buying and building wealth through equity appreciation versus renting, and reinvesting in a portfolio of stocks and bonds, property appreciation does not change the results," Ken Johnson, real estate economist at Florida Atlantic University's College of Business said. That means the money you save on rent should be set aside to invest.
Dennis is being a smart buyer and waiting until she finds the right property. While the right piece of land is a challenge to find, she wants to stay local. "I want a normal life," she told Home & Design. "I had a normal upbringing and I think that was crucial."