'American Horror Story' Season 10: Who Was Kathy Bates Supposed to Play in 'Double Feature'?
Kathy Bates was set to return to 'American Horror Story' for season 10, but later dropped out. Who was she going to play in 'Double Feature'?
American Horror Story fans may recall early cast announcements for season 10, including core cast member Kathy Bates. The actor joined the anthology series in 2014 and quickly became a fan favorite, going on to appear in five different seasons. Many viewers were thrilled to see Bates on the list for season 10, titled "Double Feature', but she dropped out early in production. Season 10 came and went, having aired its finale on Oct. 20, without any sign of the Emmy Award-winning star. Which character was Bates going to portray?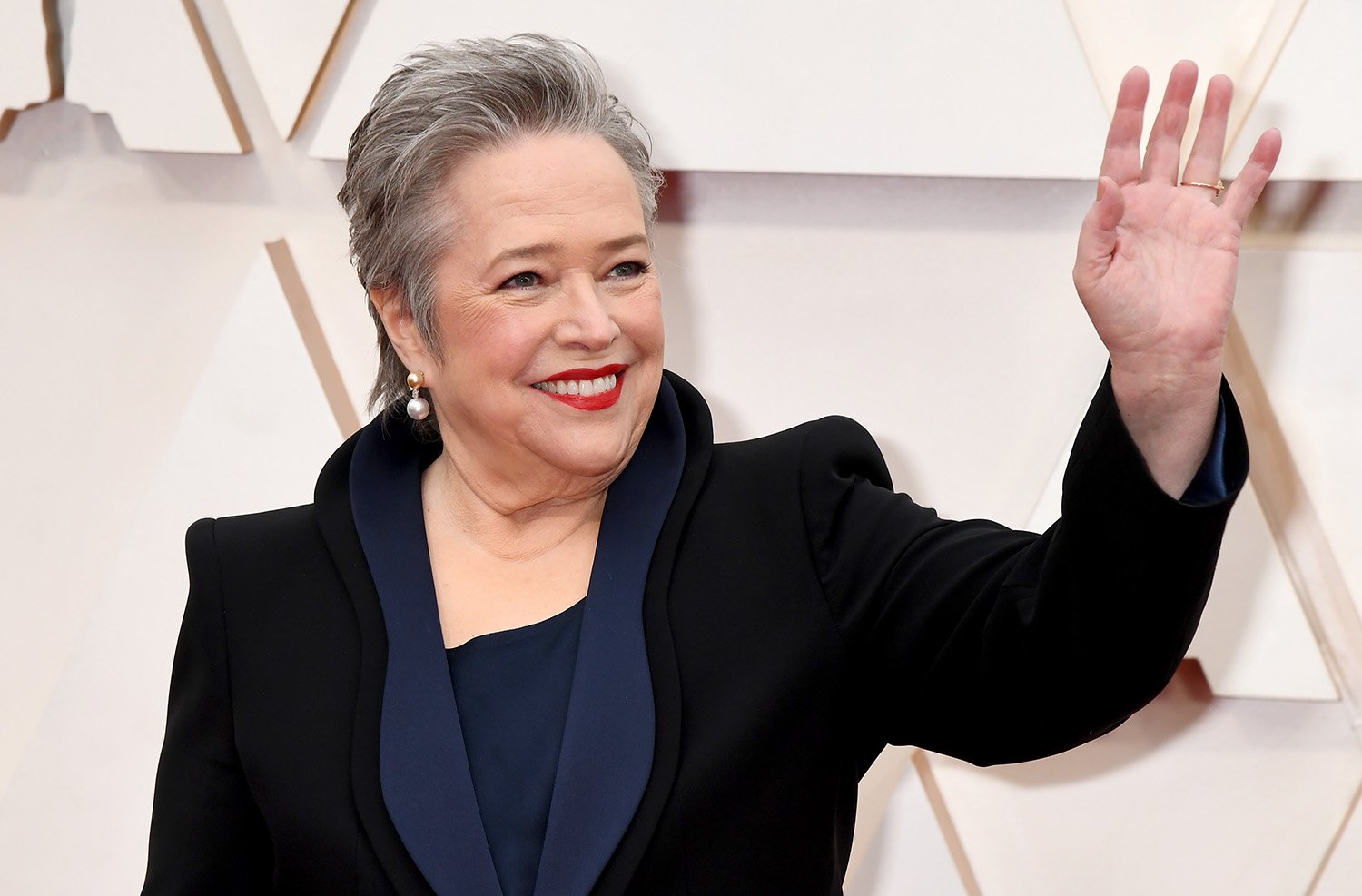 Kathy Bates joined 'American Horror Story' in season 3
The Misery star made her American Horror Story debut in season 3, "Coven," as Madame Delphine LaLaurie, a socialite-turned-serial killer in 1830s New Orleans. Bates' performance earned her an Emmy Award for Outstanding Supporting Actress in a Miniseries or a Movie. She soon became an American Horror Story staple, joining longtime stars like Evan Peters and Sarah Paulson.
Bates returned to American Horror Story in season 4, "Freak Show," where she played "bearded lady" Ethel Darling. Her streak continued in seasons 5 ("Hotel") and 6 ("Roanoke"). Bates took a year off for season 7 ("Cult") before coming back for season 8 ("Apocalypse"), her final appearance thus far.
Kathy Bates was cast in 'American Horror Story' season 10 as Belle Noir
After another hiatus during season 9 ("1984"), Bates had planned to return again in American Horror Story Season 10. Creator Ryan Murphy even announced the star as a cast member via Instagram in February 2020, and news later broke that she would play erotic novel author Belle Noir in the season's first half, called "Red Tide." However, a few months later, Bates stepped down from the role. The exact reason for her departure remains unconfirmed, but E! News reported that she experienced "health issues."
In February 2021, news broke that Frances Conroy would replace Bates. Thankfully, Conroy was just as qualified for the role, as she appeared in seven other seasons before "Double Feature."
Some fans initially felt disappointed to see Bates step down; after all, she's the reason Macaulay Culkin joined season 10's cast. However, viewers quickly came to love Conroy's Belle and the dynamic between her character and Peters' Austin Sommers.
Will Kathy Bates return for season 11?
Bates' absence from season 10 has left some fans wishing to see her again in future seasons. She hasn't confirmed any future roles, but there are at least three more chances for her to rejoin the cast. Not only has FX already greenlit season 11, but also seasons 12 and 13, as Den of Geek reported.
It's also worth noting that Bates already expressed interest in more American Horror Story roles. As Showbiz Cheat Sheet reported, the star appeared on The Talk in 2019, where she spoke about wanting to join season 10. She even revealed that she'd love to reprise one of her former roles.
"Well, I would love to choose. I really, you know, I love Madame LaLaurie, but I also loved Ethel Darling, who was the bearded lady," Bates explained. "Although when Ryan called me, and he's on the other end of the phone, so excited. He said, 'And you're gonna play a bearded lady,' and I was like, 'Oh, oh ok. That's gonna be great. I'm so excited.'"
American Horror Story Season 10 is now streaming on Hulu.