Kathy Bates Couldn't Hide Her Confusion After Losing the Oscar to Catherine Zeta-Jones
Awards are a huge deal to those in the entertainment industry. Receiving one makes actors more likely to receive more jobs and get paid more as it speaks to their ability and talent. This perhaps explains why some actors have been sore losers at major award ceremonies like the Oscars or Emmys, with some having the best reactions to losing out. One of them is Kathy Bates, who couldn't hide her confusion after losing the Oscar to Catherine Zeta-Jones.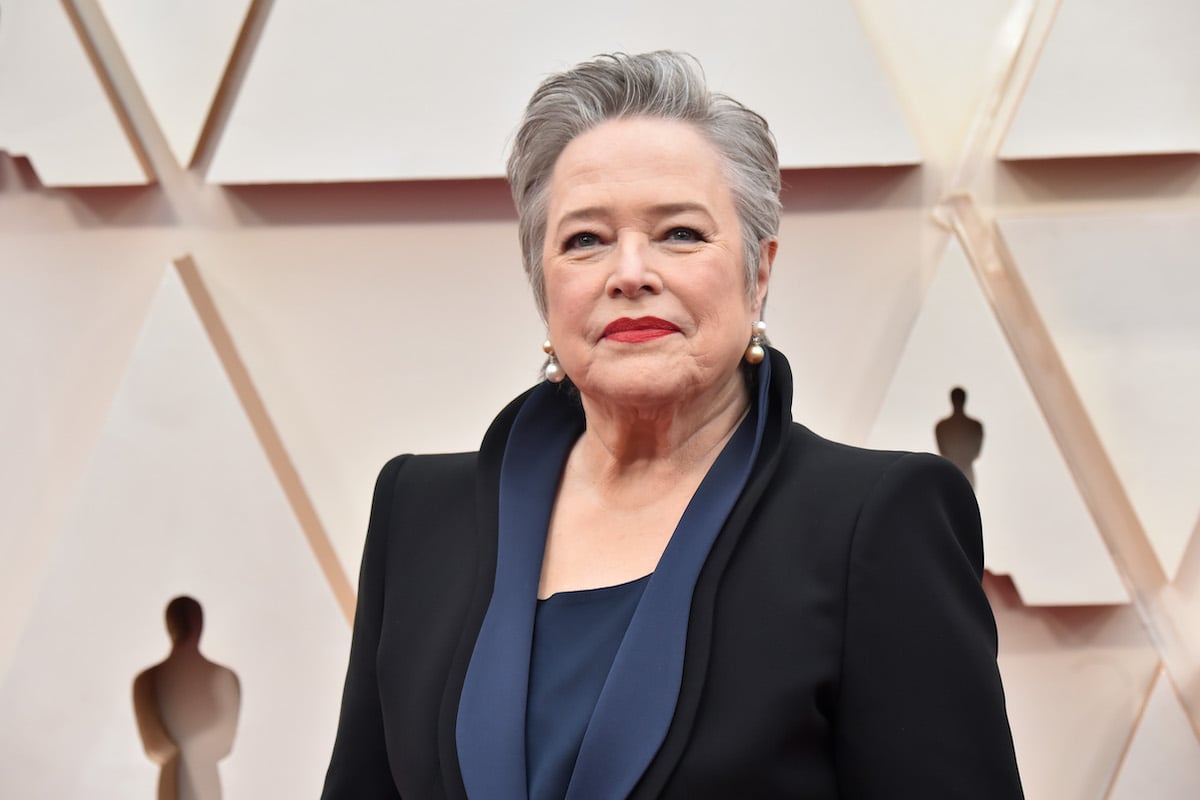 Kathy Bates has a heavily decorated career
Bates might be a high-flying actor today, but her beginnings weren't all rosy. The actor moved to New York City to pursue an acting career but struggled to find work as an actor working several odd jobs to support herself.
Bates landed her first feature film role in the 1971 movie Taking Off. However, she failed to find roles landing another one almost a decade later. The star's second role came in 1978 alongside Dustin Hoffman in Straight Time. She, however, pursued a career on stage with her first off-Broadway performance in Vanities.
Her involvement on stage helped her establish a reputation as one of the best stage actors of the time and even landed her a Tony nod in 1983. However, Bates' part in Misery gave her a much-needed breakthrough in Hollywood.
The film was widely acclaimed and was a commercial success. It also opened doors for more roles appearing in Dick Tracy that same year. The following year Bates won a Golden Globe Award and Academy Award for her portrayal of Annie Wilkes in Misery. The part also earned her a ranking on the American Film Institute's list of 100 Heroes and Villains, placing at 17.
Bates has appeared in various projects, including Titanic, Tammy, Rumor Has It, The Blind Side, and Failure to Launch. Her accomplishments speak for themselves, as she has received 29 awards throughout her career and 109 nominations.
Kathy Bates was confused over Catherine Zeta-Jones's Oscar win
The 75th Academy Awards took place on March 23, 2003, and featured several winners. The most awards went to the black comedy crime film Chicago which also had the most nomination. Bates was up for the Best Supporting Actress category for her role in About Schmidt alongside heavyweights like Meryl Streep, Julianne Moore, and Chicago costars Queen Latifah and Zeta-Jones.
When James Bond portrayer Sean Connery announced that Zeta-Jones had taken the award home, Bates sat there looking stunned and visibly confused for a full three seconds. In all honesty, we can understand her confusion as Connery used Zeta-Jones's first name, Catherine. Bates's first name is Kathleen which might perhaps explain the confusion.
Bates got nominated in the same category in 2020 for her work in Richard Jewell but lost to Laura Dern.
Kathy Bates is a cancer survivor
Bates is a fighter, having beat cancer not once but twice. Bates was diagnosed with ovarian cancer in 2003, which she overcame. In 2012, the condition came back in another part of her body. According to Best Life, Bates had a rough 2012, having had a significant career setback with the cancellation of Harry's Law and her stage II breast cancer diagnosis.
The site published that Bates had kept her 2003 diagnosis private for fear of being shunned by Hollywood. However, her 2012 diagnosis came when her attitude had significantly shifted, and she spoke extensively about it. The actor is cancer-free today but has lymphedema, a painful chronic condition affecting patients who've been through breast cancer treatments.
Bates is scheduled to appear in Are You There God? It's Me, Margaret, which is currently in post-production.
RELATED: Kathy Bates Reacts to Lizzy Caplan's 'Castle Rock' Portrayal of Her 'Misery' Character