Kathy Griffin's 'Pulp Fiction' Cameo Happened Because She Was Dating Quentin Tarantino: 'He Took a Chance on Me'
Of all the things you know about comedian Kathy Griffin, you might have missed the fact that she dated director Quentin Tarantino. Moreover, she briefly showed up in his iconic 1994 crime comedy Pulp Fiction. Here's how the comedian ended up in the film and how she feels about Tarantino now. 
The comedian plays herself in 'Pulp Fiction'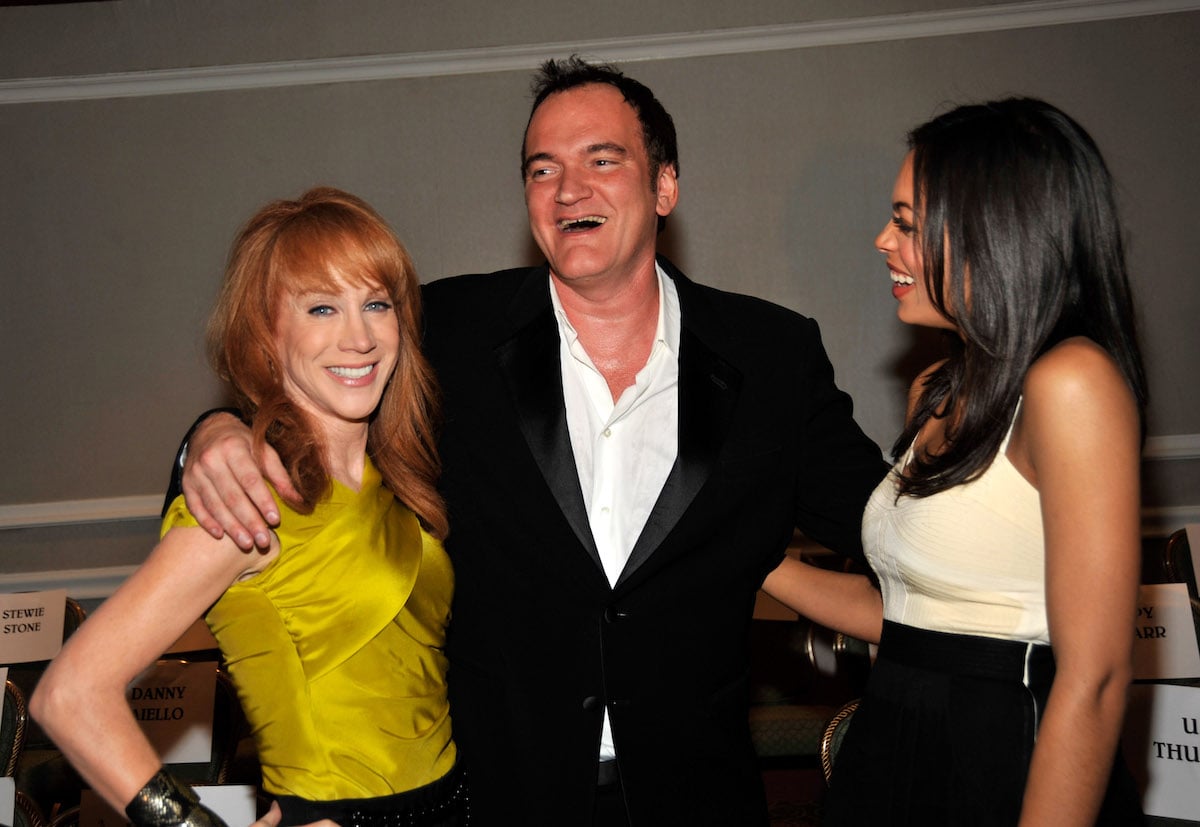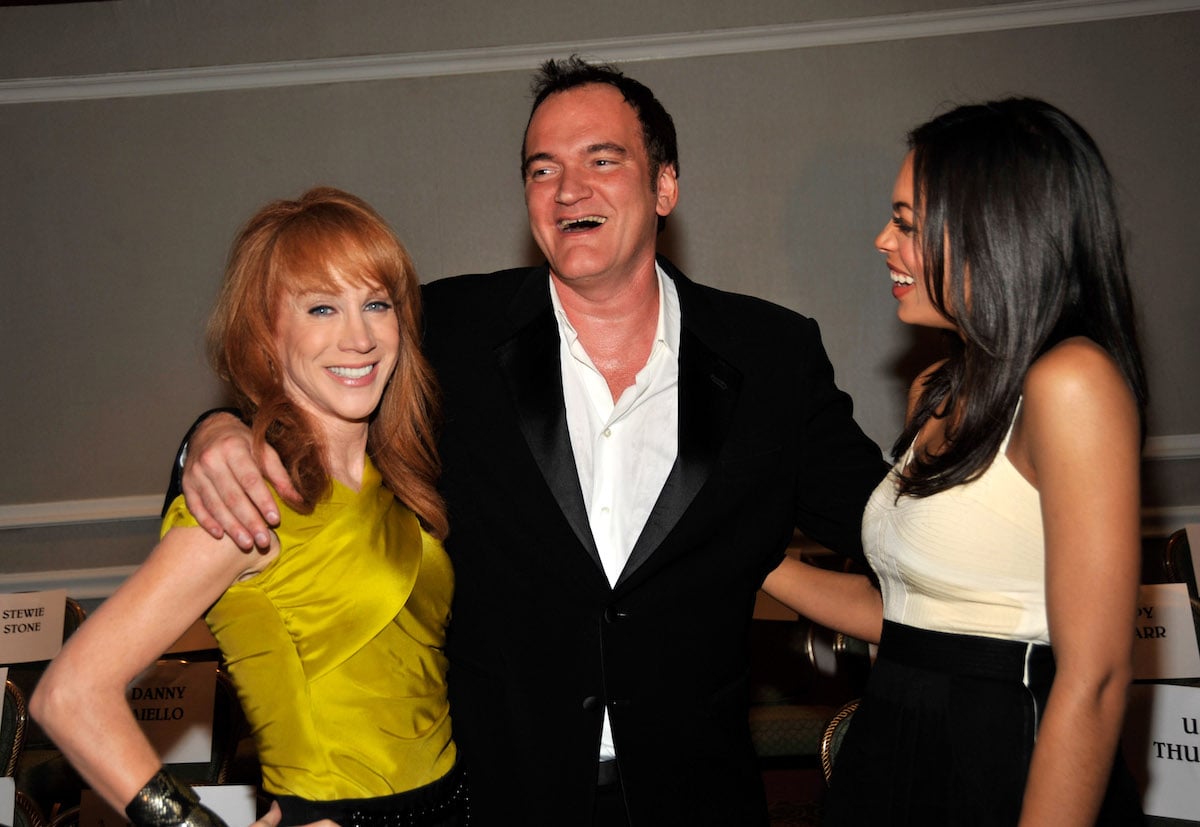 In a memorable scene from Pulp Fiction, Ving Rhames (who plays Marsellus Wallace) blinks blearily after being hit by a car. In a haze, he sees a small crowd of women staring down at him. Among them is Kathy Griffin, credited as herself in the film. 
"If you need someone to go to court, I would be glad to help," Griffin says rapidly while helping him to his feet. "That guy was a drunken maniac. He hit you, then he crashed into that car."  
And that is the sum of the prolific actor's three lines in the gloriously bloody dark comedy that is Pulp Fiction. 
In a 2019 interview on the BUILD Series, Griffin revealed that she thought the experience was "amazing." 
"I was dating Quentin Tarantino," she said. "It was amazing to be on that set. I literally had three lines." 
Griffin noted in the interview that fans mention it to her frequently on social media. "Maybe once a month, somebody will be like 'uh, I think I saw you in Pulp Fiction," she said. "I'm like yes, with my old nose. That's my old nose," she joked. 
Kathy Griffin said she still has 'affection' for Quentin Tarantino 
In 2009, the My Life on the D-List star shared details about her time dating the controversial director. She says the two were never intimate. 
"I did also date Quentin Tarantino although I did not sleep with him and I did not have sex with him because he wanted to cuddle. […]" she told ET. 
"And I am telling you openly, and with shame, that I did not close the deal with Quentin Tarantino," Griffin added. "And let's go with because he was so in love with me that he knew if we had sex once he would fall too deeply in love with me."
Additionally, on her BUILD Series appearance per People magazine, she admitted to still having affection for the director. 
"I haven't talked to him lately, I don't have his number, but I have an affection for him," she said. "He's a true artist."
Griffin added that she is grateful that Tarantino took a chance on her. Moreover, he cast her repeatedly, beyond Pulp Fiction. 
"What I appreciate about Quentin is he's a rare, rare dude who took a chance on me," she said. "He put me in an episode of ER that he directed. He put me in Four Rooms."
Kathy Griffin recently had surgery for lung cancer 
In August of 2021, Griffin revealed that she underwent surgery for lung cancer, despite never having smoked. She also revealed a past addiction to prescription drugs following her controversial 2017 photoshoot with a mask resembling Donald Trump. 
Furthermore, the actor said she wouldn't be taking narcotic painkillers following her surgery, opting instead for Tylenol in keeping with her drug-free lifestyle. 
"It's been a helluva four years, trying to get back to work, making you guys laugh and entertaining you, but I'm gonna be just fine," she wrote via Instagram and Twitter. 
With a strong fan base, a surprising filmography, and a solid celebrity support network that includes Quentin Tarantino, she will undoubtedly be more than fine. 
How to get help: In the U.S., contact the Substance Abuse and Mental Health Services Administration helpline at 1-800-662-4357.