Kathy Hilton Is Not the Only Newbie Joining Season 11 of 'RHOBH' — Everything We Know About Crystal Kung Minkoff
One day before Bravo confirmed that Kathy Hilton had joined the cast of the Real Housewives of Beverly Hills as a "friend" for season 11, the network revealed that they have given a diamond to Crystal Kung Minkoff. She will join Kyle Richards, Erika Jayne, Lisa Rinna, Garcelle Beauvais, and Dorit Kemsley as a full-time cast member. Here is everything we know about the RHOBH newbie.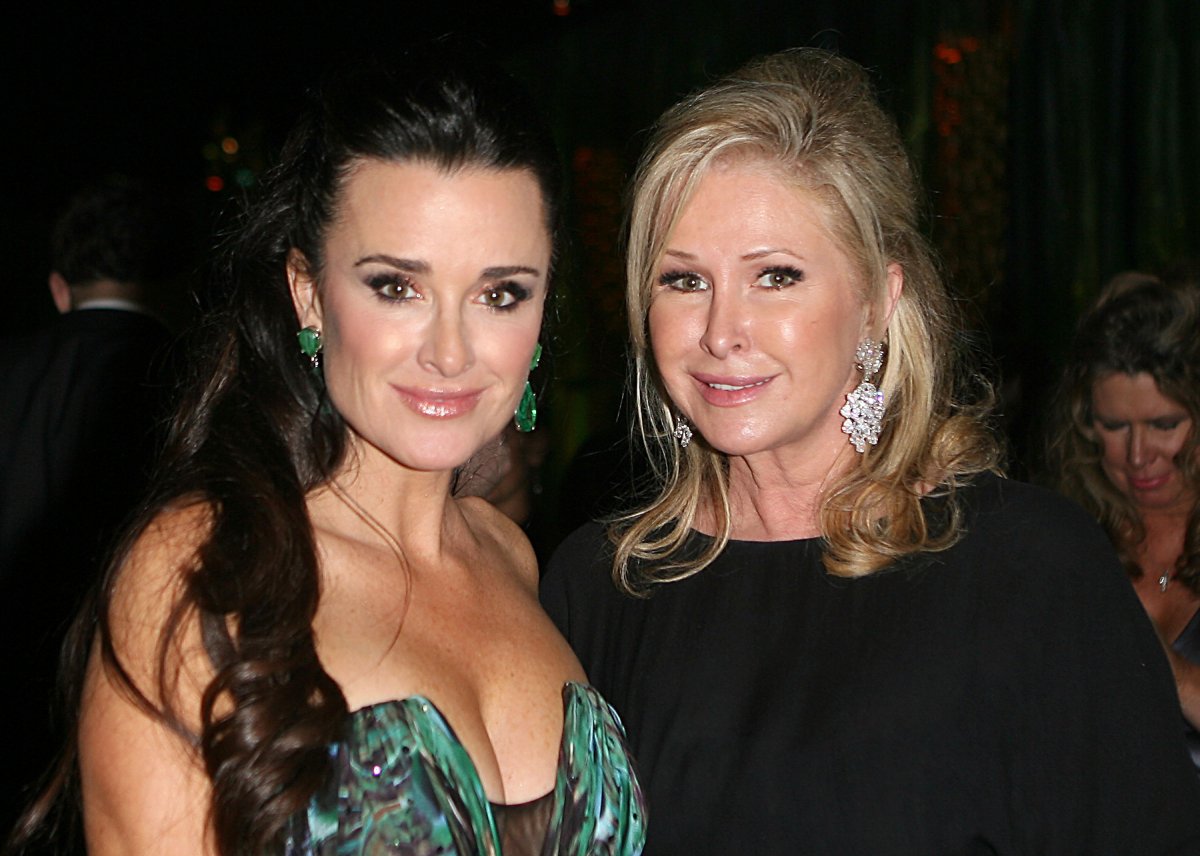 Crystal Kung Minkoff is the first Asian-American housewife on 'RHOBH'
According to Entertainment Weekly, Crystal is a successful entrepreneur who is married to the co-director of the original The Lion King. The 35-year-old will be the very first Asian-American housewife to appear on RHOBH. Last season, Garcelle became the first Black cast member. The two ladies give the Bravo series the most diverse cast they have ever had.
Crystal is the founder of a company that sells coconut products called Real Coco. The items they offer include coffee creamer, water, milk, and chips.
She also shares two children – Max, 8, and Zoe, 5 – with her husband, Rob Minkoff, whom she married in 2007. In addition to The Lion King, Rob's directing credits include Stuart Little, Stuart Little 2, and Haunted Mansion.
Bravo's casting of Crystal comes after they opted not to renew Teddi Mellencamp's contract. She appeared on the show for three seasons. Denise Richards also chose to leave the Bravo reality series after just two seasons.
Denise announced her departure while Bravo was in the middle of airing the three-part season 10 reunion special.
'RHOBH' vet Kyle Richards has thoughts about both Kathy Hilton and Crystal Kung Minkoff
Crystal and Rob just celebrated their 13th wedding anniversary in September. To mark the occasion, the RHOBH newbie posted a photo from their wedding day. She wrote in the caption, "13 year ago we got married. Best decision I've ever made."
Rob – who is 23 years older than his wife – also shared a photo on Instagram to celebrate. In his caption, he wrote that 13 years ago Crystal said, " I do." He added, "How lucky can one guy be?"
Crystal's new co-star, Kyle Richards, is also a fan of the RHOBH newbie. She says that she's already met with Crystal twice, and she thinks she will be "good for the show."
"I like her," Kyle told Jenny McCarthy on her Sirius XM radio show. "I've met her a couple of times now, and I think she's going to be just great. She's very outgoing and confident, and I think she's very smart and beautiful. I think she's going to be really good for the show."
Kyle Richards warns the 'RHOBH' newbie that it is "really hard coming into this group"
As fans know, Kyle has starred on RHOBH since it debuted in 2010. According to People magazine, she says it's not easy to join "this group" of ladies.  For someone to succeed, they need to "really be a strong, confident person."
"It's really hard coming into this group," Kyle admitted. "I could say I totally get it, but I don't. When I came into the show, 11 years ago, we were all starting together for the first time. I can't imagine what it feels like coming into this group and this show that's been so successful… it must be so strange."
Kyle noted a good RHOBH cast member must have a lot of confidence and be very opinionated and outspoken. She believes that Crystal "fits all of that."
As for Kathy Hilton, she should not have as many problems fitting in. Kathy is Kyle's sister, and she has appeared on camera before as an actress. Kyle told Andy Cohen on Watch What Happens Live in 2019 that she would be happy if Kathy joined the cast.
"I've had one sister (Kim Richards) on, why not have another sister on?" Kyle said. "My sister Kathy is actually — people don't know this, but she's one the funniest people there is. She's a practical joker and she's very, very funny. So, I think she would be an amazing Housewife, actually."
Bravo has not announced a premiere date for season 11 of Real Housewives of Beverly Hills.