What Is Kathy Hilton's Net Worth and How Does She Make Her Money?
The Real Housewives franchise has brought several new celebrities into the limelight, but other figures that have appeared on this reality TV franchise (or perhaps by now, empire) had fame before their entrance into the world of reality TV. One such reality star is Kathy Hilton, who was a massive name among upper-class socialites and in the entertainment industry at large, and even had several appearances on The Real Housewives of Beverly Hills before agreeing to a more prominent role on the show as a friend of the housewives.
It's clear that, like most people on The Real Housewives, Kathy Hilton is quite wealthy. But just how wealthy is Hilton? And where does her wealth come from?
Kathy Hilton has been in entertainment since she was 9 years old
Today, Hilton is best known as a socialite, but she actually got her start as a child actress. Her first major appearance was in 1970 on the sitcom Nanny and the Professor, and throughout the 1970s she would appear on more shows and in a few TV movies, including classics like Bewitched and The Rockford Files. At the end of the decade she retired from acting, but occasionally she will appear in a cameo role, like when she played herself in a 2008 episode of The Young and the Restless.
After retiring, she married business magnate Richard Hilton, grandson of Conrad Hilton who founded the Hilton hotel chain and himself co-founder of Hilton & Hyland, a real estate firm, in 1979, though they had been friends since high school. She then opened a gift and antiques store that she operated for nearly two decades, before pivoting to fashion in the 2000s. This was also when she started making her reality TV appearances, starting with her daughter Paris Hilton's show: The Simple Life. Since then, Kathy Hilton has been a regular feature on reality TV, and it looks like we'll be seeing even more of her in the near future.
Kathy Hilton is the richest real housewife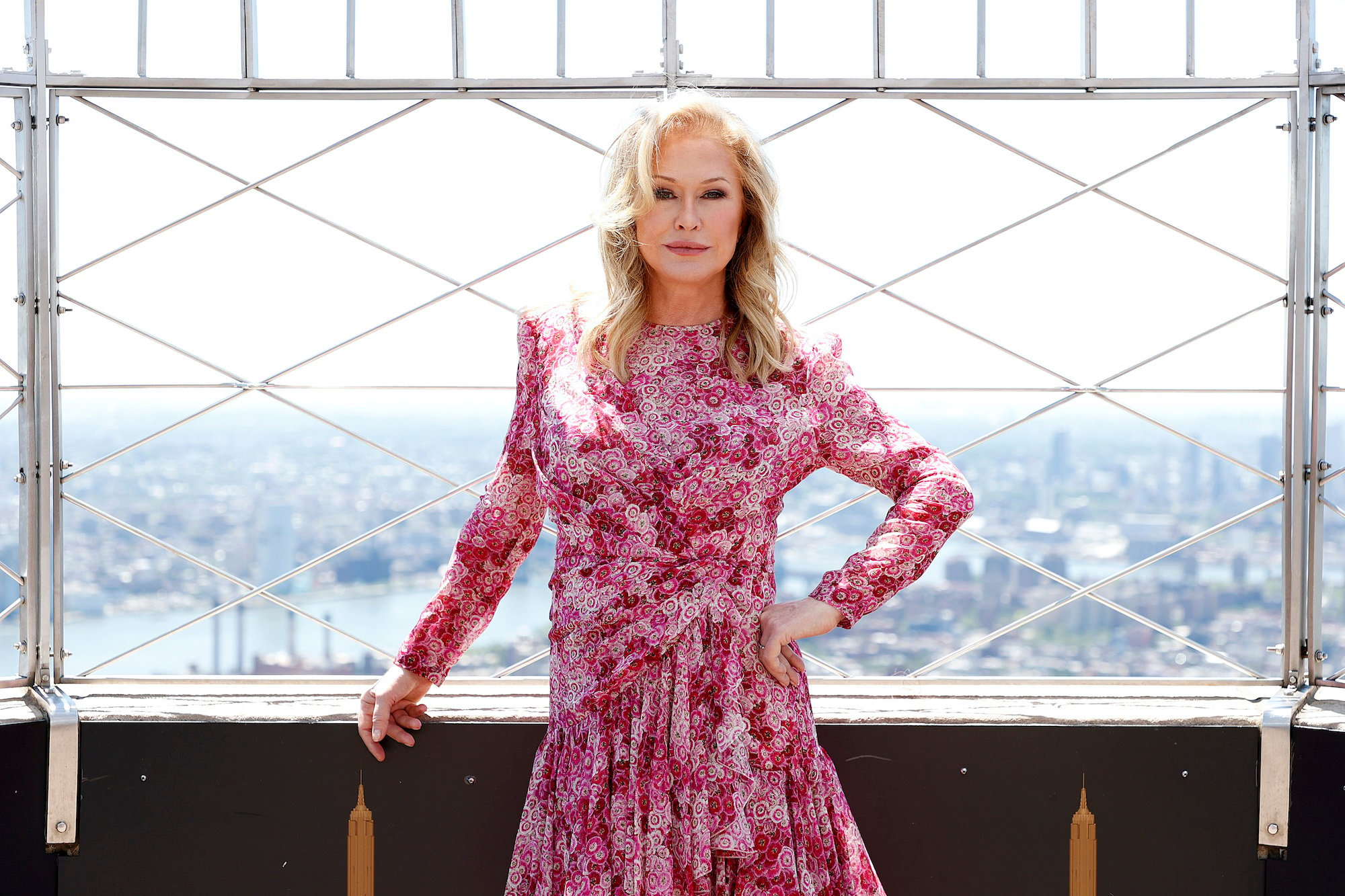 According to Celebrity Net Worth, Hilton's net worth is $350 million. The massive fortune of the family she married into likely contributed to this, but Kathy Hilton's own business ventures have been successful, so it's clear that she's an active participant in the family's wealth building. Kathy Hilton also is a philanthropist, and is known for donating money as well as coordinating massive fundraisers for organizations like the Make-A-Wish Foundation.
This makes Kathy Hilton the richest of the real housewives, which is an impressive feat considering that the combined net worth of other Beverly Hills housewives is just under $200 million. Appearances on the show also earn a good chunk of cash, but Hilton is likely set regardless.
Kathy Hilton's famous family had mixed reactions to her appearance on the show
Hilton's famous daughters had complicated feelings about their mother appearing on The Real Housewives. Hilton herself was conflicted at first: her half-sisters Kim and Kyle Richards have been main cast members, and Hilton had some bad blood with Kyle in particular. The show is known for featuring intense drama and doesn't always put its cast in the greatest light, so it's understandable why Hilton would be hesitant.
Paris and Nicky Hilton, meanwhile, differed. According to Town & Country, Paris has had overall positive feelings about the show and even hosted Kathy to discuss it on her podcast. Nicky isn't against her mother being on the show altogether, but Kathy has described her as a bit "strict" when it comes to Kathy's appearances. Nonetheless, her daughters appear supportive — if a bit protective of their mother!
RELATED: 'RHOBH': Kyle Richards Will No Longer Hold the Title of 'Richest Housewife' Thanks to Sister Kathy Hilton