Kathy Hilton Is Joining 'RHOBH' Season 11 Cast, Says Brandi Glanville
A new season of The Real Housewives of Beverly Hills is expected to start filming soon and casting rumors have ramped up. There have been names like Kris Jenner and Caitlyn Jenner being thrown around as possible cast members. However, one prominent name that is the most likely to join is Kathy Hilton, Kyle Richard's real-life sister. Brandi Glanville let it slip that Hilton would have a prominent role in season 11.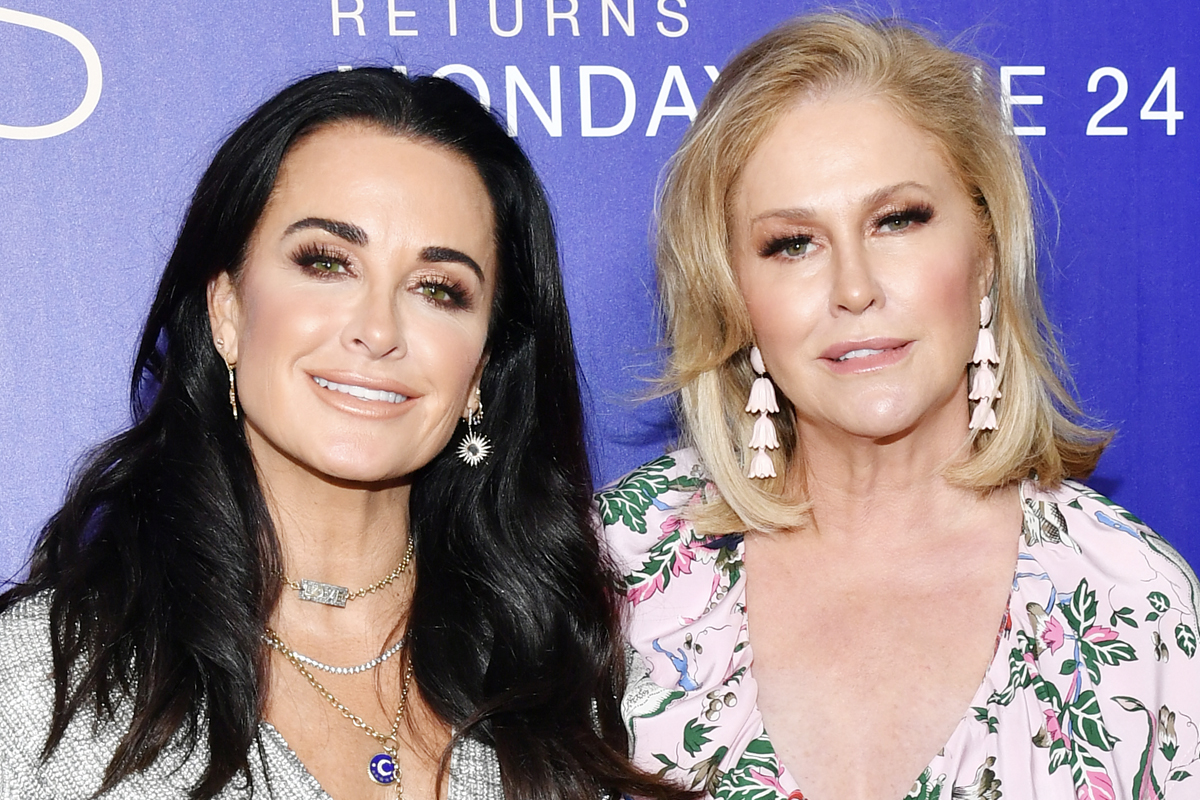 Is Kathy Hilton going to be a full-time housewife?
Paris Hilton's mother has been one of the big names that have been rumored to singing up for RHOBH Season 11. Kathy is no stranger to the Bravo reality series as she has made multiple appearances throughout its 10-year run. Having Kyle as her sister gives her an instant connection with the cast and a history like no other.
According to Glanville, Kathy will not be a full-time cast member thought. The latter has allegedly signed on in a "friend of" role, which means she won't be heavily featured and won't appear in the opening sequence.
On her latest Unfiltered podcast, Glanville was talking to former RHONY "friend of" Barbara Kavovit. The latter asked the controversial housewife if she was still friendly with her former co-stars.
"…I'm friends with Kathy, Kathy Hilton is coming on, I'm friends with all of them," Glanville said before Kavovit asked if Hilton was really coming on. "She's going to be a 'friend of,' I think it's already out there. So I'm hoping I'm not spilling anything. I think that'll be interesting because it's always interesting to have a family dynamic."
Teddi Mellencamp leaves 'RHOBH' void
Following the RHOBH Season 10 finale, Denise Richards announced she was not returning for another season. Another housewife that confirmed her contract was not picked up was Teddi Mellencamp, who was often criticized for being "boring" on the show.
"I don't want to bore you but I'd figure I could give you a little update on what's going on," Mellencamp posted on her Instagram Stories. "Recently found out that my contract as a housewife is not being renewed."
Mellencamp joined in season 8 and managed to keep her diamond for three full seasons. She went on to explain that when she found out she wasn't returning she felt sad as it felt like a breakup.
"When I got the news I was sad, it feels like a breakup because you develop such strong relationships with the cast, the crew and you get to do things that you'd probably never get to experience without the show," she added. "I'm really looking forward to the future and being able to focus on my family, my friends, All In… I really feel like I have exciting things ahead."
Andy Cohen, producer of The Real Housewives, complimented Mellencamp for her brutally honest announcement.
"Teddi Mellencamp released what I thought was one of the most, no BS, 'I'm leaving' announcements on record," Cohen said on Radio Andy. "I thought that was really good. She's an accountability coach. So she checked herself."
Filming for The Real Housewives of Beverly Hills Season 11 is expected to start in the coming weeks and will air at the beginning of 2021.