Katie Couric Critiques Khloé Kardashian After Unfiltered Photo Surfaces
Khloé Kardashian responded to fan backlash after her photo scandal, and Katie Couric weighed in too. Many upset fans spoke out after the seemingly unfiltered photo differed from her usual social media pictures. But people appreciated seeing Kardashian in a new light. Couric gave her two cents on the scandal in an Instagram comment.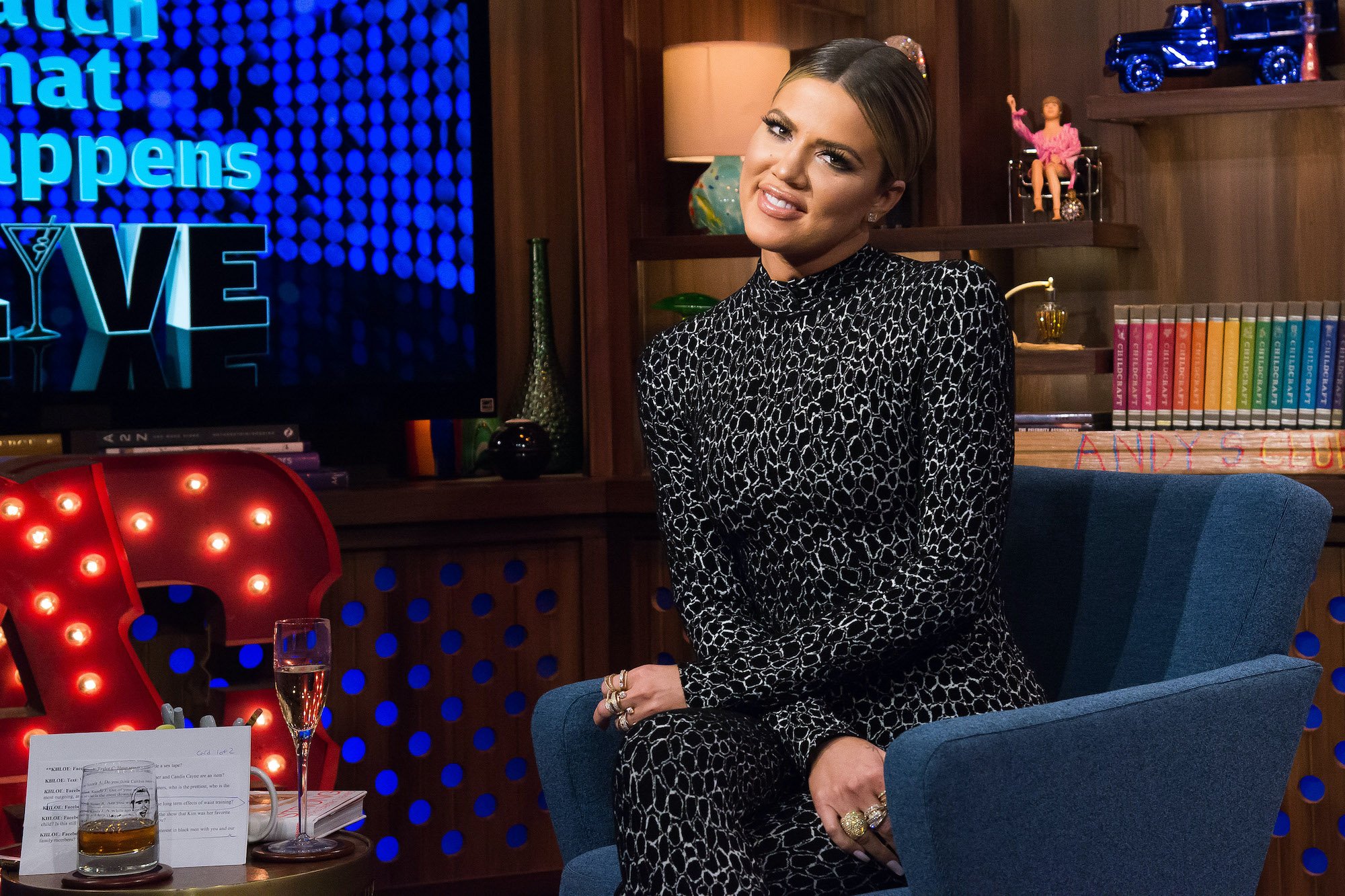 Khloé Kardashian's photo showed her in a different way than usual
Kardashian's grandmother, MJ, allegedly took the picture. It showed Kardashian in a more natural manner than her other images that she usually posts. Many fans expressed that they loved seeing the star in that way, as opposed to blemish-free and "perfectly" smooth. They asserted it was more relatable.
Tracy Romulus, a spokesperson for the Kardashian family, explained the sister's side to Page Six.
"The color edited photo was taken of Khloé during a private family gathering and posted to social media without permission by mistake by an assistant," Romulus said. "Khloé looks beautiful but it is within the right of the copyright owner to not want an image not intended to be published taken down."
These statements proved that even though fans liked seeing Kardashian more stripped-down, it didn't line up with their imaging.
Khloé Kardashian responded to the backlash after fans critiqued her
RELATED: Khloé Kardashian Addresses Whether Kylie Jenner and Jordyn Woods Can Be Friends
Related post url: 
Kardashian responded to what everyone was saying about her in a statement on Twitter and Instagram.
"As someone who has struggled with body image her whole life, when someone takes a photo of you that isn't flattering in bad lighting or doesn't capture your body the way it is after working so hard to get it to this point — and then shares it to the world — you should have every right to ask for it to. not be shared — regardless of who you are," she wrote.
She then listed various insults to her looks she has heard her "entire life."
"I love a good filter, good lighting, and an edit here and there," she continued. "My body, my image, and how I choose to look and what I want to share is my choice. It's not for anyone to decide or judge what is acceptable or not anymore."
But some thought Kardashian's statement missed the point.
Katie Couric called out Khloé Kardashian after the scandal
Couric commented on the Comments By Celebs Instagram post that shared Kardashian's response to the backlash.
"This was raw and honest but I agree with those who say the nonstop procedures and constant filters are promoting unrealistic and harmful beauty standards," Couric wrote.
The Good Place actor Jameela Jamil responded to Kardashian's tweet directly asking for her to do more for body acceptance.
"I'm extremely sorry for what we all watched happen to you over the past decade," Jamil said on Twitter. "It's so unacceptable. Now would be a great time to throw diet culture in the f*ck it bucket, stop editing photos, admit to the help you get to look how you do, and be transparent with your fans."